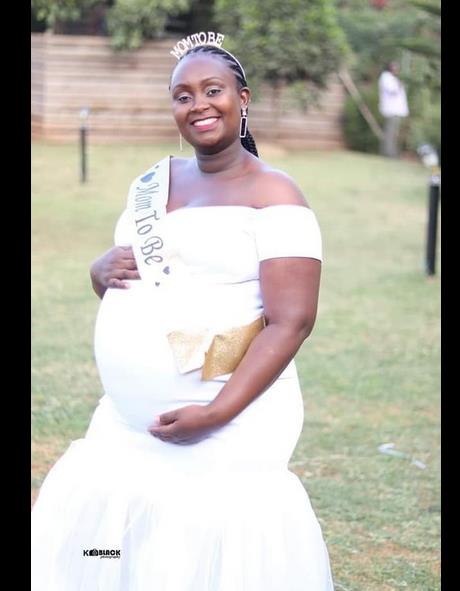 K24 staff members are mourning the loss of one of their own. Naomi Wanjiku Njenga died on Friday while giving birth in hospital. Naomi had been living a health life, she was expecting to come out of hospital alive.During delivery, which started well, she was restless. The delivery delayed as she was unable to push hard. Doctors were forced to rush her for CS but it was too late.Luckily,her child survived.
The beautiful journalist has been posting photos of her pregnancy online and followers congratulated her.She didn't know thw photos will be used during her funeral.
"It's a black Friday to us, am soo down. When you entered that maternity room you were full expectation to hold the baby you have been waiting with a lot of joy.
"But we never knew that's where Jesus was waiting for you, to take you home.
"It's sad to accept you are gone to be with the lord.
"We talked few days ago, without knowing it was the last chat with you.
"Your show for kids was awesome.
"It's heartbreaking to type rest in peace Naomi Wanjiku Njenga my friend, colleague and a woman of great Heart. Huruka uhoro mwana witu," wrote Kameme TV's Ngugi Karanja.
Naomi worked for K24 before resigning to start her new media house.She has been doing well in life until death knocked on his life.
Recently,she posted photos on social media of baby shower, something that most women avoid because of bad omen associated with jealous people.
May her soul rest in eternal peace!