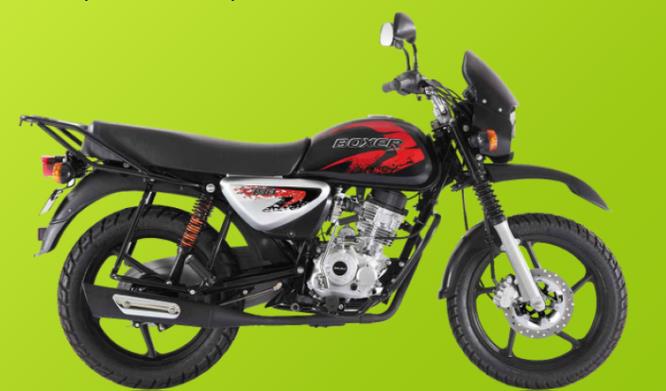 There are several companies in Kenya which offer bodaboda on loan. The price of one bodaboda is usually above Ksh80, 000 but the companies allow you to pay as low as Ksh15,000 and pay the rest over time.
If you don't have enough money to buy a bodaboda, here are places you can get one on loan:
Mwananchi Credit is one of the most popular companies in Kenya when it comes to loans for bodaoda owners.It gives up to 70% of total cost of a bodaboda.
Minimum requirements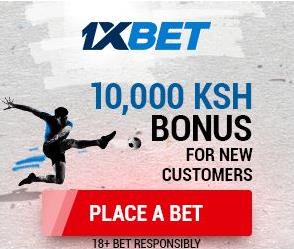 An active financial account with a bank or any other business institution showing about three months' transactions- not a must with Mwananchi
A valid rider's license
Prove that you can repay the loan
Meet about 30% of your biker's cost to get the 70% boda financing
Have KRA pin
Have at least two referees
Mogo
Another company which you can contact for Bodaboda loan is mogo.
How to get the loan
1. Select a motorcycle
Choose any motorbike make – Bajaj Boxer, TVS, Honda, Captain, Haojin, Sonlink, Ranger, Haojue, Kifaru, Tiger & many others.
2. Visit our authorized dealer
Go to the dealer which sells boda model that you want. Choose the loan term (52-78 weeks) and installment amount.
3. Sign a contract to get a loan
After identity check, just sign a contract & pay the initial deposit of KSh 15,000. Your pikipiki will be ready in less than 24 hours.
4. Ride your new boda!
Ride your new motorcycle & conveniently pay on a weekly repayment schedule. After repaying the loan, you will be a legal owner of your boda boda.
Terms & Conditions of the Loan
To get a loan with MOGO, you need to meet these criteria
6 months M-Pesa statement
National ID or passport
KRA Pin
Aged 20 – 50 years
2 referees
Main terms of the motorbike loan
Pay as little as KSh 300 per day
Down payment of only KSh 15,000
Secure your new bike within 24 hours
You can also get bodaboda loan from KCB Bank.
What the bank Needs From You*
An active account with any business institution where business proceeds are remitted for at least 3 months
Proforma invoice from Boda Boda and Tuk Tuk dealers
Valid driving license of the rider/driver
Demonstrate your ability to repay the loan
Bank to finance up to 70% while the customer to meet 30% of the cost
Guarantee by KCB account holder where a Log book is held on simple deposit
Where a joint registration is done for the log book, a guarantor is not required
6 months 'KCB banking history or 3 months' group savings
*A bank representative may call you at any time to obtain further information in line with our KYC process. At no point shall you be asked for your PIN or passwords. Remember, PIN yako siri yako.
Loan Rates & Fees*
KCB Base rate 13% per annum
Negotiation fee – 3%
*Charges are not inclusive of tax
Pioneer Credit gives up to Ksh300,000 loan for people who want to own bodaboda.
Requirements
Deposit 20% the bike value.
Copy of Identification card (I.D).
Copy of Driving license.
Copy of KRA pin certificate.
Certified Mpesa statement for the past 3 months.
3 guarantors.
Application is done online.
You can also join Capital Sacco and apply to get bodaboda loan.They give in excess of Ksh100,000 for the purchase of a bodaboda.They have flexible payment terms.
Watu is a popular company which has offered loans for more than 1,000 bodaboda owners.
Q What are the requirements for one to get financing from Watu?
To qualify for a Loan, one is required to have the following:
Original National ID (Borrower and one guarantor)
KRA PIN Certificate
Borrower's age 18-19 years (must be accompanied by a guardian) 20-65 as normal
1 Guarantor (Aged 20 years and above)
A down payment of Kshs 15,000 for Motorbike financing and from Kshs 50,000 for tuk-tuk financing
A Safaricom Phone number that has been in use for the last 6 months
Q How long does it take for me to get my motorbike/tuk-tuk once I complete the loan application?
It only takes 2 hours to apply and acquire a motorbike/tuk-tuk upon application. However, in case of unforeseen delay, the front office officer serving you will notify you of the soonest possible time to get the motorbike/tuk-tuk.
Q What is Watu's Pay bill number for weekly repayments?
The official Watu pay bill number for weekly payments is 650880. No cash payments are accepted.
If you're a member of Ndege Chai,here is how to get Bodaboda loan from them:
Product to be insured
Repayment period is 18 months
Interest rate is 14% p.a.-reducing balance
Has to be guaranteed by 4 guarantors
Logbook to be retained by the financier until clearance of the loan
Loan to be classified as asset finance
Member to contribute Kshs 15,000 of the cost of the motorcycle.
Motorbikes will be disbursed on first come first served basis.
Solar Rays Energy Sacco
Features
Completed 3 months membership contribution
Non-Salaried must have been in business operations , at least 3 months
Up to 12 months loan repayment period