Hollywoodbets-Review & Lucky Numbers | All you need to know about using lucky numbers on Hollywoodbets to win CASH PRIZES up to R15 MILLION!
Hollywoodbets -Review & Lucky Numbers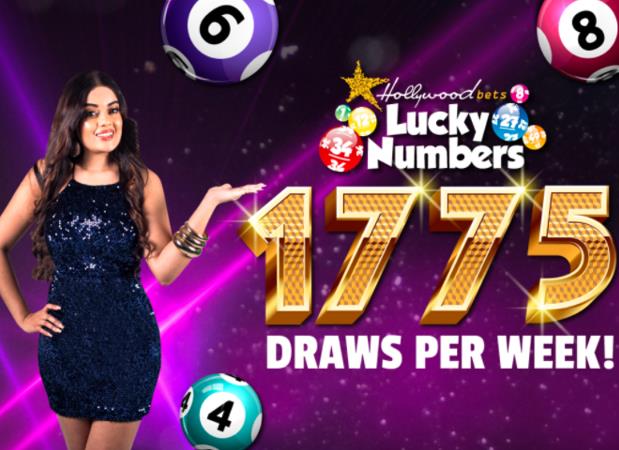 Looking for how to use lucky numbers on Hollywoodbets to win big? You're on the right path! Betting with lucky numbers is fast and easy on this platform. It is important to note that the highest payout for lucky numbers is a whooping R15 million -there's a lot for you to win! Keep reading for a complete outline of how you can register and gain access to use your lucky numbers in winning massive prizes!
How do I register on Hollywoodbets?
To use lucky numbers on Hollywoodbets, you must be a registered player with this bookmaker. If you already are, you can skip to the next outline. If not, it is vital that you register to and start using lucky numbers. To register, simply:
Go to "Hollywoodbets" website.
Click the "Join Now" icon.
Insert the information requested (Name, Mobile number, Email, and other details).
Click the "Submit" icon.
You should get a R25 free bet bonus instantly!
How do I use lucky numbers?
Before you get started, it is important to know the deposit options available to place stakes for your lucky number. Hollywoodbets offers a range of deposit options to make staking easier. They include Virtual cards, PayU, Zapper, Ozow, Peach Payments, and a few others. To register on the site, simply:
Once you have registered, you can login to your betting account. If you are an existing customer, no worries, simply login with your existing details on the website.
Pick your country and draw
After signing in to your account, click the "Lucky Number" icon. You will instantly be provided by the bookmaker with a list of the countries with draws proffered on the website. For instance, if Hollywoodbets offers lotto draws for "Nairobi" and this is your country, click "Nairobi" from the list. Then you will be provided with an outlay of lucky number choices which you can choose from.
Choose your preferred betting markets
Here all you need to do is select your preferred betting market. Your preferred betting market is simply the prediction of how many of your selected balls will be extracted. Predictions will pop up now as regards your possible payouts. To calculate the odds is really easy. All you need to do is multiply your wager by the odds shown. This will give you the sum of your possible payouts.
Choose the numbers you want to bet on
The next step involves selecting what number(s) you will like to bet on. This would vary based on the lucky number selected.
This is the final stage and all you have to do here is lock-in your wager. Input the stake amount on your lucky number. Underneath the space provided, you should be able to see your possible winnings indicated. You can now click the "Submit Now" icon to send in your bet. Quick, simple, and straightforward!
Congratulations! You now know how to use lucky numbers! You can start the journey of endless betting possibilities!