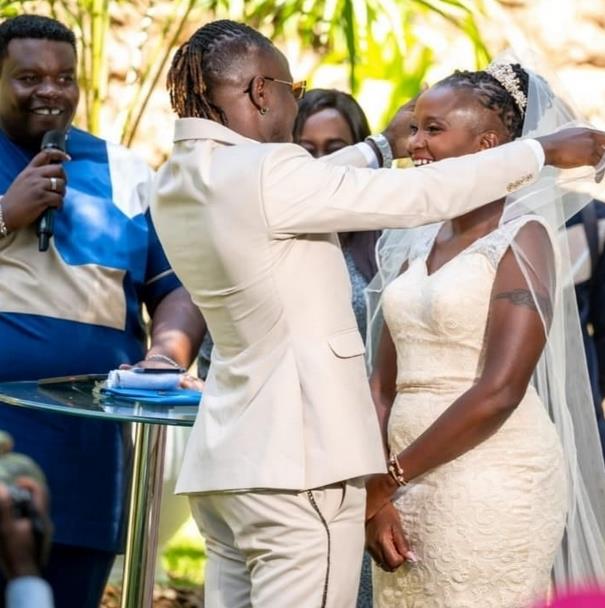 Award-winning gospel Singer Audiphaxad Peter Omwaka popularly known as Guardian Angel is officially off the market after walking down the aisle with his fiancée Esther Musila.The private wedding happened in Nairobi. The two have been dating since 2017.
Giardian Angel, who is 31 years old was convinced that the ageing Esther Musila will make a good wife, Esther is 53 years old and she works with the United Nations.
Esther Musila already has children, the first one aged over 25 year. She has reached menopause and won't bear any extra child, but she will enjoy life with Guardian Angel.
Here are the photos from the wedding: