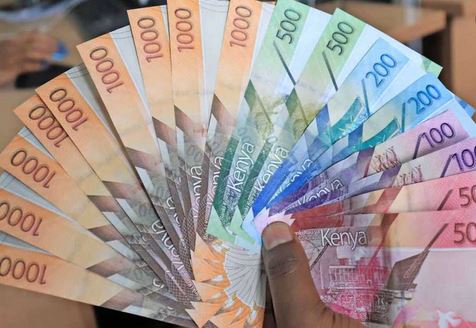 Net worth is the determining component for measuring an individual's wealth. It translates to the balance of all financial and non-financial assets against the value of liabilities in a person's name. Despite being a developing country, there as some names worth mentioning in Kenya when discussing wealth. Read on to discover twenty of the wealthiest individuals in the region.
The Late Daniel Moi & Family
Number one entry into our list of wealthiest individuals in Kenya is the Late Daniel Arap Moi and his Family. Besides being a business mogul, Daniel Moi is a retired politician. He became the second president and bore claim to many lands within and outside Kenya. Mr. Moi accumulated most of his wealth during his tenure as president, lasting 24 years. The longest-serving president of the nation.
The Kenyan has amassed a $3 billion net worth with his family's investments. The Moi family owns the Standard Group Plc, a multi-media firm with investments in multiple media platforms. The Standard newspaper, KTN television, Radio Maisha, The Nairobian, Think Outdoor (billboard advertising), and Standard Digital are all part of the Standard Group. The Moi family are the most affluent, not only in Kenya but the entire region of East Africa.
Manu Chandaria
Net Worth: $ 1.7 Billion
Age: 91
Manu Chandaria is an Indian-born Kenyan entrepreneur, manufacturer, and philanthropist. Kenya was his birthplace and home. He is the Chairman and CEO of Comcraft Kenya Ltd, a company that produces aluminum, steel, and plastic goods.
Manu Chandaria is a graduate of Jamnagar India university. He then proceeded to study engineering in the United States. After completing his BSc and master's degree, Manu engaged in business fully, being among the most influential individuals in the region.
His father launched the company, which is situated in Nairobi, in 1915. Tanzania, Ethiopia, and Uganda are among the countries where it operates. Comcraft has a revenue of more than $200 billion every year. His titles include Order of the British Empire, Chief of the Order of the Burning Spear, and Elder of the Order of the Burning Spear.
The Late Nicholas Biwott
Net Worth: $1.1 B
Age: 77 Years
Nicholas Biwott was a Kenyan politician and entrepreneur who died in 2017. He was a successful businessman who became one of Kenya's wealthiest citizens over time. Biwott owned Yaya Center, a Nairobi retail mall, and was a shareholder in Kenol-Kobil, a company that owns and runs gas stations in Eastern, Central, and Southern Africa.
After his death, his family is still on the list, currently ranked third. The Biwott family has a total net worth of roughly 1.1 billion dollars, which is significantly less than Ernesto Taricone's, who is one of Ghana's top ten wealthiest men.
Mama Ngina Kenyatta
Net Worth: $1 Billion
Mama Ngina, as she is affectionately called, is the widow of Kenya's first president, Jomo Kenyatta. She also has a son, President Uhuru Kenyatta. Mama Ngina is one of Kenya's wealthiest women. Her vast fortune stems from investments in the Kenyatta family's economic empire. Kenyatta's family is also involved in the banking, tourism, education, telecommunications, and dairy businesses, and they own vast masses of land spanning throughout the country.
Brookside, the family's massive dairy enterprise, has purchased several competing dairy companies, notably Buzeki Dairy, in 2013 for $1.1 billion. The dairy brands Ilara, Delamere, SpinKnit, Molo Milk, and Kilifi, were also acquired.
Bhimji Depar Shah
Net Worth: $900 M
Age: 88
Bhimji Depar Shah is the fifth richest person in Kenya. He is an industrialist, investor, and entrepreneur. He is the founder and chairman of Bidco Africa, an East African consumer goods firm that is family-owned.
Bidco makes edible oils, fats, washing powders, animal feeds, margarine, foodstuff, and drinks, among other things. It has activities in Central and Southern Africa and is centered in Thika. In Kenya, Uganda, and Tanzania, the corporation operates manufacturing facilities. With more than forty product brands, Bidco has more than 25,000 employees. Vimal, Bhimji's son, serves as the company's CEO. The BIDCO Africa group developed and opened a $200 million industrial complex in 2019.
Naushad Merali
Net Worth: $600 M
Age: 69
The Sameer Group, a Nairobi-based conglomerate, is led by Naushad Merali, who doubles up as the Executive Chairman. It is made up of 15 companies that operate throughout Kenya and Africa. Manufacturing, agriculture, building, finance, and transportation are all areas in which the Sameer Group is active. He also owns equity in the Commercial Bank of Africa and Airtel, a well-known telecommunications company.
Uhuru Kenyatta
Net Worth: $500 M
Age: 58
Uhuru Kenyatta is Kenya's fourth and existing president. He is the son of Kenya's first president, Jomo Kenyatta, and is a successful entrepreneur and one of the country's wealthiest people. The Kenyan billionaire owns holdings and shares in various businesses, including important corporate brands in Kenya and throughout Africa. The Kenyatta family's commercial empire is responsible for the vast majority of Uhuru's riches. Since his presidency in 2013, he has had investments in productive areas such as hospitality and tourism, education, banking, and insurance.
Chris Kirubi
Net Worth: $420 M
Age: 79
Kirubi is an entrepreneur, businessman, and philanthropist who has made a name for himself in the economic world. At Centum Investments, he is a Director and the company's largest individual shareholder (with a 28.94% interest). The corporation is a multi-purpose business brand specializing in investment across various industries, including finance, banking, and consumer products.
Two Rivers Mall, East, and Central Africa's largest mall, is owned by Centum Investments. Two Rivers inaugurated the tallest Ferris wheel in Africa was inaugurated in February 2019 by Two Rivers. Chris Kirubi is the owner of Capital FM and Haco Industries Limited, a home products producer. He is also a shareholder in Kenya Commercial Bank Group and Nation Media Group.
Peter Kahara Munga
Net Worth: $280 M
Age: 77
Equity Group Holdings Limited (EGHL), a Nairobi-based financial services holding company, is owned and chaired by Peter Munga. One of Kenya's leading commercial banks, Equity Bank, is a component of the firm and operates in Uganda, Rwanda, South Sudan, Tanzania, and the Democratic Republic of the Congo are among the countries where the Group conducts operations.
It serves about 13 million users and earns more than KSh19.5 billion in annual revenue. EGHL also has a whooping KSh530 billion worth of assets under its control. It has a workforce of over 10,000 people.
Raila Odinga
Raila Odinga is a politician and businessman who is one of Kenya's wealthiest individuals. He was named African Union Envoy in October of 2018. East Africa Spectre Ltd is one of the firms owned by the former Raila Odinga, a maker, and validator of liquefied petroleum gas (LPG) cylinders. Its headquarters are located in Nairobi's Industrial Area.
He is the owner of Kisumu-based Spectre International Limited, a molasses producer. Raila owns Pan African Petroleum Company stock, which imports and distributes petroleum products in Kenya.
His long-term participation in Kenya's oil and gas industry has given him a net worth of almost $250 million.
James Mwangi
Net Worth: $170 M
Age: 58
James Mwangi is an accountant, banker, entrepreneur, and businessman born in Kangema, Muranga county. Equity Group Holdings Limited currently has him as managing director and CEO (EGHL).
He holds a 5.52 percent share in EGHL and has almost $170 million net worth, ranking him one of Kenya's wealthiest individuals.
S.K Macharia
Net Worth: $165 M
Age: 78
S.K Macharia is a well-known media figure, entrepreneur, and investor. He is the owner of Royal Media Services (RMS), the country's largest privately held radio and television company.
Citizen TV has the largest proportion of the Kenyan audience, according to Ipsos research, with 62.5 percent. The combined audience of RMS radio stations is 80%, whereas Radio Citizen alone reaches 43% of Kenya's populace. The network is thought to be accessible by more than half of Kenya's population.
Baloobhai Patel
Net Worth: $150 M
Age: 82
Baloobhai Patel is one of Kenya's wealthiest persons. Transworld Safaris Limited, a reputable safari company, was founded by this wealthy business magnate, investor, and humanitarian. Transworld Safaris Limited has a big fleet of custom-built safari minibusses, hot air balloons, and four-wheel-drive vehicles that it owns and runs.
Patel is a non-executive director at Pan Africa Insurance. He also has stakes in Bamburi Cement, Diamond trust Bank Group, Safaricom, Barclay's Bank of Kenya, and Carbacid investments. His shares in publicly listed Kenyan companies are worth over $45 million.
Titus Naikuni
Net Worth: $100 M
Age: 66
Titus Naikuni is an investor, business executive, and mechanical engineer from Kenya. He is the chairman of the Rift Valley Railways Consortium and Airtel Kenya's board of directors and formerly served as Kenya Airways' managing director and CEO.
He has served on the boards of Kenya Power and Lighting Company, Brunner Mond (South Africa), Tata Chemicals Magadi, and Prudential Life Assurance Kenya, among others. He has joined the board of many major companies in Kenya and is worth approximately $100 million.
Mwai Kibaki & Family
Net Worth: $60 M
Age: 88
Mwai Kibaki, Kenya's third president, is one of the country's wealthiest individuals. He owns hundreds of acres of land across the country and is one of the country's largest landowners. He has about 10,000 acres of land in Bahati, Laikipia, and Rumuruti, among other areas.
He is the creator of Farmer's Choice and Deacons K Ltd and a stockholder in several other businesses, holdings, and industries.
William Ruto
Net Worth: $50 M
Age: 53
William Ruto is a Kenyan politician who has also made a name for himself as a hustler and entrepreneur. In Kenya, he is one of the country's self-made multi-millionaires. The politician is a well-known businessman with real estate and corporate finance stakes. His net worth is estimated to be over $50 million. He is currently the country's deputy president.
Jimnah Mbaru
Net Worth: $48 M
Age: 69
Dyer and Blair Investment Bank, which he bought from KCB in 1983, is his company, and he is the chairman. The bank is a significant investment institution in Kenya with operations in Uganda and Rwanda. It oversees assets worth more than $300 million.
Jimnah Mbaru owns a total of 39.2 percent of Britam with Peter Munga, James Mwangi, and Benson Wairegi. He also owns Equity Bank and Transcentury Group, among other businesses.
Adil Popat
Net Worth: $40 M
Age: 69
Simba Corporation is led by Adil Popat, the Group Executive Chairman. Motor sales and servicing, hotels, investment, and financial services are all areas of interest for Simba. Mr. Abdul Karim Popat began Simba Corporation in 1948 as a small used-car sales company. Since then, it has developed into one of Kenya's most prominent indigenous commercial enterprises with a long motor vehicle sales and support history.
Fuso, Mahindra, Renault, and Mitsubishi are all exclusive to Simba. The Villa Rosa Kempinski in Nairobi and the Olare Mara Kempinski in Masai Mara are both owned by this successful
group.
Pius Ngugi
Pius Ngugi is a business tycoon and one of Kenya's wealthiest persons. He created the Kenya Nut Company in 1974 and is the current proprietor. With approximately 2500 employees, the firm is Kenya's largest supplier of macadamia nuts. In 2016 they earned $60 million in revenue.
Ngugi is the owner of Thika Coffee Mills, one of the country's largest private coffee millers, and also owns Kenya Alliance Insurance and the Tatu City development project. Dairy farming, Amazon Motors, the production of sweets, and winemaking are among his other interests.
Kiprop Bundotich (Buzeki)
Net Worth: $30 M
Age: 43
The Buzeki Group of Companies was founded by Kiprop, who also serves as the Group Executive Director. In 2008, he established the Buzeki Dairy Limited, which produced Tuzo and Molo milk brands. Bundotich sold Brookside Diaries, his Buzeki Dairy company, for KSh1.5 billion in 2013.
Buzeki Group is a registered transportation and logistics firm.
Bottom Line
This review reveals that most wealthy individuals amassed their wealth from various investments and business interests. It is no doubt that these individuals have created many employment opportunities. Consequently, they lead to the growth in GDP and per capita income, making Kenya a better alternative for potential investors. Kenya has long been a capitalist state, as is evident in how few individuals own a vast percentage of the country's wealth.