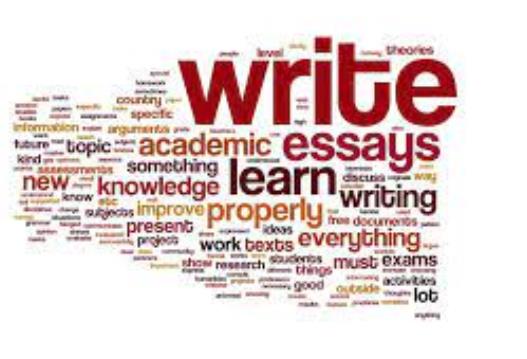 There are several genuine academic writing companies in Kenya for students and graduates especially in 2022.Academic writing simply entails doing assignments for learners online within a stipulated time for a fee.
Basically, online academic jobs include writing, editing and publishing and as opposed to other professions, they do not require employment experience or any formal qualifications.
The jobs can be easily accessed through various online platforms which connect online workers to employers.
The websites function by linking employers who require content to writers who offer those services at a specific fee.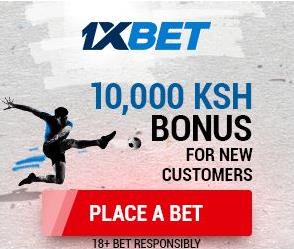 If you are interested in venturing into academic writing the following is a list of top academic companies in Kenya 2022 that should sort you out.
1. Freelancer.com
Gauging by the number of users and projects, this is the largest academic writing platform in the world.
It has a user friendly interface which makes it easy to hire freelance writers in various fields be it writing or content production.
This company provides freelances with a wide range of writing and editing projects all ready for take up.
Among jobs provided include:
· Research
· Article writing
· Writing blogs
· Journalism
· writing email newsletters
· copywriting for websites
· SEO writers
· Editing and proofreading texts
If you are searching for academic writing jobs, this is a great place to visit.
2. Freelance Writers Den
This is a highly professional online writing platform owned by renowned blogger Carol Tice.
It differs from other academic writing platforms in that you will be required to pay a membership fee on this website.
After remitting a monthly fee of Sh2,834, you will have access to a variety of writing projects ranging from copywriting, technical writing, health writing, freelance writing, content marketing among others.
The membership fee will allow you to enjoy various benefits such as follows:
· Access to a personal page with a profile where you can have a customized resume as well as upload samples of your written work.
· Intensive training for around 300 hours including boot camps and online forums where members are taught how to generate income as freelancers.
· A pool of writing jobs all up for grabs.
· Upon applying for writing jobs, you will have direct access to employers via emails.
· Even if you fail to get hired, you can benefit from one-time purchase and monthly subscriptions packages offered by the company.
· It also offers discounts on annual membership fee paid in advance.
· All memberships are billed upfront to avoid unpleasant surprises during renewals
If you are a professional with an established portfolio of articles and books that you have published, then this platform will be worth your while.
3. ProBlogger
If you are a skilled professional writer, then this is the ideal website for you.
Created by Darren Rowse, this topnotch website is acclaimed for blogging and attracts the most talented.
What is more, it deals with renowned firms which offer competitive pay rates depending on the work type.
Some of the jobs you can expect to find on this website include:
SEO writing
social media writing
Research articles
Copywriting
Proofreading and editing
Ghostwriting
4. FlexJobs
Established in 2007, this online platform provides an array of writing jobs from over 100 diverse job categories.
Its wide range of writing job opportunities makes it easy for writers to find any job they are looking for according to their skills.
The website has a customized search engine which matches a writer to the ideal job based on the skillset provided.
These are some of the jobs you can expect to find on this platform:
· Content manager
· Copywriter
· Managing editor
· Reporter
· News writer
· Columnist
· Blogger
5. iWriter
This website allows the writer to sell their services to potential employers.
It has different levels of writers starting from Standard for beginners followed by Premium, Elite, and Elite Plus which is for writers with highest experience.
To get started, you need to first sign in into the website and after successfully signing in, the writer is required to take a test to prove their proficiency.
Once they pass the test, they will find articles ready to be worked on.
After submitting the work, it will be reviewed by the client which will determine the scope that the writer will attain.
Always endeavor to get better reviews by meeting the clients' expectations.
6. Upwork
Majority of Kenyan academic writers work on this online platform that functions as a marketplace for writers to showcase their skills and attract work.
In this website, a writer is able to not only bid on the available jobs, but to contract and search for the job that suits their preferences and skills.
The platform has no shortage of work as it comprises several international clients searching for specific writers.
The downside is that it sometimes takes longer to get a job since the clients prefer a writer who they believe can deliver better by focusing on language skills.
If interested, all you need to do is register on the website, create a profile and once approved, you can start bidding for jobs as soon as possible.
7. Fiverr
It is an international academic writing website based in Israel that offers freelance services to clients globally.
You can write blog posts, articles, copywriting among other relevant content creation to make money on this online platform.
The website sells the content to interested buyers at a fee.
That said, it takes painfully long for one to start earning, therefore if you urgently need a job, this platform would not be ideal for you.
8. Writerbay
This is a popular online writing platform in Kenya.
The website offers a dynamic pool of writing jobs as well as a list of preferred writers who are allowed to bid for jobs.
Proficiency in English and a minimum of a bachelor's degree will give you an edge in this platform.
The fact that it offers all kinds of writing, both academic and non-academic, makes it the perfect spot if you are interested in online writing.
9. Media Bistro
This website links profesional in the media industry with demand for content.
The downside however, is that currently, the firm provides jobs to journalists in the United States but if you manage to get in, you are good to go.
The following jobs are offered:
· Journalism
· Digital production
· Graphic design
· Copywriting
· Freelance writing
10. All Freelance Writing
Incepted in 2006, this international firm has been dealing with online freelance writers for over 15 years.
It is an open website which allows bidding for jobs from any writer.
A significant feature of this website is a writing directory which allows the freelance writer to create their profile making it easy for clients to pick and start working with them.
The employer posts a writing job stating the details and their terms.
Freelance writers from any part of the world reply to the specific project of their choice and proceed to bid based on their set budget and time zone.
After selecting the best writer based on certain specifications, the website matches the writer with the employer.
Terms of engagements such as scope and duration of the project, payment date among others are deliberated upon successful matching.
Background
In recent years, academic writing has garnered massive popularity in Kenya enabling many people to earn a living.
Be it part time or full time, online academic jobs have provided an array of income generating opportunities that suits each individual.
Contrary to other jobs that require one to commute to and fro daily or to be in a specific location, an academic writer can work anywhere from their comfort zone.
Apart from academic writing, Kenyans also engage in meaningful blogging.Blogging is where you create your own content and make money through various platforms like AdSense. As you do academic writing, you can also create your own blog and start making extra cash.To create a blog,visit Bluehost through this link and get a free domain name
To create a new blog,you spend less than Ksh10,000.