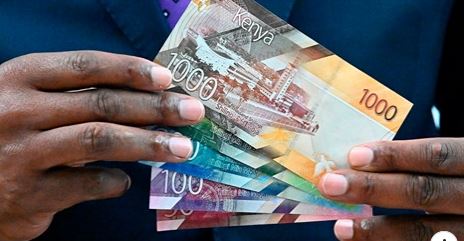 Who are the highest paid CEOs in Kenya 2022?
Being a Chief Executive Officer (CEO) is ranked as the top job in Kenya. The post requires an individual to have vast knowledge in running businesses, and this serves as the highest executive job in a company. A CEO manages a company's operations and tough corporate decisions to achieve a competitive advantage in the market. Kenya has witnessed idealistic CEOs, for instance, the late Bob Collymore, who provided his services to Safaricom, thereby registering supernormal profits. During his tenure, Safaricom topped in revenue collection and increased employment creation in the country. The following article highlights the top 20 highest-paid CEOs in Kenya 2022. The CEOs register more than Kshs 1 million monthly payments plus bonuses.
Below is the list of the 20 highest-earning CEOs in Kenya.
1. George Muriuki – CEO Co-operative Bank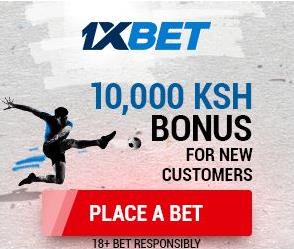 Mr. George Muriuki ranks top among the CEOs in Kenya. He held the CEO position in the Co-operative Bank since 2001, having joined the Company in 1996. Before he held the CEO position, he was the Group Managing Director (MD). He has since held the CEO position for 22 years which has played a more significant role in his salary increment. The Banker has displayed excellent leadership skills, which have seen the Company realizing an increased profit generation in the country. He receives a monthly earning of Kshs 31.37 million exclusives of the bonuses. The yearly earning translates to Kshs 376.5 million, indicating the competitive nature of Co-operative Bank.
2. Joshua Oigara – CEO KCB
Joshua Oigara has been the CEO of Kenya Commercial Bank (KCB) since January 2013. He ranks the second CEO in terms of earnings which amounts to a monthly salary of Kshs. 22.75 million. He receives an annual payment of Kshs. 273 million. Mr. Joshua, during the year 2012, acted as the CEO of KCB after the resignation of Martin Oduor Otieno. He displayed innovative ideas in the Company that made him the youngest CEO after assuming the duty. The leadership of Mr. Joshua has seen KCB ranking among the largest financial institutions in Kenya. Besides, he has received an enormous bonus and allowances for his impact on the Company.
3. Andrew Cowan – CEO EABL
Mr. Andrew Cowan is the CEO of East African Breweries Limited (EABL). He received the appointment on 28th July 2016 and has since led to the Company gaining a competitive advantage. The Company operations are on the rise in the country, which is attributed to Mr. Andrews' positive influence in the workplace. He has experience in the business world for more than 20 years. He ranks third with a monthly earning of Kshs. 9.67 million. The amount indicates that he receives an annual payment from EABL of Kshs. 116 million.
4.Peter Ndegwa – CEO Safaricom
Mr. Peter Ndegwa is the current CEO of Safaricom, a position initially held by the late Bob Collymore. Safaricom is the largest telecommunication network in Kenya and posits significant revenue and employment in Kenya. After the death of Bob Collymore, the Company, through the steering committee, appointed an interim CEO Michael Joseph. During the time, Michael received a monthly salary of Ksh 9.00 million, which is the exact figure that Mr. Peter Ndegwa receives from the Company. Also, the annual payment he receives amounts to Kshs. 108million, having appointed the CEO of Safaricom in October 2019.
5.Allan Kivaluka – CEO Kenya Airways
Allan Kivalika is the current CEO of Kenya Airways (KQ). Kivaluka is the fifth most paid CEO in Kenya, having worked as the CEO of Jambojet. He receives a monthly payment of Kshs. 8.5 million serving also the role of Managing Director (MD). He received the KQ CEO appointment in 2020, and he has since been an established entrepreneur and a reputable corporate executive of the Company. Kivaluka has worked in Deloitte and GE Africa, earning rich leadership and managerial experience. The negative impacts of the Covid-19 pandemic saw the CEO receiving 80% of his salary.
6. Jeremy Awori – CEO ABSA Bank
Jeremy Awori is the sixth most earning CEO in Kenya. He works in ABSA, formally knowns as Barclays. Awori has since worked in Standard Chartered Bank in United Arabs Emirates and Tanzania. During this period, he steered several developments and gained sufficient financial institutions experience. He later joined ABSA in 2013, which he has held for nine years. Awori receives a monthly payment of Kshs. 8.43 million, and this amounts to an annual earning of Kshs. 101.2 million. His payment includes the pension, deferred cash, and cash bonus.
7. Kariuki Nagar – CEO Standard Chartered
Mr. Kariuki Nagar became the CEO of Standard Chartered in 2019 after the resignation of Manjang. At the time of appointment, Manjang received an annual Kshs 100million. Besides, Manjang benefited from the Company through gratuity and pensions amounting to Ksh 19 million. Nagar's received his appointment in 2019, making him the 7th most paid CEO, and he pocketed a monthly home payment of Ksh 8.33 million. Also, his appointment is characterized by excellent leadership skills enhancing its competition in the financial market.
8. Rebbeca Mbithi – CEO Family
Rebbeca Mbithi has been the CEO of Family Bank since February 2019. She took over Simon Thuku, who resigned having achieved an excellent reputation with the Company. Mbuthi earns a monthly salary of Ksh7. 5 million per month, which translates to Ksh90 million annually. She also receives lucrative bonuses and perks that increase as the Company receives an upward trajectory.
9. Benson Wairegi – CEO Britam Insurance Company
Benson Wairegi is the current CEO and Group Managing Director of Britam. This is an insurance company which is one of the most trusted in the market. As a result, the Company has increased subscribers, vastly increasing its revenue in the Kenyan market. Wairegi receives a monthly payment of Ksh 6.80 million. Yearly, he gets a total payment of Kshs. 81.7 million. When the amount is broken down, this stipulates to non-cash benefits of Kshs. 1.2 million, the gratitude of, Kshs. 17.1 million, and salary of Kshs. 63.2 million.
10. Nadim Devj – CEO DTB Bank
Nadim Devj is the CEO and the Managing Director (MD) of DTB Bank. She is an accountant and Banker, and the qualities have enhanced the Company's competitive nature. Devj receives a monthly salary of Ksh 5.25 million. This stipulates to 63 million annually. Devj is a fellow of the Kenya Institute of Bankers, having displayed excellent leadership skills in the Company.
11. James Mwangi – CEO Equity Bank
Dr. James Mwangi is the CEO and Group Managing Director of Equity Bank. Initially, he served as the Finance Director before becoming the CEO in 2004. Mwangi is a renowned entrepreneur and a professional banker. The attributes have made people perceive Mwangi as the highest-earning CEO. He pockets a monthly payment of Ksh 5.04 million, which amounts to an annual salary of Kshs. 60.5 million. His salary has been constant for the past five years. Mwangi has a shareholding of 4.38%, which ranks him 6th among the Company's significant shareholders. As a CEO, Mwangi has received two presidential awards, and the pandemic saw his appointment as a Presidential National Task Force member.
12. Robert Kibaara – CEO Housing Bank
Robert Kinaara, the CEO of Housing Bank, took over from Mr. Frank Ireri in 2019. Kinaara is aged 48 and has displayed banking and business skills in boosting the company services in the market. Ireri, at the point of his resignation, received Ksh 5.999 million. This is an indication that Ireri received Ksh 64.5 million. Kinaara signed a contract that is perceived to be slightly lower than for Ireri, having acquired his studies from overseas universities.
13. John Gachora – CEO National Industrial Credit Bank
John Gachora is the CEO and the Group Managing Director of the National Industrial Credit Bank (NCBA Bank). He received his appointment in May 2019 after the merger of NIC and CBA banks. The owners of the two banks were the Kenyatta families and the Philip Ndegwa. Initially, Gachora worked as the CEO of NIC Bank. He pockets Kshs 5.4 million monthly, which translates to Kshs 64 million annually in the NCBA Bank. Gachora is highly skilled, having worked in Barclays bank based in South Africa.
14. Crispin Achola – CEO BATK
Mr. Crispin Achola is the CEO OF BATK, having taken over from Beverley Spencer, who worked for four years. Achola worked under Spencer as Managing Director in Nigeria and General manager in West, East, and Central Africa. He was appointed the CEO on 1ST January 2021 and has held the position up to date. Achola earns a slightly lower amount than ksh.5 million earned monthly payments by Beverley Spencer. As a result, he also receives slightly lower Ksh. 60 million annually.
15. James Mworia – CEO Centum
James Mworia is aged 44 and the Centum CEO and Managing Director (MD). Initially, he started as an intern, and he displayed his accounting and law knowledge to rise to the ranks of a CEO. Also, Mworia's leadership has seen Centum company collecting a higher revenue, increasing its rewards. He receives a monthly payment of Ksh 3.72 million. Centum investment constitutes a large number of investors, and this has earned Mworia a large bonus scheme. Also, he receives an annual payment of Kshs. 45 million.
16. Rebecca Maino – CEO Kenya Electricity Generating Company (KenGen)
Rebecca Maino is the CEO of Kenya Electricity Generating Company (KenGen). She receives a monthly payment of Ksh 2.5 million, amounting to a yearly salary of Ksh 39 million. Also, Maino is the first female CEO to be appointed by KenGen in 2014, a position initially held by Albert Mugo. Initially, Maino worked in KenGen as the company Secretary and Legal Affairs Director. Her law and business knowledge have earned her an excellent reputation in the Company.
17. Ronald Karauri – CEO of Sportpesa
Ronald Karauri has been the CEO of Sportpesa since its establishment in Kenya. He undertook his studies at the University and drop-out to pursue piloting. Karauri practiced the piloting profession for 11 years and invested 25 million from the land sale to establish Sportpesa business. At the onset of the betting site, it received massive recognition in Kenya and the global market. Karauri gets a monthly payment of Kshs. 2.0 million. The business displayed an increased profit generation, and this saw him receiving an annual salary of Kshs 38 million, including bonuses. Besides, the salary Karauri owned a large share of the Company enhancing his earnings.
18. Arvinder Reel – CEO Toyota Kenya
Arvinder Reel is the CEO and the Managing Director of Toyota Kenya. He received the CEO post in 2017, and since Toyota's marketing shares have significantly increased. In 2017, Toyota Company shares amounted to 15%, and by 2022, it stands as 25%. Also, he initiated the "Back to Top" initiative to motivate the workers towards the company goals. He receives a monthly payment of Ksh 1.98 million. Annually he pockets Kshs 32 million, and with increased market share, the Company offers him remunerations, extension fees, and allowances.
19. Bruno Pescheux – CEO Bamburi Cement
Bruno Pescheux the CEO of Bamburi cement, a position he held for five years. At the time of appointment in 2014, he displayed innovation and creativity in reviving Bamburi cement which received increased corruption and was leased to bidders. He also remains among the board of directors due to his ideological features in the cement industry. Percheux gets a monthly payment of Ksh 1.77 million. He also receives bonuses on an annual basis, and he receives a yearly salary of Kshs 27million.
20. Sameer Merali – CEO Sameer Africa, Kenya
Sameer Merali is the current CEO of Sameer Africa, Kenya. Sameer Africa is the top conglomerate company in the country. Also, the Company consists of regional outlets and over 15 branches, enhancing its competition with other companies. Sameer Africa deals in agriculture, information, and finance. The leadership of Sameer is enhanced by his knowledge in management science, banking, and international finance. He receives a monthly payment of Ksh 1.42 million. Also, he receives bonuses as the Company realizes an increased profit; this enables him to realize Kshs27 million annual income.