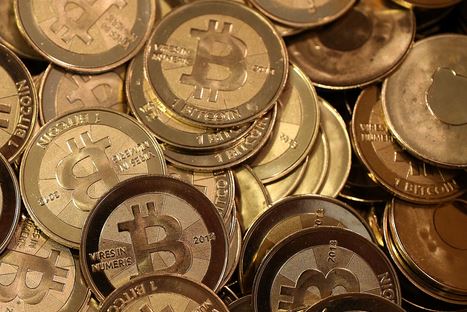 Kenya is progressively growing in terms of Bitcoin usage, and Kenyans are wondering which is the best and most famous place to buy Bitcoin. Are you living in Kenya and looking for a good exchange platform to buy/sell Bitcoin? We have got you covered. There is an endless list of various cryptocurrency platforms, but all you need is an excellent and trusted platform to sell/buy Bitcoin. Discover a matchless trading journey with these best platforms, and you will never go wrong. Let's dive in!
1. Coinbase
Coinbase is widely known and trusted by millions of customers. The world-class user interface is easily accessible and colorful in that it has a mobile app for iOS and Android. The platform accepts deposits from different currencies, including EUR, USD, GBP, AUS, CAN, and SGD.
This prestigious platform offers the best services possible, comprising of user-friendly interface, established reputation, high liquidity, strong security, and large purchasing limits. Another reason for its popularity is its offline storage, and you can store as many crypto assets as possible. With over 30+ million customers nationwide and high-class security, why are you still scared? Get to understand it so you can benefit.
2. Belfrics
Being operated by the Labuan Financial Services Authority, it is a safe place to trade Bitcoin. Belfrics offers services to over 10 countries, Kenya included. With a wide variety of features, enabling you to create individual and business transactions makes this platform first-rate. Your customers can pay for services or products with Bitcoin effortlessly.
The digital-asset trading platform provides a solution to many businesses bringing decentralization and transparency in their operations. The platform is also dedicated to providing useful ideas for clients from various manufacturing, retail industries, banking, finance, supply chain, healthcare, and government bodies. Its functionality is excellent.
3. Paxful
Created in 2015, Paxful is another database server Bitcoin trading platform that allows sellers and buyers to interact directly by posting trading offers. This exchange platform has over 300 available payments option for you to access and purchase Bitcoin; can you believe it? Paxful is among the best exchanges you can get in Kenya to buy/sell Bitcoin.
Surprisingly, when you use Paxful, you contribute to their great projects consisting of a charity outreach whereby they have sponsored many community developments in Africa. The most amazing thing about the platform this far is that you can sell Webmoney, Neteller, and gift cards for bitcoins.
4.            CEX.IO
CEX.IO was launched in 2013 and is one of the best bitcoin exchanges in Kenya. Before being an exchange model, CEX.IO was initially a Bitcoin mining pool. Nevertheless, its functionality is effective. The company can boast of 3 million+ users across the globe. The platform offers a wide range of services that you can totally benefit from. Buying Bitcoin with your local currency, exchanging Bitcoin for other cryptos, and fast transactions are among their best services.
CEX.IO is properly licensed, making it safe for all customers to use. You can use several payment methods such as SWIFT, VISA/Master Cards, SEPA, and ACH.
5. BitMex
Bitcoin Mercantile Exchange is a derivative platform owned and operated by HDR Global Trading Limited. The company is famous for its reliable futures, derivatives, and indefinite contracts on cryptocurrencies, primarily Bitcoin. The platform is highly-rated for being among the safest exchanges for margin trading. Therefore, traders interested in cryptocurrencies and fiat investments can benefit from the BitMEX app.
This legit platform offers plenty of trading features to investors contributing to their success in global financing markets. Also, with the best enabling tools, the platform is highly-recognized for BTC deposits, spot trading, and maximum leveraging trading.
6. Coinmama
It was also established in 2013 to offer an engaging, safe, and fast way to buy digital marketing worldwide. Coinmama has progressively built itself into a top leading cryptocurrency exchange that has enabled customers to buy and sell cryptocurrency using bank transfers, credit cards, and many other payment options.
They offer reasonable services such as high spending limits without holding you back, instant delivery, and you can get your favorite coins. The platform has a reliable customer service standby to help you with anything. Welcome to the easiest way to sell and buy Bitcoin.
7. LocalBitcoins
This Bitcoin exchange is available for Kenyans and was launched in 2012. The platform was designed to be an open marketplace to facilitate easy trading of Bitcoin. Therefore, you can buy Bitcoin using cash via mail, cash on delivery, credit or debit card, PayPal, wire exchange, Western Union, and more.
It is a very good platform to purchase Bitcoin in Kenya as it is among the largest Bitcoin P2P marketplaces worldwide. Moreover, with services like stress-free authentication, user-friendly for newbies, and fast transactions, you can freely and swiftly go on with your transactions. It is also not strict about listing advertisements.
8. Binance
Being a first-class exchange for experienced traders, you can easily look for a reputable cryptocurrency marketplace to carry out real-time trades. This powerful trading platform comes with high volume exchange, low fees, a large number of cryptocurrency pairs, global support, and trustworthy management. The Bitcoin exchange accepts deposits in over 50 currencies, including USD, EUR, KRW, JPY, GBP, RUB, AUD, and many more.
Availed with over 166 cryptocurrencies, both advanced traders and beginners have a myriad of tools and pairs available to them in one might platform.
9. Kraken
It is the world's largest Bitcoin exchange which offers internationally accepted payment methods and a vast collection of cryptocurrencies. Also, what is there not to trust from the welcoming services that include global support, reliable customer support, affordable fees, honored reputation, and tiered verification?
Kraken boasts of millions of users and provides its price information to Bloomberg Terminal and crypto to fiat trading.
10. Changelly
The crypto exchange supplies the best live rates for every pair on the market. This interface is simple and colorful to manage, and its transactions are performed immediately. The interface is also private, fast, has high exchange limits, 24/7live chat support, and low fees. The trading platform can be accessed from anywhere in the world.
Final Thoughts
The above is only the tip of the iceberg of Bitcoin trading platforms. It is essential to do your research and choose the right interface for your trading.