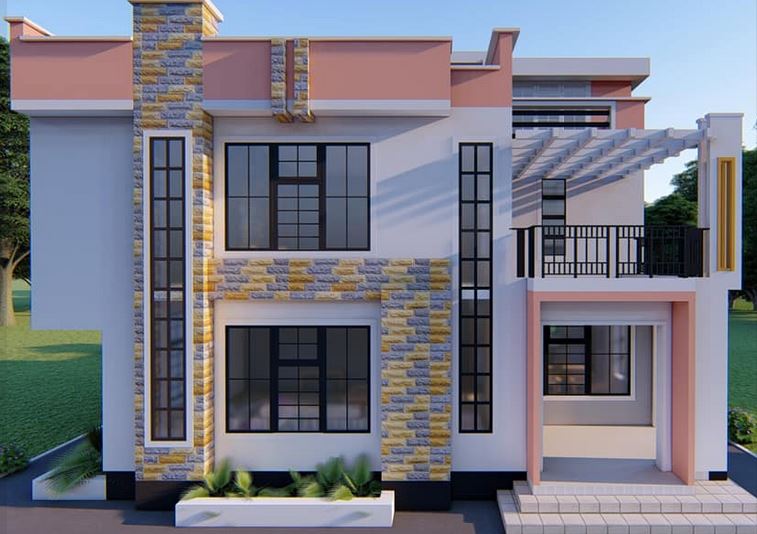 If there is one lucrative sector that you can bank on to give you sure returns, then it is real estate.The best real estate agencies are given excellent reviews and their customer base keep growing each moment.
It is no wonder then that the real estate sector has been on constant boom over the last few years with more investors, be it business proprietors or civil servants joining the industry.
With new inventions and modern technologies being adopted by developers, it is evident that the sector will continue to be a profitable venture for quite some time.
What is real estate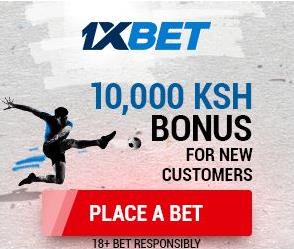 It can be described as land together with all permanent upgrades, be it natural or artificial, on the said land.
Natural refinements include trees, water, minerals whereas man-made improvements refer to structures such as: fences, bridges, buildings, homes among others.
Real Estate Companies
Although the sector is quite a money-making venture, the actual process of locating a suitable real estate property, acquiring, managing and even disposing of the said property is not a walk in the park, a fact that most real estate owners can attest to.
It is for this reason that several real estate firms have emerged in recent times to offer those services to countless investors flooding the sector with their hard earned resources hoping to make a kill.
Kenya has several real estate companies spread across the country with most being headquartered in the capital city, Nairobi and other major cities such as Mombasa, Kisumu and Nakuru.
The following is a list of top 20 best real estate firms in Nairobi.
1. Lloyd Masika
Founded in 1979 this company has endeared itself among developers and planners as a trusted brand for real estate and valuation services.
It offers its services through three main departments which include: management, Letting and Sales, and Valuation and Consultancy department.
The firm boasts of an expansive clientele base in the residential and commercial sector that comprises individual property owners, banks, hotels, government agencies among others.
It is located at Norfolk Towers along Kijabe Street, Nairobi.
2. Axis Real Estate Ltd
Having operated in the field for more than 20 years, the company has won investors' confidence as far as property business is concerned.
It prides itself in offering all-inclusive, quality, evaluation services whether it is selling a house, condo or even land.
It will help you acquire or sell land, condos, houses, etc. while offering some comprehensive evaluation services.
3. Dunhill Consulting Limited
It is a real estate agency located along Eldama Ravine Road in Westlands.
It has 19 year-experience in trading commercial and residential property.
The company has been offering an array of pocket friendly, simple and convenient services in developing, managing and valuations of real estate properties to its customers since its establishment in 2003.
4. Knight Frank Kenya
Located in Lion Place, Westlands, along Waiyaki Way, this firm is famed for its wide range of services related to commercial and residential property development and trade.
It is a top real estate firm not only in Kenya but the East Africa region as well in countries such as Tanzania and Uganda.
It prides itself in offering topnotch, exemplary services with high integrity levels to its clients since its inception over 21 years ago.
Some of the services it offers include agency, research consultancy, feasibility, project management, valuation, property management among others.
5. Diamond Properties
It prides itself in being among top award-winning real estate firms offering its services to hundreds of individuals and businesses across Kenya.
Some of its accolades include being feted as one of Top 100 Mid-sized Companies in Kenya, emerging the Overall Winner 2016-2017 as well as Second Runners Up 2018-2019.
Its quality services are ingrained in the following standards: 24/7 customer support, best value, best offers, experienced experts which has seen it successfully accomplish 50 phases and 3770 titles in a span of 19 years.
6. Home Universal
With its pool comprising more than subsidiaries, this real estate firm offers an array of services such as interior design, property valuations, property lettings and selling, property development and management just to mention a few.
Through its subsidiaries, the realtor deploys market dynamics which enables it to adapt quickly as well as develop tailor made services suitable to its target market.
What is more, its innovative techniques ensure it is always up-to-date with the latest trends, changing consumer needs and specification which keeps it ahead.
7. Hass Consultants
This firm was founded in 1922 and is located at ABC, along Waiyaki Way in Nairobi.
It offers a wide range of real estate services ranging from selling, letting, managing, new property development, joint venture financing to marketing residential and commercial properties.
Recently, it has also introduced property valuations on various businesses and hotels.
More recently, the Hass Consultants also began doing evaluations of properties like hotels and businesses.
8. Suraya Property Group Limited
It prides itself in offering innovative, quality and affordable real estate services which have greatly endeared it among investors.
Located in Spring Valley Business Park, adjacent to Valley Police Station, Nairobi, the company has been spearheading several major projects in the capital city.
9. Optiven Enterprise
It prides itself in having been feted as top 100 best super brands in the East Africa region listed at number 68 out of 1000.
Compared to other real estate firms, Optiven operates a bit differently by buying land from low and middle income earners and then selling.
The company has a number of subsidiaries including Optiven water and Optiven Construction.
It strives to offer a transformative customer experience and environment for all its stakeholders.
10. Villa Care Limited
With its array of first-class services, the firm has earned its place among acclaimed real estate firms as far as residential and commercial property management is concerned.
Its client base includes: individuals, private developers, government agencies, landlords who need accountancy skills for property management and rent.
What is more, the company also manages property development projects such as construction and land from the beginning to the end.
As opposed to conventional real estate agencies, the company has adopted modern techniques which have revolutionized services in the sector and enhanced customer experience.
11. Gimco Limited
Located in Upperhill Nairobi, this real estate company has 38 years experience in this industry.
Apart from Kenya, it has spread its wings across East Africa and Central Africa regions.
It boasts of a team of highly trained staff who offer a variety of services to its clients ranging from property valuations, management development to mention but a few.
12. Ryden International Limited
Although it is located in Nairobi, Green House, along Ngong Road, this company offers its services across the country including in rural areas.
It has a variety of services from apartments, ranches, houses, beach plots, residential, commercial properties among others.
13. Royani Properties Limited
This real estate firm has been growing in leaps and bounds over the years making its mark in the industry.
Whether you are looking for prime property in the capital city and its environs or you just want to trade your property smoothly without much hassle, this is the perfect realtor for you.
Its state-of-the-art systems ensure that customers enjoy quality and efficient services.
14. Crystal Valuers Limited
Despite having command posts in major cities including Nairobi, Kisumu, Thika and Mombasa, it has customers countrywide.
It specializes in professional and quality real estate services such as property lettings and selling, management, consultancy and valuations.
15. Dinara Developers
Its consistency in offering quality real estate services to developers and managers has seen it emerge among the best real estate firms in the country.
It provides quality and timely real estate solutions to its vast client base consisting of property renters, sellers and buyers.
The company is located in Woodvale Groove, Westlands in Nairobi.
16. Azizi Realtors
With its team of professional property consultants, this company is famed for its quick sales of property projects.
If you are searching for prime properties within Nairobi and elsewhere in the country, this realtor will have you sorted out.
They pride themselves on sourcing tenants for rental houses and apartments in record as well as ensuring smooth management for property owners.
It is located in Green Shopping Center, next to Chandarana Supermarket, along James Gichuru Road.
17. Ark Consultancy Limited
This company has endeared itself to its clients through its vibrant and professional real estate consultancy services.
It has stood out among its peers through its top of the range services tailor made for individuals, public and private agencies looking to let or sell property.
It is located on Nas Apartments behind the Middle East Bank along Jakaya Kikwete Road.
18. Vaal Property
If you are searching for posh, high-end residences in Nairobi's prime, leafy suburbs, then this is the perfect firm for you.
It boasts of one-of-a-kind real estate services that enable its customers to acquire luxurious properties such as modern villas among the elite in the country.
It is located in Keystone Park, Riverside Drive in Nairobi.
19. Hayer One
The firm offers a variety of multi-national, top of the range property development services.
With its competent, highly experienced staff nurtured by its knowledgeable founders, it endeavors to live up to its strong mantra: the quickest way to succeed is to help others succeed.
20. Pam Gold Properties Kenya
It is located in Karen Hub, Nairobi along Dagoretti Road.
Among services offered by the firm include property management, selling commercial and residential properties among others.
Despite originating from South Africa, it has emerged to be among the most sought after real estate agencies in Kenya.
Its modus operandi of constantly analyzing, observing and assessing the market in order to develop customized services which match clients' specifications has endeared it to many investors.
Conclusion
This list has just captured some of the best real estate agencies in the country which are the perfect solution for you if you are searching for any services to do with properties.
It suffices to say it is not exhaustive as there are several other firms that specialize in various real estate services suitable to different clients across the country.
That said, the significant role played by real estate firms in assisting people and businesses access ideal investments opportunities hassle free and without losing their hard earned cash to fraudsters, cannot be overemphasized enough.
The firms offer customized services suitable to their clients' needs, preference and financial capability.