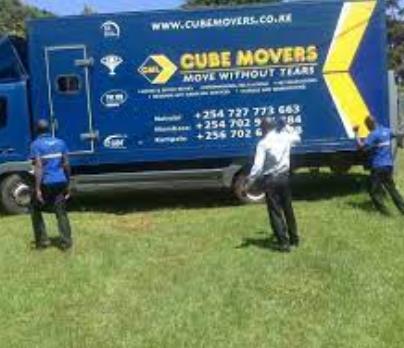 Be it moving houses or offices, the process of relocation can be such a harrowing experience in terms of cost, damages, time wastage, theft and several other inconveniences which can leave one emotionally drained if not properly handled.
But with the right professionals, it can be the most seamless, exciting task that one would look forward to.
It goes without saying then that relocation requires careful consideration as well as meticulous planning to ensure that all your belongings arrive at the new destination while intact.
In this regard, the need for choosing a reliable and competent mover should be the first and foremost step if you are considering moving and can never be overemphasized.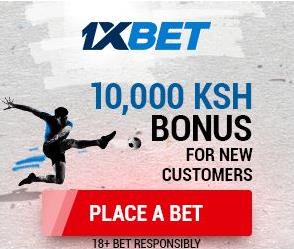 Pricing
It goes without saying that moving will cost you so you must as well set aside a budget to facilitate your moving process which can be quite costly without careful planning.
Generally, professional movers in Kenya charge from a minimum of Ksh12,000 to a maximum of Ksh25,000 for a localized move within the same city.
The charges are inclusive of packaging materials, packing services, transport, unpacking services, and staff.
Other factors may also affect the pricing of relocation services for instance the scale of your moving.
Relocating from a 3 bedroomed house will cost you more than moving out of a one bedroomed house.
The cost of moving houses in Nairobi typically ranges from Ksh10, 000 up to Ksh50 000 while office moves can go up to Ksh 12,000.
Relocation services within Nairobi using professional movers are charged as follows:
1 bedroomed house – Ksh13,000
2 bedroomed house – Ksh16,000
3 bedroomed house – Ksh21,000
Ksh.13, 000 for a 1-bedroom house
Ksh.16, 000 for a 2-bedroom house
Ksh. 21, 000 for a 3-bedroom house
Up to Ksh40,000 for a 4 bedroomed house.
That said, the pricing may also vary depending on a number of factors key among them being:
· Size of the items you intend to move
· Distance to the new location
· The type of firm you intend to contract for the job
· Nature of the move
· Location in the building for instance is it ground floor or 7th floor
If you are considering moving you can now rest easy as we have compiled a list of the best top movers in Nairobi.
1. Cube Movers Limited, Move without Tears
This company is among the pioneers of the moving industry in the country and it has been offering excellent and reliable relocation services to its clients for at least 15 years.
It prides itself in having a user-friendly quotation form which is offered free of charge to its customers as well as a fast loading website.
It guarantees competent, trustable, and reliable services be it for residential or commercial relocation.
What is more, it offers pocket friendly services at a cost of Ksh10,000 from Nairobi to Mombasa.
2. Armstrong Movers
Founded in 2008, the firm specializes in offering competitive and comprehensive logistics and relocation services to households and businesses.
If you are considering relocating within Nairobi, various counties within Kenya or even across the border to neighboring countries in Tanzania or Uganda, this is the ideal mover for you.
It is based in Nairobi and guarantees a seamless moving experience to its clients.
3. Luxury Movers and packers
It is a family owned moving company based in Nairobi.
It boasts of upholding high quality standards ingrained in the family culture which ensures its customers enjoy top of the range services.
In addition, it offers pocket friendly prices ranging from Sh15,000 depending on customers specifications.
4. Access Movers Kenya
If you are considering relocating locally within Nairobi or elsewhere in Kenya, then this is the perfect mover for you.
The company is located in the capital city and it boasts of safety focused moving services which are aimed at making your experience as effortless as possible.
From packing boxes to mattresses the mover provides everything needed to ensure that your luggage reaches its new destination in one piece.
Its charges range from a minimum of Ksh10,000 up to Ksh50,000 depending on distance and area of relocation.
5. Senior Movers Kenya
It is one of the top moving services providers in Nairobi.
It specializes in quality, efficient and reliable moving services tailored to satisfy customers' needs and preference be it for office or residential moving.
The mover prides itself in a team of competent, professional staff skilled in TV mounting, installing hot showers, fitting chandeliers, wallpapers among others.
Its quotation ranges from a minimum of Sh10,000 depending on the agreement with the client.
6. Sunlink Movers Kenya
It has endeared itself to people in Nairobi through its timely, professional, efficient and affordable relocation services.
From hassle free storage, warehousing, household to commercial moving services, this is your one stop shop.
7. Nellions Movings and Relocations
Whether you are planning to relocate locally or internationally, this is the perfect mover for you.
The company guarantees professional, hassle free and credible moving services which are sure to give their clients peace of mind during the entire process.
8. Prestige Movers. Move Without Stress
It specializes in offering excellent, professional relocation services not only within Nairobi but also worldwide.
It boasts of an experienced team of experts who provide topnotch services customized to match every client's needs.
9. Cadin Movers Kenya, Relocations and Storage
The firm specializes in offering pocket friendly, courteous and timely relocation services in Nairobi.
Quality is its key anchor considering it relies majorly on word of mouth and referrals from its clients to advertise its services.
10. Eagle Movers Kenya
Having been in operation for over 20 years in this industry, this is a mover you can bank on for efficient, reliable and professional relocation services.
It is an acclaimed moving firm based in Nairobi that endeavors to offer a smooth moving experience to its customers.
11. Absolute Movers Kenya
It prides itself in offering dedicated house and office moving and packing services in Nairobi.
With its team of highly skilled, professional staff, the mover offers an array of relocation services which include international removal solutions, self-storage, TV mounting, DSTV installations among others.
12. Taylor Movers
This company offers relocation services not only in Nairobi but also worldwide.
It specializes in offering excellent, professional and customized moving solutions ranging from warehousing, transportation, logistics services, expatriate mobility services to mention but a few.
13. Space Move Kenya
It offers an array of topnotch moving services including: office moving, house moving, residential moving, warehousing, storage, international moving, packaging and crating.
Through its quality and timely moving solutions, the company has greatly endeared itself to customers considering relocating to Nairobi.
14. Alpha Movers in Kenya. Move with Ease
With its dedicated team of well trained professional movers, the company strives to maintain high standards through quality, reliable and efficient services to its customers.
They go out of their way to offer advice and walk with their clients from the beginning to the end of the moving process.
What is more, the firm offers straightforward, competitive rates to its customers with no hidden charges therefore safeguarding their clients from unpleasant, last minute inconveniences.
15. Ahadi Movers
It is an acclaimed relocation services provider not only in Nairobi but the East Africa at large.
The firm offers an array of customized commercial and household moving services to suit client's specifications and needs.
It prides itself in having a crew of professionals, affordable rates and robust equipment which provides enhanced customer experience.
Its prices range between Ksh15,000 to Ksh 30,000 for a distance of 25 kilometers.
16. Quasar Movers
This company has been operating in the moving industry since 2014.
It specializes in offering customized and comprehensive relocation and packing services to its client base.
It prides itself in offering the most affordable moving services in Nairobi through its team of experienced, professional experts.
17. Rhino Prompt Movers Kenya
It specializes in offering a wide range of household and office moving services in Kenya and the world at large.
With its team of highly skilled, professional experts, the firm offers international moving solutions, dedicated moving and packing services, pest control, cleaning and storage services among others.
It is strategically located in Nairobi which makes it easily accessible to its customers inside Kenya and other nations.
18. Keja Movers
This firm offers quality, reliable and professional household and office relocation services.
Its products are competitively priced within a distance of 25 kilometers ranging from Ksh 15,190 for one-bedroom, Ksh23,296 for a 2 bedroomed house and Ksh30, 989 for a 3 bedroomed house.
19. Packers and Movers
It specializes in a variety of services including storage, relocation and shifting.
It has established itself as one of the most sought after mover through its top of the range services anchored on reliability, honesty, proficiency and maximum customer satisfaction.
20. Familia Movers
Just as its name insinuates, this is a family-owned and operated firm with more than three years experience in the moving industry.
It offers a wide range relocation services to both residential and commercial clients including packing, moving and delivery in major cities within Kenya and the world at large.
The company guarantees a seamless moving process by packing, loading, transporting and unloading luggage in its new destination.
Conclusion
Of course there is always the option of moving houses by yourself one would argue.
However, if you are in a position to hire a professional mover, it is highly recommended to do so, unless you live in a small house with countable items and you are moving just next door.
The peace of mind and convenience that comes with it is incredible especially if you live in a big house with several items.
Before settling for a specific mover, research is of paramount importance which can never be overemphasized enough.
Look for referrals from friends and colleagues and in the current world of social media and digitization, that should be quite a simple task.
This will safeguard you from unpleasant surprises such as fraudsters and amateurs masquerading as professional movers only to end up wasting your time, damaging your property or disappearing with it altogether.