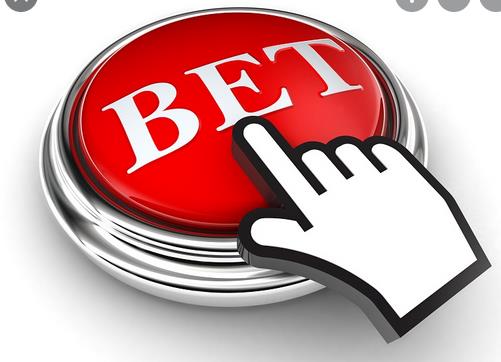 There are over 30 betting sites in Kenya where most of them are owned by foreign companies. Below we list all the betting companies existing in Kenya in 2022:
Sportpesa
Sportpesa is one of the leading betting sites in Kenya.The company has been in existence for more than 12 years.It offers Kenyans opportunities to make money through football matches, casino and jackpots.Sportpesa boast of more than 10 million customers.
Sportpesa jackpots are the most popular products offered by the company.Every week,the jackpots are posted on their website and a number of Kenyans bet for them.
On weekly basis,at least 4000 Kenyans win bonuses from the company.
If you wish to get bonuses, the best thing to do is to subscribe and get weekly predictions from us.We send a total of 4 well analyzed versions to each subscriber. To subscribe for the tips,you pay Ksh1,000 per month or Ksh 500 for two weeks as follows:
Go to MPESA
Select Lipa na MPESA
Select Buy Goods and Services
Enter MPESA Till number (705909)
Enter amount (Ksh1000, Ksh500)
Enter MPESA Pin and send
We will be sending the tips via SMS.
22BET
22Bet Company was founded in 2017, and it has its headquarters in Cyprus. Marikitt Holdings Ltd Casinos own the Company. It offers gambling services to Canada, India, Nigeria, Kenya, and the U.K. Kenya attracts numerous betting sites due to the increased number of sports fanatics. The products offered by 22Bet are Live Casino, Casino, and sports betting. The Company has promised Kenyan customers premium betting odd selections to attract more gamblers. 22Bet Company is fast growing its operations in Kenya as it offers new gamblers bonuses.The company offers 100% welcome bonus for new customers.To register and get the bonus,click on this link and visit their website. Also, the Company allows customers in Kenya to make payments via M-Pesa or airtel to enhance gamblers' convenience. The Airtel and M-Pesa Pay bill number is 895599For one to achieve the bonus, you must deposit at least Ksh. 100. The minimum deposit for users is Ksh. 112, and there are no transaction costs. After winning a bet, one can withdraw money by clicking the 'withdraw' tab on the Website. The least amount that a gambler can withdraw from the 22Bet Website is Ksh. 225 while the highest amount is Ksh 150,000. There is no commission for users who bet, and the transaction process after winning a bet takes 15 minutes. The Safaricom pay bill where gamblers can make deposits and bet is 895599. For users who may experience challenges with the betting site, you can contact (+254) 701895544 or 712895599. The betting site offers customers support ranging from live chats, technical support, payment support and private policy officer. Gamblers experience challenges with the deposit feature since they dial wrong pay bill numbers or the deposit amount lower than Ksh 100. The 22Bet has software for sports gamblers who wish to cash out their money to avoid losing it. The feature is gaining gambling environment concentration as it is a measure to prevent a user's from running the risk of losing vast amounts of money. The challenge of the 22BET Company website is that it endangers customers as its interface could be sharper. The Company is old, and it has delayed updating its gambling software. The move has seen increased complaints about customers who seek cash-out features.
Betway
Another good betting company in Kenya is Betway which has over 1 million clients.It offers new members up to Ksh5,000 welcome bonus.To register and get a bonus,follow this link
Betway was founded in 2006, and it has its headquarters in South Africa, the UK, and Malta. The Company is owned by Betway Limited, which has acquired an international license for betting operations, increasing their market participation. For instance, New Zealand, Canada, India, and African countries have embraced Betway gambling sites. Gamblers enjoy betting on virtual sports, Free Bet Club, live betting, online poker, online Casino, and sports betting on the Website. The betting company has been in operation in Kenya for a short period, and it has received numerous customers. The government has acknowledged its services in sponsoring local football clubs in Kenya. Betway is the official sponsor of Brighton, Norwich City, Leicester City, and Westham United, which are in the premier league; The sponsorship has improved the public trust in the website services. As much as the Company operates in numerous countries, it has employed experts who analyze local games and provide reasonable odds for gamblers to choose from. Also, the users get to enjoy bonuses from their native currency, thereby creating equity in gambling. The Airtel and M-Pesa pay bill numbers for Betway are 880185. The minimum amount one can stake in the Website is Ksh 10, while the maximum amount is Ksh 30,000. The minimum amount to withdraw in Betway is Ksh 50, while the maximum amount is Ksh 70,000. This is uniform for the mobile networks to avoid confusion for the gamblers. The Company has well-structured customer support services for gamblers. For instance, gamblers are provided with live chat and email access [email protected] Users can access the Company's services through Twitter and Facebook platforms. Gamblers can also call the company support service providers at +254 205142400. Betway provides WhatsApp users with the phone number +254 77 714 2400 to facilitate communication and payment for odds won. Betway application has an attractive feature that enables users to design odds and make bets. Also, the Website provides users with the option to cash out on sports bets. The Company has deployed software that operates efficiently to create a trustable environment for gamblers.
Betwinner
Betwinner offers up to Ksh15,000 welcome bonus to new clients. The company's odds are extremely high and withdrawals are free.To get the bonus,click here to register
Betwinners company was founded in 2018, and it has its headquarters in Limassol, Cyprus. It started its operations in Kenya in 2019. Betwinners serves a variety of customers in the market as it offers security while playing on the Website, and also it has an attractive branding. Markit Holdings Ltd owns the Company, and it provides a variety of products to gamblers. For instance, users enjoy lottery, bingo, poker, live Casino, Casino, live betting and sports betting. Gamblers enjoy a wide range of odds to choose from, boosting earnings in the market. The Betwinner application is simple and easy to operate for new users. There are numerous bonuses and promos for the new application users, a move that has increased the Company's market concentration. The Company provides customer support services in a 24/7 live chat, building trust among the gamblers. Also, the Website offers jackpot money where users get to bet on numerous games, and the winner receives a huge payment in return. The minimum amount that customers get to deposit is Ksh 100. The amount also applies to new users, with the difference arising in bonuses and promos. The more one gets to deposit as a new user, the more the bonus. New users are encouraged to deposit up to a maximum of Ksh 15,000 to increase their bonuses. The minimum amount that a gambler can withdraw from the Website is Ksh 225, while the maximum amount one can withdraw is Ksh 140,000. Customers can only make payments with M-Pesa, unlike Betway, which uses Airtel payments. The pay bill for making deposits via M-Pesa is 998989. Gamblers enjoy the cash-out feature to prevent losing stake money and generate cash for other bets. The Betwinners app's challenge is that it feels clunky at times. The Company takes a lengthy withdrawal time for the customers, which creates trust issues.
MelBet
MelBet has its headquarters in Nigeria and Cyprus. MelBet is owned by Tutkia Ltd. The Company was founded in 2012 and began its operations in Kenya in 2020. The gambling company has gained numerous customers, which is attributed to its 200% bonus to gamblers. There are wider scopes for the odds that experts analyze, which increases the winning possibility of clients. MelBet only accepts M-Pesa deposits using pay bill number 5151511. The least amount a gambler can deposit on the MelBet website is Ksh 100, while the highest amount that users can deposit is Ksh 20,000. The least amount that gamblers can withdraw from the Website is Ksh 100, while the highest amount customers can withdraw is unlimited. The Website offers customers cash-out features to reduce the amount of money risked. The move encourages trust and flexibility in betting. MelBet has 24/7 customer support services to handle customers' log-in, sign-up, and cash-out challenges. The Company values customers who are the primary source of earning apart from investments. It takes 15 minutes for a customer to receive a withdrawal amount. The time can also vary depending on the payment method, and thus, a customer should practice patience when waiting for withdrawal money. The disadvantage of operating the Website is that it is unattractive while functional. For gamblers who value presentability, MelBet is not the site to go for. Customers experience poor live streaming of matches and no convenient FAQs page.
Betika
Betika began its operations in the country in 2016. This has seen the Company gaining popularity in the country. The Company operates with a licensed Kenya contract, and it restricts betting of users below 18 years. Shop and Delivery Limited Company owns Betika, and its headquarter is in Nairobi, Kenya. The Company provides users with products such as several bonuses and weekly jackpots. Customers can access the Betika website via Android and iOS devices. Gamblers can also access the Betika application in Playstore and Appstore. For the gamblers experiencing network challenges, the Company has provided the Betika lite version. The majority of the Kenyan population uses the Betika mobile phone to bet and track matches. The minimum amount that customers bet on the site is Ksh 1, while the maximum amount that a customer can stake is Ksh 500,000. The Company provides new users with a bonus that depends on the amount deposited. Gamblers who refer new users get to enjoy referral bonuses. The Website has a cash-out feature. Customers are also provided with an option to cancel a bet before the game starts. Betika website offers numerous products such as Shikika Bet, live matches, sports games and the popular Betika League. The minimum amount that a gambler can withdraw in a day is Ksh 50, while the maximum amount one can withdraw is Ksh 50,000. The M-Pesa paybill number for Betika is 290290. The number is accessible to master, which creates a trustable environment for customers accessing the Company's Website. The challenge of Betika is that the procedure of withdrawal is complicated via SMS. This leads to customers spending massive data accessing the withdrawal column on the site. The site discriminates against Airtel users who desire to gamble on the Website.
We offer weekly predictions for Betika Midweek and Grand jackpots.Our tips must win at least ones a month.To subscribe for them,you pay Ksh1010 per month or Ksh 505 for two weeks as follows:
• Go to MPESA
• Select Lipa na MPESA
• Select Buy Goods and Services
• Enter MPESA Till number (705909)
• Enter amount (Ksh1010, Ksh505)
• Enter MPESA Pin and send
Odibet
Odibet company was established in 2018, and since then, they have focused on celebrity advertisement to increase its customers. For instance, Felix Odiwour, popularly known as Jalango, has been at the forefront of advertising the Company's products. Also, the Company is owned by Kareco Holdings Limited, with its headquarters in Nairobi, Kenya. Odibet's revenue ranges from $10 million to $49 million. Customers can deposit their amount on the Odibet website through the M-Pesa pay bill is 290680. M-Pesa provides fast and reliable services to Odibet customers. The Company gained popularity with the collapse of Sportpesa. The government placed stringent taxation measures that saw several gambling companies opting out of the Kenyan market during that time. Odibet took the opportunity to operate during the challenging economic period and currently ranks among the top betting sites. The Company complies with the constitutional directive on gambling, ensuring smooth operations. Odibet, through management, has come up with a mobile application that has a downloading space of 2.2MB. The space capacity is essential for mobile phone storage, which experiences challenges in downloading larger files. Customers get easy access to the Website and place bets in the order of convenience. There is an increased upgrade of the application such as bet slip sharing tips, virtual football league betting, light and dark mode, and fast streaming services. Gamblers also enjoy the notification features that indicate match scores and available matches to place a bet. The gamblers experience the challenge of mobile data in accessing betting sites. Odibet is outstanding since players can now access the Website without bundles and make a bet.
The minimum stake that customers can make is Ksh 1. The amount favors small earners and individuals who desire to participate in multiple bets. The highest stake that customers can make is Ksh 50,000. Odibet has a welcoming bonus of Ksh 30, and this expires 7 days after it is issued. Therefore, users should use the amount to bet and realize benefits. The minimum amount that a gambler can withdraw from the site is Ksh 100, while the maximum amount for withdrawal is Ksh 1,000,000.
SportyBet
SportyBet was founded in 2013, and it has its headquarters in Nairobi, Kenya. SportyBet LTD owns the Company. The products offered by SportyBet include beach volleyball, table tennis, cricket, Ice Hockey, Handball, basketball, volleyball, cricket, badminton, rugby, and football. The Company has generated an application accessible through Android and iOS devices. Players having smartphones can download the SportyBet application, which has a storage space of 6 MB. The minimum amount that a player can stake is Ksh 1, while the maximum amount is Ksh 500,000. New players enjoy a 300% benefit on their initial deposit. Players also benefit from Rafiki Gift by referring friends to the site. The minimum amount that a player can withdraw is Ksh 50, while the maximum amount that a player can withdraw is Ksh 70,000.
Bet254
Bet254 offers daily and weekly jackpots,it also provides football matches on daily basis.The company's most expensive jackpot is Ksh24.5 million and it's provided every weekend.
Betpawa
Betpawa is another betting company with a significant number of gamblers.Kenyans love it because their jackpots are economical.The stake amount for the jackpot is Ksh5.
Ligibet
Ligibet specializes in offering jackpots.The company provides daily and hourly jackpots.The jackpot amount ranges from Ksh5,000 to Ksh11.5 million.
Melbet
Melbet offers competitive odds to its clients.The company operates just like 22Bet .Though it's not one of the oldest betting companies in Kenya,it has attracted a significant number of clients.
Mozzartbet
MozzartBet offers daily and weekly jackpots plus football matches.Their daily jackpot cash prize is Ksh 20 million while the Super Grand Jackpot amount is Ksh200 million.Mozzart is one of the most popular betting sites in Kenya.
Betlion
Another betting site with huge customer base is Betlion which is owned by politicians.The site offers daily and weekly jackpots.Their Goliath jackpot is the most expensive jackpot in Kenya with a cash prize of Ksh 350 million.