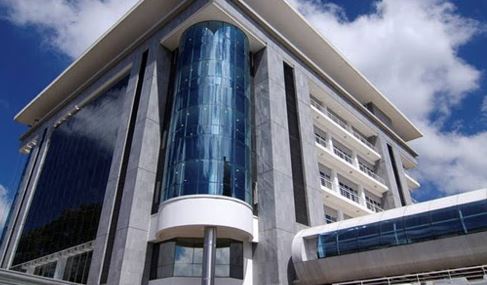 Here are the names and academic profiles of Safaricom Senior Managers 2022
Peter Ndegwa
Peter is the CEO of Safaricom PLC, a leading communications company in Africa. Safaricom is also the pioneer of M-PESA, the world's most developed payment system.
Peter joined Safaricom on April 1st, 2020. He is an experienced Board level leader with a wealth of experience in General Management, Commercial and Business Strategy, Sales and Finance Operations, having spent over 25 years in various roles within the Financial Services and Fast-Moving Consumer Goods (FMCG) sectors in Africa and Europe.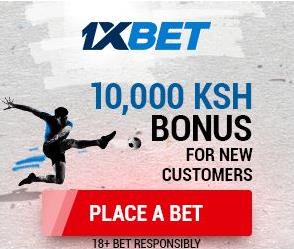 He holds an MBA from the London Business School and a Bachelor's degree in Economics from the University of Nairobi. He is also a Certified Public Accountant and a member of the Institute of Certified Public Accountants of Kenya (ICPAK).
In his most recent role, Peter was responsible for Diageo PLC operations in 50 countries in Western and Eastern Europe, Russia, the Middle East, and North Africa regions. Previously, he served as CEO in Guinness Nigeria PLC and Guinness Ghana Breweries PLC, transforming the two operations to deliver double-digit growth by investing in people, introducing new brands, and re-organizing the businesses.
As a Chief Executive in several markets within the Diageo Group, Peter demonstrated the ability to transform businesses and organizations to deliver superior results. He has a real passion for delivering value to customers (with his principle of customer first), investing in talent, and getting things done.
Peter served for eight years across a range of senior Executive Director roles at East Africa Breweries Limited (a Diageo subsidiary) based in Nairobi. Serving as the Group Chief Finance Officer (CFO), Group Strategy Director, Sales Director, and as an Executive Director on the EABL Board, he was part of the team that saw the EABL business more than doubled in value – and winning the coveted Most Respected Business Award in East Africa for five years in a row.
Peter is credited with the development of an affordable-beer strategy for EABL resulting in the production of new brands such as Senator beer which became one of the most successful innovations by Diageo. He started his career at PwC, the global consulting firm, where he worked for 11 years. Peter draws his inspiration, in particular from his early upbringing laying the foundations for his strong value set, from his teachers and the legendary Dr Geoffrey Griffin – the late founder of Starehe Boys Centre- his alma mater, and his parents.
Sylvia Mulinge
Sylvia is currently the Chief Consumer Business Officer responsible for Mobile Data, Mobile Voice, Fixed Data and Digital Services. She is also in charge of Consumer Value Management, Brand Marketing & Communications and Brand Experience.
Sylvia Mulinge was previously the Chief Customer Officer, responsible for leading Safaricom's obsession on Customer Experience as a key differentiator of its overall company strategy. She was in charge of Consumer Business, Brand Marketing, Brand Experience, Digital Transformation, Sales & Distribution, Operations and Commercial Planning & Pricing.
She joined Safaricom in February 2006 from Unilever and rose from the role of Prepay Product manager to Head of Retail, Director of Enterprise Business before transitioning to manage the Consumer Business as Director of Consumer Business, a role she held for 3 years before transitioning to her current role as Chief Customer Officer. She has held various leadership roles for the last 8 years.
Sylvia is an accredited executive coach and a Bachelor of Science degree alumni from the University of Nairobi where she graduated with the highest distinction of First Class Honors.
A mentor and a leader in both her private and professional life, Sylvia is the recipient of several awards, which include her appointment to the Presidential Award Scheme, being named one of Kenya's Top 40 under 40 Women for three consecutive years and a Young Global Leader (YGL) award recipient in 2015. She also sits on a number of Local Boards and is a Vice Chair of the UN Women Unstereotype Alliance.
Dilip Pal
Dilip, who joined Safaricom as the Chief Finance Officer in November 2020, has more than 29 years of experience in Finance, spanning various industries including Telecoms, Financial Services and Fast-Moving Consumer Goods (FMCG) and Engineering in international and multi-cultural environments. Dilip has a proven track record of building competent teams, improving performance, business turnaround, simplification, and digitization.
His Division is responsible for the overall financial planning, management, and oversight of the organization.
Previously, he was the CFO with DTAC Thailand, a part of the Telenor Group, since 2017. Prior DTAC he was the CFO of Grameenphone Bangladesh, a role that he held for three years. Before Grameenphone, Dilip held various finance roles in Vodafone India in Mumbai, rising to the role of EVP Finance. He has also held senior finance roles in other organizations, namely Hutchinson Essar, Hindustan Coca Cola Beverages and Tata Tinplate.
Dilip has held Board positions in various institutions including Carousell, Singapore (leading online classified company of South Asia), Tele Assets, Thailand (DTAC subsidiary), Accenture Bangladesh (joint venture of Accenture and Telenor) Indus Tower (JV with Bharti Airtel and Idea) and Vodafone Essar Spacetel Ltd (Vodafone India subsidiary).
Dilip has a Master's in Commerce from Calcutta University and a Bachelor of Commerce from Goennka College of Commerce. He is a Chartered accountant from Institute of Chartered Accountants of India and a Cost Accountant from Institute of Cost and Works Accountants of India.
Dilip is married with one daughter.
Stephen Chege
Stephen, the Chief Corporate Affairs Officer, has a deep background in Regulatory and Legal affairs. He is responsible for the Corporate Affairs Division, that provides strategic support functions to Safaricom's operations. Such as the Regulatory and Public Policy, Legal and Secretarial Services; Corporate Communications; Corporate Responsibility (incorporating the Safaricom and M-PESA Foundations and Sustainability Reporting); as well as the International Carriers & Roaming functions.
Stephen has a wealth of telecommunications professional experience spanning over 17 years in various organisations, including Vodafone Group UK. He joined Safaricom in 2006 as an In-House Counsel and would later rise to become the Senior Manager, Public Policy & Market Regulation until 2011 when he was appointed Head of Regulatory and Public Policy. In 2015, he became the Director, Corporate Affairs, a role that has since changed the title to currently, Chief Corporate affairs Officer.
The advocate of the High Court of Kenya holds a Masters in Law (LL.M) in International Trade and Investment Law and a Bachelor of Laws Degree (LL.B) both from the University of Nairobi. Stephen is a Certified Public Secretary and a Trustee of the Safaricom Foundation, where he is passionate about providing young, disadvantaged children access to education.
Joseph Ogutu
Joseph Ogutu is responsible for Special Projects including the Foundations. He also took up an interim role of leading the Business Development and Strategy team since January 2021. Joseph joined Safaricom as Chief Corporate Affairs Officer in May 2005 from Telkom Kenya where he was the principal assistant to the Managing Director and Chief Strategy and Regulatory Officer. He then served as Chief Human Resource Officer from 2008 before taking on the role of Director Resources in the March 2011 company reorganization.

In October 2012, Mr. Ogutu was appointed as the Director, Strategy & innovation where he worked closely with the CEO in formulating strategic direction for the business and focusing on developing Safaricom's position as an industry leader in driving innovation in products and services. He currently also serves as the Chairman of Safaricom Foundation and sits in the board of TEAMS Limited.

Mr. Ogutu has had a dynamic career in the telecommunications industry spanning more than 25 years of which the last 12 have been at Executive Committee level. During this period, he was actively involved in the reform of the sector including the drafting of the Postal and Telecommunication Policy Paper that led to the restructuring of the defunct Kenya Posts and Telecommunications Corporation and subsequent establishment of CCK, Telkom Kenya and Postal Corporation of Kenya. He has also been involved in the establishment of the institutional framework for the Eastern Africa Submarine Cable System (Eassy).

Mr. Ogutu is a Kenyan citizen and a graduate of Economics from the University of Nairobi.
Sitoyo Lopokoiyit
Sitoyo Lopokoiyit is the Managing Director, M-PESA Africa and acting Chief Financial Services Officer at Safaricom.
He joined Safaricom PLC on 1st April 2018, having previously served as M-Commerce Director at Vodacom Tanzania PLC Ltd from October 2015. As the Chief Financial Services Officer, he is responsible for growing M-PESA to a fully-fledged financial platform. He is in charge of New Business Ventures, Product Management & Development for both Consumer and Enterprise.
During his time at Vodacom, he oversaw the delivery of several transformative products and services; led the turnaround strategy and execution for M-PESA which has resulted in an accelerated growth of M-PESA in Tanzania. Some of the initiatives he led include; delivery of G2 platform, M-PESA APP, interoperable transactions for both peer to peer transfers and merchant payments, Business to Business payments, M-PESA CVM and Merchant Payments.
Prior to joining Vodacom Tanzania PLC, he was the Head M-PESA Strategy and Business Development at Safaricom.
Sitoyo has over 10 years' senior managerial experience from different fields; oil & Gas (Chevron and Total Kenya Ltd) and in the Retail industry with Uchumi supermarkets in Kenya. He has worked extensively in the East Africa Region as well as in Mauritius and Reunion.
Sitoyo holds a Bachelor of Commerce (Hons) degree in marketing from the University of Nairobi (2000) and an MSc in Information Technology Management and Organizational Change from Lancaster University in UK
Paul Kasimu
Paul Kasimu, the Chief Human Resources Officer, is a passionate HR professional and an accredited Executive Coach. He has expertise in implementing HR strategy, leadership and talent development, and employer branding. Paul has experience across Africa and the UK in the public sector, financial, airline, FMCG, and telecoms sectors.
He is responsible for talent and organizational effectiveness. Paul oversees Talent Acquisition & Capability, Corporate Centres, Essential Services & Facilities, Health, Safety & Wellness and responsible for driving the Corporate Culture.
Paul joined Safaricom in July 2017 from the East African Breweries where he was the Group HR Director, a role he held since May 2011. He held similar roles, for a combined 9 years, at Kenya Airways and Barclays Bank.
Paul was the Chairman of the Institute of Human Resource Management in Kenya for 7 years (2008 to 2015) and led in the enactment of the 2012 Human Resources Professionals Act. Some of his accolade includes being named the Manager of the Year at the Company of the Year Awards (COYA) in Kenya (2008).
He holds a first degree in Economics and Sociology (University of Nairobi) and a Master of Science in Management and Organizational Development (USIU-Africa). He is a past Chairman of the Institute of Human Resource Management, Kenya; Vice-Chair of Amref-Kenya Board; and member of the United States University – Africa (USIU-A) University Council.
Nicholas Mulila
Nicholas Mulila is the Chief Corporate Security Officer at Safaricom PLC responsible for the Business Risk Management Strategy, Cyber Security Management, Revenue Assurance, AML/CTF Program, Insurance, Ethics & Compliance and Physical Security.
He joined Safaricom in 2001 as a Senior Management Accountant in the Finance Division and has risen steadily through the ranks to serve the company in various capacities including Principal Business Planning & Forecasting Accountant, Head of Corporate Strategy, Head of Commercial Planning & Pricing, Executive Business Analyst, Director Risk Management and is currently Chief Corporate Security Officer.
Nicholas has 20 years' experience in Strategy Formulation and Execution, Financial Management, Business Analysis, Risk Management and Corporate Governance.
Prior to joining Safaricom, Nicholas had worked for General Motors (EA) and Eastern Produce (K) Ltd., where he held various positions in Finance.
Mr. Mulila holds a Master of Business Administration Degree in Strategy and a Bachelor of Commerce Degree (Accounting Option) from the University of Nairobi. He is a Professional Accountant and Company Secretary, a member of the Institute of Certified Public Accountants of Kenya (ICPAK) as well as the Institute of Certified Secretaries of Kenya (ICSK), member of the American Society for Industrial Security International (ASIS) and a member of the Institute of Directors (Kenya). He is married with two children.
Morten Bangsgaard
Morten, the Chief Technology Information Officer, has over 26 years of experience in various roles in the telecommunications industry. He will head the newly created Technology and Information organisation.
He joined Safaricom in January 2021 from Maxis, Malaysia—the country's largest mobile operator—where he worked for six years (2014-2020). At Maxis as the CTIO, Morten was responsible for the development and operations of the Maxis telecommunications and IT networks. He was instrumental in planning and leading large IT transformation projects, the building of enterprise fibre network, cybersecurity and cloud and network digitalisation.
Before Maxis, Morten was at TDC Denmark—a Danish telecommunications company—for a decade where he was responsible for planning, designing and building mobile, fixed and coax networks. He joined TDC in 2004 as a Strategy Consultant and Head of Market Support. While at TDC, Morten became the Vice President Head of Network Development and Strategy in 2007; he would later be appointed Executive VP and CIO in 2008, VP Technology & IT in 2013 and Senior VP Network Planning and Build, a role he held until he joined Maxis in 2014. Before working at TDC in 2004, Morten held several roles at Ericsson Denmark, Sweden and the UK for 10 years.
Morten is a Danish citizen and holds a Master's in Economics and Mathematics from Aarhus University, Denmark. He is married with two sons. Morten has a good sense of humour, is a tennis player and an aspiring chef.
Kris Senanu
Kris joined Safaricom on 21st June 2021 from Telkom Kenya where he was Managing Director Telkom Digital. He joined Telkom in 2016 as the Managing Director Enterprise Division before being promoted to Managing Director Telkom Digital.
Prior to joining Telkom Kenya, Kris was at Access Kenya Group Limited, where he was Managing Director from 2008 to 2014 developing the Group's Internet business.
While at Access Kenya he was promoted to Deputy CEO in 2014, a role he held up to the time he left to join Telkom Kenya in 2016.
Prior to his MD role at Access Kenya Kris had accumulated years of experience in various Commercial Management, Sales and Marketing roles both in Access Kenya and Swift Global.
He has more than 20 years' experience in various roles in the telecommunications sector in Kenya.
Kris has a Bachelor of Science in International Business Administration from USIU-Africa and an MBA from Warwick University.
Nicholas Kamunyu
Nicholas is the Chief Channels Officer, responsible for sales and distribution as well as all customer care and retail centres. He is also responsible for market development, regional sales and operations, terminals and the management of our dealers and agents.


Nicholas was previously the Franchise Director at Coca Cola, Nigeria.


He has over 23 years' experience in finance and commercial roles across various local and international corporations. His career begun in the United Kingdom at Carluccio's, Searcy Tansley & Co. where he started in an accounting role before growing to the role of Financial Controller. He then transitioned to Medicsight Inc. where he held a similar role.
Nicholas then joined Coca Cola Beverages Africa (CCBA) where he was Finance Director in Uganda then Mozambique. In 2011, he was promoted to Sales and Marketing Director at CCBA Kenya, a role he held till May 2013. Upon leaving CCBA, he joined Carlsberg Kenya as the General Manager from 2013 to 2016, when he joined Sema Mobile. In 2018, he joined Coca Cola, Nigeria as Franchise Director.
Nicholas has a Diploma in Business Management, A.C.C.A, and a Master of Business Administration from the United Kingdom. He also has an Executive Development Certification from Stellenbosch, South Africa.