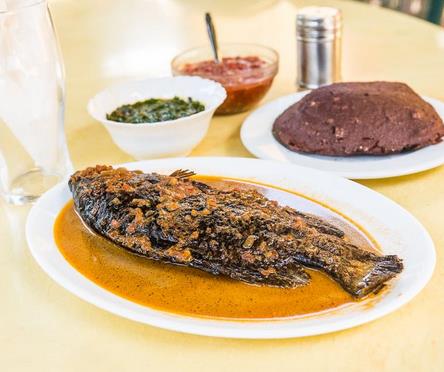 If you are looking for a pocket friendly joint in Nairobi City's Central Business District (CBD) to enjoy a decent meal be it breakfast, lunch or even dinner, you can never go wrong with a restaurant.
The bustling city under the sun has all kinds of food outlets located all over within and which suit each clientele spending power, taste and preferences.
Nothing beats finding the best dining experience at the most affordable price.
In this article, we shall list the top best restaurants that will offer you a wonderful treat without you having to break your bank.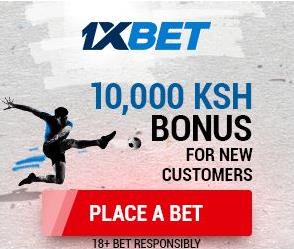 1. CJ's Restaurant
It is one of the finest restaurants in the capital city with a captivating ambience, tantalizing food, and incredible services.
It boasts of a spacious ambience with professional staff which makes it stand out among its competitors within Nairobi's CBD.
The restaurant is popular for its delicious fresh food at pocket friendly prices which has endeared it to most foodies.
It is located at the heart of Nairobi along Koinange Street.
2. Lord Delamere Terrace
It is named after the third Baron Delamere, one Hugh Chomondeley, who was among the first British settlers to land in Kenya.
This historic joint which was established in 1904 is still a stark reminder of the colonial era.
Apart from an array of topnotch liquor served in a captivating atmosphere, this luxurious spot in Nairobi offers a wide range of Asian and American delicacies ranging from ostrich fillets to regular steaks.
It is the go-to place if you are a sucker for sundowners while relishing the breathtaking sceneries of dawn.
3. K'Osewe Ranalo
This restaurant is popular for its African cuisine with unique indigenous tantalizing flavors.
Their signature dish comprising fish, ugali wimbi with traditional vegies accompaniments has endeared the restaurants among most African cuisine lovers.
Situated along Kimathi Street, the restaurant boasts of professional staff and great African dishes at affordable prices.
4. Kilimanjaro Jamia Restaurant
Situated along Kimathi Street, Nairobi, this restaurant is the ideal spot for sharing a nice meal with family or friends.
It has a pleasant ambience perfect for a quick lunch or even business meeting.
The restaurant offers a variety of sumptuous dishes and drinks which have endeared it to most people.
5. Al-Yusra
If you are a Swahili-cuisine -enthusiasts then this is the perfect restaurant for you.
Their mouthwatering, tasty flavors will leave you craving for more and it is one of the best Swahili restaurants within the capital city.
It is located along Banda Street, within the CBD.
6. Nick's Grill
Located along Koinange Street at Uniafric House at Koinange Lane, this is the go to place if you want to dine out as a family.
Whether it is breakfast, lunch or dinner, this restaurant will have you covered with delicious meals at cost friendly prices.
7. Kulan Café
It prides itself in a magnificent interior and exterior décor that leaves indelible memories on its patrons.
The restaurant is renowned for its topnotch customer service and sumptuous meals.
Their milkshakes and camel meat are on another level and you should definitely try them out.
Kulan Café is located on Jubilee Exchange Building, First floor, along Kaunda Street.
8. Roadhouse Grill
Surrounded by offices alongside Dennis Pritt Road, Kilimani, this joint is a darling among office workers.
It has three branches in Upper Hill, Hurlingham, and Karen.
Its sumptuous nyama choma coupled with soothing Rhumba music makes it an ideal joint for people to stop by for lunch or even a quick drink as they catch up after an exhausting day at work.
To secure a better parking slot, you better plan to be there early as the place usually fills up by 5:30.
They also provide Uber Eats if one prefers to order from inside.
9. Malindi Dishes
Situated along Gaborone Road, Luthuli Avenue, Malindi Dishes is famed for its delectable Swahili dishes especially their tantalizing biryani.
It has great sauce and spicy flavors which will definitely satisfy your taste buds.
Trattoria Restaurant
It is located at Kaunda and Wabera Street Junction.
This restaurant is one of the best for Pizza, Italian, Mediterranean and European cuisine.
It is also ideal for vegetarians.
10. Java House
This Java restaurant situated along Kimathi street is a wonderful choice for Mexican dishes.
It also offers great meals be it for breakfast or lunch and its captivating relaxing ambience makes it ideal for meeting with friends.
11. Collective Restaurant and Art Gallery
Their magnificent meals, excellent cocktails and top-of-the range professional staff make customers want to savor more of the incredible experience.
The restaurant provides a breathtaking atmosphere for enjoying sumptuous meals while listening to captivating instrumentals or soothing music.
If you are an art enthusiast, this is the perfect restaurant for you as it offers art gallery to allow you appreciate a wide variety of art
12. Sno-Cream
Its charming retro decor makes it the perfect spot to savor a soft, mouthwatering cone or banana serve with sprinkles.
This outlet is renowned for its perfect soft, delicious ice cream.
If you are a dessert and vegetarian food fanatic, you should definitely visit this restaurant located along Koinange Street.
13. Beirut Restaurant
Situated at the heart of the CBD Nairobi, opposite Jamia Mosque. Mezzanine floor, Beirut Restaurant specialises in Indo Arab & African Cuisine.
It offers a cool ambiance, cozy environment with delectable meals at pocket friendly price.
14. Kay Restaurant
If you are searching for a perfect place to enjoy a quick breakfast, Kay Restaurant will have you sorted.
The restaurant offers a wide variety of delicious African cuisine at pocket friendly prices.
It is located along Kenyatta Avenue.
15. Urban Burger CBD
Do not be fooled by its exterior appearance as its breathtaking ambience takes your breath away once you step in.
The restaurant has weekly offers for burgers on Mondays, Tuesdays and Thursdays.
Its spacious environment allows customers to choose where to wine and dine from, be it from the balcony or on the rooftop, whatever suits you.
16. Big Square 680
It is popular for its tantalizing pork and delicious milkshake.
The restaurant has a deluxe, well designed décor which provides a captivating atmosphere for customers as they enjoy sumptuous meals.
17. Azuri Restaurant
It is located along Moi Avenue and it is a perfect restaurant to catch up with family or friends while enjoying lunch or breakfast at affordable prices.
It is renowned for its mouthwatering masala garlic chips among other delicious African cuisine.
18. Mawimbi Seafood Restaurant
If you are a seafood fanatic, then this is the perfect restaurant for you.
It offers the best, mouthwatering seafood combo, octopus, panna cotta, pako king prawns, tempura lobster, seafood tagliolini, salmon Thai curry among others..
It is located along Harry Thuku Road and Kijabe Street.
19. Greenview Restaurant
It is famed for its delectable fish fingers with generous serving portions at pocket friendly prices.
20. Zanze Bar
It is ideal for Lingala music fanatics.
It provides a wonderful environment to enjoy your meal and your favorite cocktails at affordable prices.
Conclusion
The culinary industry in Nairobi City has been on an upward trajectory in recent years with new eateries, cafes, and bars sprouting at a fast rate. Being a metropolitan capital city, Nairobi incorporates diverse restaurant culture and dining experiences, be it simple food vibanda's, roadside food stalls to five-star dining establishments.
Based on ones' preferences and budget, one can always select the most ideal restaurant that will provide a wonderful culinary experience and a chance to savor different delicacies offered in various food outlets.