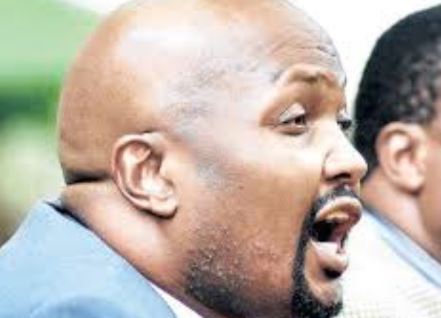 Political analysts confirm that Moses Kuria will finish at position 5 in Kiambu.The outspoken MP will fall with a thud in his bid to replace Dr Nyoro.
Let me analyze Kiambu Gubernatorial contest with this picture because it's very important…. Atleast at the tail end of this post.
There are five political figures going for Kiambu Gubernatorial seat seemingly supporting Sugoi.
William Kabogo
Moses Kuria
Stephen Ndichu
Wainaina Wa Jungle
Kimani Wamatangi
ELIMINATION.
Mr. Ruto will never support William Kabogo. Kabogo is on history condemning Mr. Ruto for rigging him out during the 2017 Jubilee nominations. Mr. Ruto does not forget nor forgive!
Mr. Ruto will not support Moses Kuria. Emkei is the reason that has forced Mr. Ruto to embarrass himself by embracing what he referred to as "tribal parties". CCK has been a thorn in the flesh of UDA-KU, as the gathirikari party tries unsuccessfully to establish itself in the Mountain. Mr. Ruto does not forget, nor forgive!
Stephen Ndichu belongs to a political era which is gone. He was popular during the Matiba and FORD Asili years as Juja MP in the 90s. Was it not for Uhuru Kenyatta who resuscitated his political career by endorsing him for Kiambu County Assembly Speaker, no one in the current generation of voters would know who Ndichu is. The old man has no political touch with the ground. He's living in a time warp politically!
Wainaina Wa Jungle made one unforgivable mistake against Mr. Ruto. Six months ago, he defected to UDA-KU and then defected from UDA immediately. The reason was the political Cónmanship that Mr. Ruto has been practising of going round, promising traders millions of handouts and then leaving the local politicians to pay them. Wainaina exposed Mr. Ruto as a political cónman when he jumped from UDA due to that reason. Wainaina made a mistake and went back to UDA. Mr. Ruto knows that he cannot jump out. Mr. Ruto does not forget nor forgive!
Kimani Wamatangi is quite, uncontroversial, unambitious and never fights corruption. He's your average politician from Kabete who'll keep quite as the community's interests are trampled upon by Sugoi. Mr. Ruto likes such people. Kimani Wamatangi will be UDA-KU's Kiambu Gubernatorial candidate.
Back to Wainaina Wa Jungle, even if he decides to go back to Thika Town to contest his MP's seat after Mr. Ruto cuts him to size in UDA nomination, it'll be too late because the UDA-KU Thika Town ticket is exclusively for Alice Nganga, who has a child with the Sugoi bedminton gladiator!
But, make no mistake, James Nyoro will retain his seat as Kiambu County C.E.O.