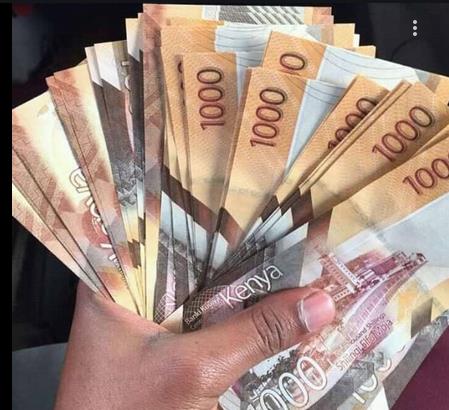 How do you invest your money in Kenya and become a millionaire? Investing is totally different to saving. When you invest, you expect some money on top of the principal amount. When you save, you expect to get your money back after sometime.
Many youths don't know the best ways to invest their money. Immediately they start earning money, they go spend it on girls, alcohol and unnecessary luxuries until the money is exhausted.
If you want your future to be bright, here are the ways to invest your money:
Buy land and build rental property. Land is one of the assets which do not depreciate. If you buy land for Ksh 1 million today in Nairobi, you'll sell the same for Ksh3 million—or even more– in three years' time. Even if you have Ksh100, 000 only, look for land that is worth that amount, buy it and leave it there. There are people who bought land in Utawala when it was valued at Ksh20, 000, that time Utawala was a deserted area. Today they are selling the plots for Ksh3 million.
Build apartments if your capital is huge. Ksh 1 million and above will get you started. With a complete apartment, you are sure there is no single day you'll be poor.
But avoid loans when doing all these investments.
Invest in bonds and shares
You can also invest in treasury bonds and shares.Safaricom is one of the best companies to buy shares from. Another one is EABL.If you buy shares worth Ksh1 million from Safaricom,you're sure of earning more than Ksh100,000 every year.Safaricom is a company you are 100% sure it won't collapse anytime soon—their profits will always be high, implying that the annual dividends are guaranteed.
Treasury bonds will also ensure you earn interest annually. But this type of investment requires high amount of capital.
Buy Unit Trusts from insurance companies and stock brokers
Insurance companies and stock brokers sell unit trusts. The good thing about Unit Trusts is that they must generate interests for you. There is no risk in investing your money in Unit Trusts because your principal amount is not subjected to any risk.
If you save Ksh1 million in Unit Trusts, you'll make over Ksh 150,000 annually in interests.
Start a profitable business
Identify a profitable business, get capital and set up the business. It doesn't matter how much money you have, what matters is the implementation of the idea in hand. There are over 100 profitable businesses to start in Kenya, such as: opening a garage, cash wash business, selling construction materials, starting a security firm, running a butchery, starting a pharmacy etc.
Buy gold and other precious materials
If you have a lot of money which you don't know what to do with it, just buy expensive gold, watches and other precious metals and keep them. In future, such things will be on demand.
You can even buy vehicles like probox and keep them in your home. Such vehicles will be on high demand in future.20 years from now, everyone will be looking for a probox to buy and you will easily sell one for Ksh20 million.
Education is key to success. When you go to school as an adult, you don't necessarily go with the mind of getting a job, you go to acquire more skills that you can employ in the business world. You can enroll for a diploma in pharmacy and after getting a certificate, start your own chemist.
You go for MBA course in order to gain more skills on how to run a business. You'll also be more respectful when people know that you are educated. That way, you can mingle with successful people, get tenders and become successful.
There are Kenyans who support politicians contesting for various posts and eventually win tenders when the politicians win their seats. This is a gamble you should take when you have money. For instance, if you support an aspiring MP and he gets the seat,he will thank you by giving you a tender of constructing roads in his constituency. You'll spend Ksh1 million on the politician but make more than Ksh10 million from the tenders.
With a capital of Ksh100,000 you can engage in the business of buying and selling Bitcoins. You'll buy Bitcoins for Ksh100,000 today and sell the same for Ksh1 million after one week.