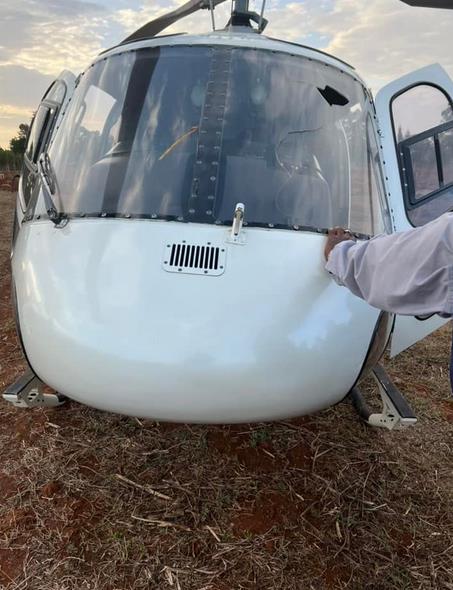 Raila's chopper was attacked and destroyed in Eldoret.Many are asking about the cost of repairing the chopper. According to technicians who repair such choppers, it will cost Ksh10 million to Ksh 20 million to repair the chopper.
Raila's chopper cost Ksh300 million and it was in perfect condition. A windscreen and some sections of the chopper were destroyed. To repair the windscreen alone, it will cost at least ksh10 million.
The chopper was ferried to Nairobi for repairs. The good thing is that it was insured, meaning that all the costs will be catered for by the insurance company responsible.However,if court finds those who were arrested guilt, they may be forced to repair it.
During the attack,Raila had only three police officers protecting him.After the incident, the government added 50 more police officers to protect him.