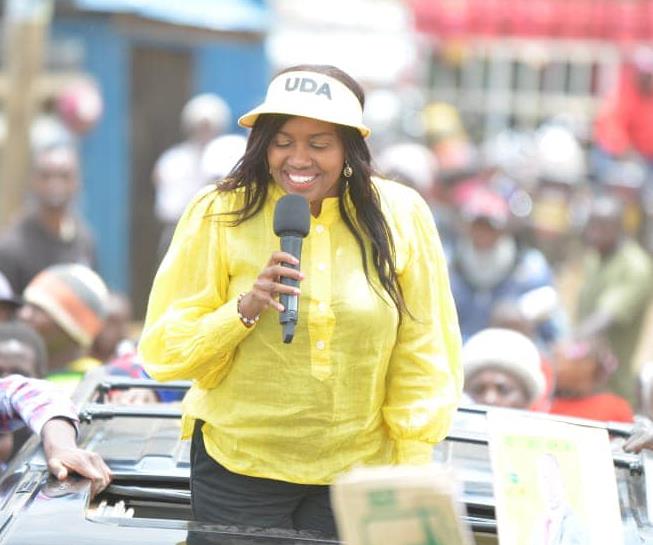 Nakuru Senator Susan Kihika has been chased from Ruto's Karen home like a stray dog by Farouk Kibet for being a Jubilee mole.Susan,who was comfortably sipping tea, heard someone touch her from behind, then a voice came,"wewe ni Jubilee mole, get out of this place". Shocked, she asked, "can you repeate what you have said".Farouk replied,"wait!"
After few minutes, a phone call came which ordered her to leave.
Immediately after the incident, Susan wrote this on her Facebook page:
"Waaaa I have been falsely accused of many things in my political career but Never of being a Jubilee Mole in UDA, Ngai 😂😂 haithuru, it's the high octane political season where anything goes.
Lakini ni sawa tu, Nimewasamehe!
Ngai Mbere! "
Madam Kihika is contesting for Nakuru Gubernatorial post under URP ticket.It seems the ticket might go to a different person.
Soon and very Soon the iron lady might cross over to Jubilee or any other friendly party or remain to contest for Senate seat.