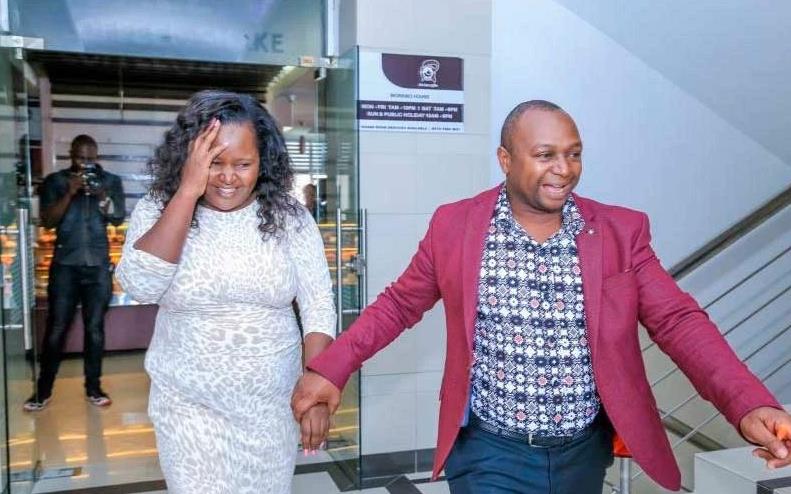 SARAH Kabu has confirmed she split from husband Simon Kabu after enduring trouble for over 10 years but was acting for the sake of the public to inspire other couples.
In an interview with Tina Lewis The Voice of EA, a channel on YouTube, the Bonfire Adventures boss has now admitted having difficulties that has led to a separation after she gave up on living a 'fake life'.
She also revealed that she had to engage the police to get back her kids after they were taken away from her for 10 days after her widely publicized separation drama.
"Maybe fifty or seventy percent it's been what you have seen on social media, very very blissfull, beautiful… we have had our good times but we have also had our bad times of which we don't show on social media." Said Sarah Kabu.
The self declared president of Goat Wives added: "So I would not like to discuss the details of the bad times. I think sometimes when we meet people, they say you inspire us, you are couple goals.
"Although my marriage is not working, I am a believer in marriages and marriage is a beautiful thing. I don't want to be in that couple goals league anymore. When I felt enough is enough, from January my new year resolution…was to discuss with him a peaceful separation and co-parenting." she added.
She confirmed to have moved out of her matrimonial home to an AirBnB house and opened up on how Simon Kabu allegedly took the children from school without her consent through his elder daughter.
She is also made a suggestion of Simon Kabu having several other children and dramatic baby mamas and has been using money from their business to fund upkeep for several children.
"I would love to live in a world without slay queens, because they can give you sleepless nights," she said.