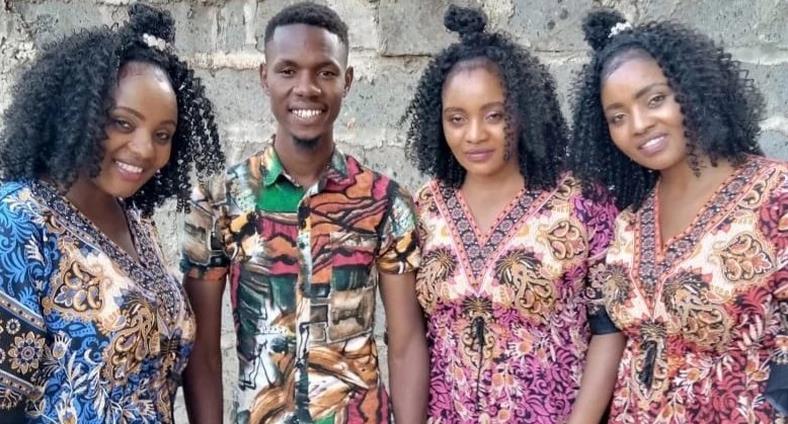 Big Man Stevo is the guy dating triplets. The guy conducts loyalty tests on YouTube and his account has over 140,000 subscribers. His monthly income is Ksh 300,000 to Ksh500, 000.That's the money he spends on the three women.
Big Man Stevo is dating Evelyn Wanjiru, Mary Muthoni and Catherine Wanjiru and all of them are comfortable with the relationship.He sleeps with them in turns.
The guy is a school dropout, he was suspended from UoN after being involved in a strike.He is planning to marry the three and start life in the city.
Big Man Stevo's YouTube channel gets over 100,000 views per day and in a month,he pulls in at least Ksh300,000.
Here are the photos of the triplets he is intending to marry: