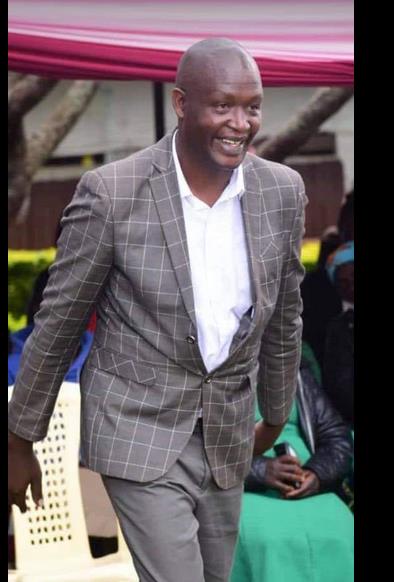 Dr Eric Mutai is a senior lecturer at the University of Embu.He was Born at Rungut village in Bureti.
His early education began at Rungut Primary school, he later joined Litein high school .He proceeded to Maseno university where he pursued undergraduate course and later to the university of Kabianga MA, .Later,he pursued a PhD from Laikipia University .
Dr mutai is a responsible family man living happily with his family and blessed with two kids. His experience and good public relation among the community earned him a lot of trust to an extent he was entrusted as a youth coach in several cocaricular activities .In addition, Dr Mutai is an expert in governance management, conflict resolution, afropolitan studies and violent extremism. His vision is to have a just society that provides equal opportunity to the faceless and disenfranchised members of the society.
He trounced former CS Alfred Keter to clinch Kericho Governor ticket for UDA Party.He is the incoming governor of Kericho county.
Dr Mutai is one of the poorest governors in Kenya.During campaigns, he relied on donation and fundraising from friends and his supporters.At one time,he cried on his car after his supporters contributed money for him overwhelmingly.
Here is what he wrote about himself:
DR. ERICK KIPKOECH MUTAI – KERICHO GOVERNOR 2022
About Dr. Erick Mutai
Born and bred in Kericho County, my first-hand experience on the challenges in the County has informed my quest to run for Governor. My conviction is to form a Government that will ensure equal access to opportunities for a decent living by all members of our Society. I have identified the key challenges in our County today and conceptualized them as priority areas of action. I have christened these priorities as "Key Pillars" in my endeavour to transform our great County.
Education
I began my education journey at Rungut Primary School where I performed very well and ended up at Litein High School. For my university education, I attended Maseno University and graduated with a Bachelor of Education Degree. I furthered my studies with a Master of Arts Degree from Kabianga University and a Doctorate from Laikipia University.
Leadership and Community Service
I currently serve as a Senior Lecturer at Embu University alongside other roles such as the Chairmanship of my department. I am continuously involved in community activities and in the past I have served as the director of in-service training programmes at Kipsigis Teachers College, served in the boards of schools such as Kapkarin and Rugut Secondary Schools, and been involved in environmental conservation activities.