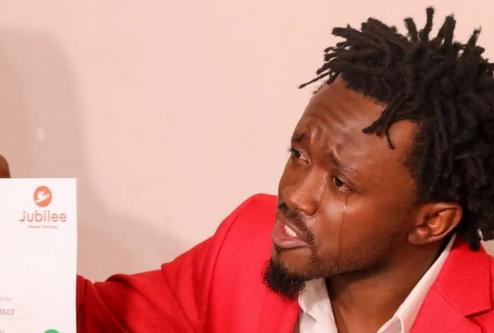 Singer Kevin Bahati has been forced to cry real tears after Jubilee Party told him to drop his bid as Mathare Parliamentary aspirant for another contestant.
Bahati was the frontrunner for the seat following the withdrawal of ODM from the contest due to zoning.
Last week, Jubilee handed over the certificate to Bahati because nominations were not done. But later, another contestant paid good money which made the party to force the musician to drop his bid. But he refused, saying he can only accept to drop out after the August general elections.
Bahati has been told to return to Diana and continue being breastfed until next general election when he will be mature enough.
For now,we can only feel sorry for him.