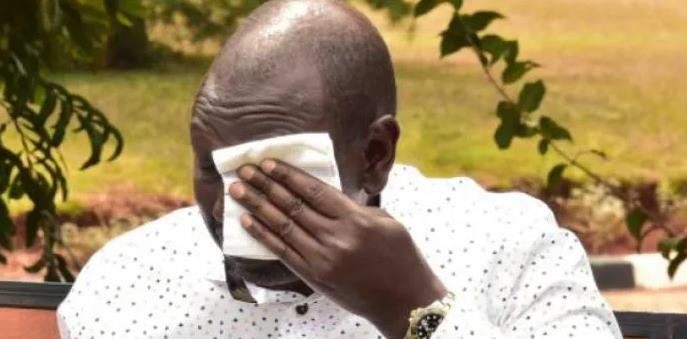 Latest Opinion Polls indicate that Raila Odinga and William Ruto are tied at 42% each with Ruto leading only in Mount Kenya and Rift Valley.Raila leads in 8 regions.
This polls have been released few days before each of them announces their running mates.With Raila expected to name Martha Karua,Peter Kenneth or Kalonzo musyoka,it's highly likely that he might gain from the choice.Ruto on the other hand will pick Kithure Kindiki as his running mate.
One of our followers has this to say about the latest opinion polls:
The latest Presidential Gallop Polls are showing that the two leading contenders, Raila Amolo Odinga and William Samoei Ruto, are tying at 42%. I strongly believe this finding is credible. I have spent the whole of last week pleading with the Azimio team to offer the Presidential Running Mate position to Kalonzo Musyoka as the only one who can break the stalemate. The polls have vindicated my position; Ruto and Raila are tying at 40% in Eastern Province, Kalonzo's backyard. Clearly, the Meru and Embu, like their Kikuyu cousins, are fully with Ruto. It should be crystal clear to observers that the Kamba voters were waiting to see what would become of Kalonzo's bid before they could decide which side to vote for. There's a very high likelihood that most of the 13% undecided voters are from Ukambani. If another poll is conducted soon after Kalonzo is given the running mate position, Raila Odinga will obviously be decisively ahead of Ruto in Ukambani, and that position is not likely to change. It's also clear that Ruto is way ahead of Raila in Central Kenya. Again, for historical reasons, that position is not likely to change. As expected, Raila is ahead of Ruto throughout the country except in Rift Valley and Mount Kenya Region. That's hardly enough for Ruto to convincingly win this race. He must go back to the drawing board. The conclusion from this opinion poll is that this promises to be a very tight race. The person who will break the stalemate is Kalonzo Musyoka with the over 2 million votes that he controls. If Azimio hands Musyoka the Running Mate slot, Raila will stand a very high chance of defeating Ruto on 8/9. If the position goes to anybody else, Raila will struggle, and the first round of the poll may end up with no clear winner. You can take it to the bank anywhere in Ukambani, from Masinga, all the way to Ukasi, Mtito wa Ndoa to Mtito wa Ndei. It will be honored. Thank you.