Moses Wetangula was today embarrassed on social media after telling Martha Karua to get married before Kenyans elect her as the Deputy President.The Ford Kenya leader claimed that Kenyans won't elect a single mother to lead no matter what.
"I still respect Karua, career-wise. But we want a Family woman. Kamala alijua anataka Siasa, married at 50. Waiguru wanted respect ya Wana Kirinyaga, remarrried at 50. Kihika alijua anataka Senate, married at 46. Our single Shosh left her hubby to frolic with priests and Judges",Wetangula wrote on Facebook.
But Kenyans attacked him ,others threatening to tell his wife to come and give him a dog beating like she did few year ago.
Here are some of the hilarious comments: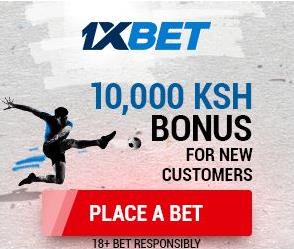 ***You were beaten by your wife, you didnot separate, you wanted leadership"
****We don't care about that,all we care is leadership roles which are not given in bedroom!"
******And how old are you???? Are yoi the same creature that was beaten by his wife???Are you crushing on her?? See who's calling another one old😎 now you've forgotten the bottom up slogan mmegeukia Martha na Kalonzo ,you're really desperate
****Nobody die because being single. We lost young men or women because of marriage..
1 Corinthians 7:34The unmarried woman cares about the things of the Lord, that she may be holy both in body and in spirit. But she who is married cares about the things of the world–how she may please her husband.
****Just stop stereotyping women in leadership and focus on your Kenya Kwanza agenda… We love Karua with all her flaws….
***Infact even your own wife will never vote for you be rest assured on that ,Martha has her vote already
***If you still think that a woman must be under a man to make great steps you're fooling yourself. A misogynist masquerading to be a politician with peoples interest at heart.
***I thought you are wise,is that how you will be leading as a speaker,guide your family before judging other people,rearrange your house before arranging for others.
***We respect Women who respect their marriage. Your wife had beaten your like Burukenge at 62 years. That single reason should have amount to a complete divorce. Bure kabisa.
***My friend Wetangula leadership ya the married nenda kanisani. Nyinyi wenye mko married which kind of leadership are you giving if not political prostitution for your own gains. Shame on you!
***It doesn't matter,what matters is leadership quality, some are married but have no peace, being beaten by wife's always running to police for rescue.
***You forget very easily mheshiwa,just the other day you ashamed your fellow Luhya men filling a P3 form in a police station after your wife worked on you and you can dare disrespect Karua..Weta ,should be the last person to speak on matters of women
***Uliacha kupigwa na wife mwesh unajigambaa🤔🤔 ??
For your information, they just married to loot this nation!! Enjoy your tokens pole pole as you wave to your political ambitions…#utapangwa.
Naskia mkisema hampangwingwi. Note this;
We need a leader not family
***Pliz weta story ya bedroom usitulete, getting married and being married is none of our business, what we need is how mama will take care of her family,put this in your head tafuta70% achana na mama wetu
***This backward thinking. Why can't you just concentrate on getting 70% of votes in Western? Gone are the days when women's worth was defined by men who in the first place may not even deserve the hype. Chauvinistic thinking.
***It's a taboo under African marriage for a married man to be beaten by a wife and to make matters worse, it becomes a police case under our kingpin by the look of things, cleansing ceremony is needed urgently
***If you feel she has to be married then "Wee Tangulia" go a head and marry her, usitupigie kelele then utuonyeshe bibi ya Mutua sijui ooh …you are a grown up, so better style up