Cleophas Malala is one of the few Senators who scored less than C+ in KCSE.The Kakamega Senator was a student at Friends School Kamusinga,one of the best schools in Kenya and he managed to score C- in KCSE.He was unable to progress to university due to the poor result.Cleophas became last in his class.
The Senator who lives in Kitengela,scored D- in Mathematics, meaning that he was unable to divide 3 by 7.He also scored D- in Physics—he was unable to differentiate between a universe and earth.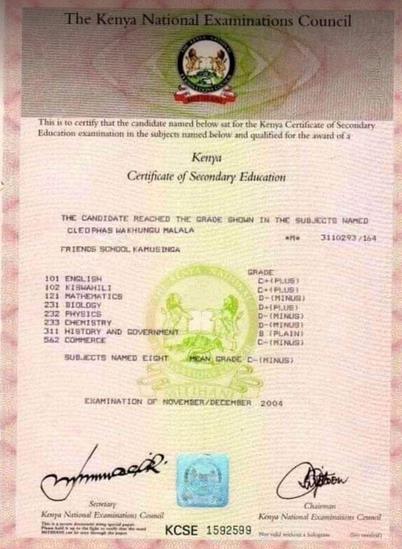 Cleaphas is the one who claimed that police is for people who didn't score C+ in KCSE,failures.He further claimed that since being a police is to hold a gun,there is no special skills required. The job should be left for those who scored C plain and below.
The Senator is contesting for Governor Seat in Kakamega and he is likely to lose to Barasa of ODM.
But later,the Senator produced his original KCSE certificate indicating that he scored B plain in 2003.But the certificate is bearing 7 subjects instead of the compulsory 8.Here is the certiciate: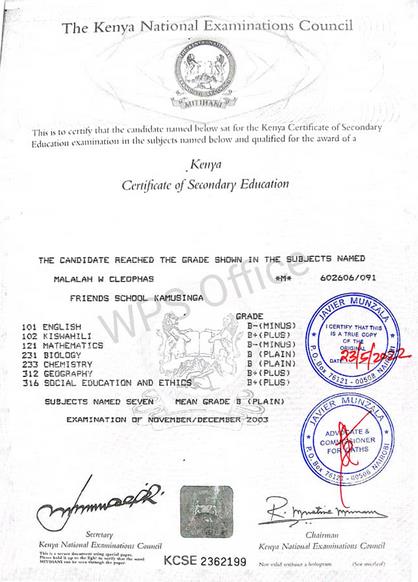 The first one looks original.