Popular Presidential candidate Wajackoyah has explained how snake farming can benefit Kenya.The most educated man in Kenya says snake venom will pull in enough revenues to pay Kenyan debts.
According to Wajackoyah, snake and bhang farming will be the two major products to be exported and their demand globally is high.
Here is the candidate's explanation: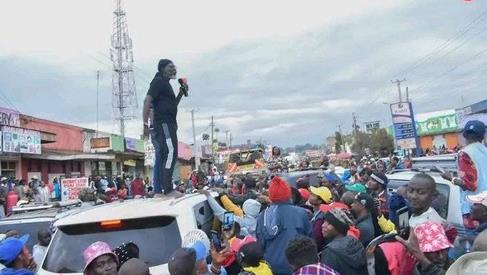 Indian Spectacled cobra venom is valued at Ksh 17,500 per gram. The cobra can produce up to 0.8 g in extraction per milking, translating to Ksh 14,500. Assuming you rear 1,000 snakes and extract the venom on daily basis, that would translate to 14.5M per day or 435M Per Month.
The anti-venom market was valued at USD 969.38M (113B Ksh ) in 2020, and it is anticipated to reach USD 1585.01M (185B Ksh) in 2026.
For example, Zisiqiao the China's premier center for snake farming employs 800 people raising some 3 million snakes a year which are supplied to specialty restaurants; dried or preserved in alcohol, they are sold to manufacturers of traditional Chinese medicines and wine with an estimated revenue of 12M USD (1.4B KES) Per Year.