The cost of maize flour has skyrocketed, it now stands at Ksh 213.The price has doubled in less than a year. Last month, the two kg packet was costing Ksh 140 only and Kenyans were complaining. After the fuel prices were reviewed upwards, cost of all products increased.
If you walk around every supermarket in the country, you'll find that none of the maize milling company is selling 2 kg packet of flour for less than Ksh200, some are even selling Ksh500 per packet.
Majority of Kenyans in major towns are now skipping lunch and breakfast because life is too expensive for them. Some have opted to buy maize and take to the posho mill. There are also others who take substitutes like rice or chapatti.
In few weeks to come, the price will shoot .The most worrying thing is that we may not have maize flour in supermarkets, they will start rationing it.
It's not only maize flour that's too expensive for Kenyans, even tissue papers and cooking oil.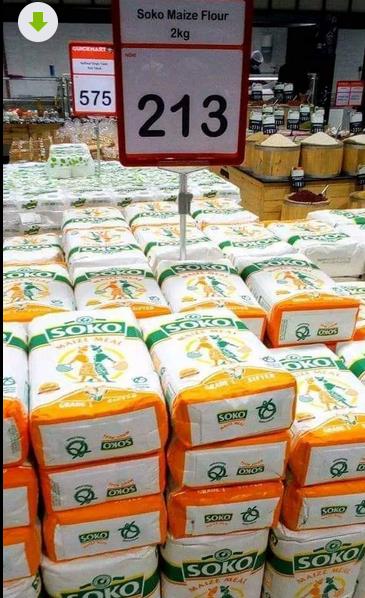 Under President Uhuru Kenyatta regime, Kenyans have suffered a lot in terms of high cost of products and lack of employment. Kenyans are literary surviving in their own country.Life is not easy.
You can see how prices of product have increased for the past one year: