That was a mismatch. Almost painful to watch. Sakaja's experience in parliament clearly gave him a gigantic advantage over Igathe the political novice. It was clear that Sakaja actually prepared for the debate by way of mock debates with his team. That explains the crisp delivery, giving real life examples from the campaign trail and the flawless citation of empirical data to buttress his arguments!
Igathe's performance was solid but his boardroom comportment stood out like a sore thumb. To his credit, he landed a few body blows but he couldn't divorce his boardroom pie-charts and graphs as he regaled Nairobians in a professorial mien. His choice of analogies left a lot to be desired. For instance, likening Nairobi to an egg while Sakaja ran circles around him!
To be sure, it was clear that their consultants were feeding them data and talking points in real time because both of them walked on stage with gadgets in hand. The cameras repeatedly caught Sakaja glued to his device while Igathe spoke.
And that is where the 10 years of debate floor experience came in handy for Sakaja while Igathe struggled to hammer his points.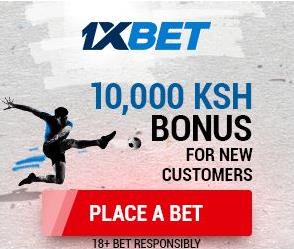 When it came to the battle of one-liners (a staple of debates), once again, Sakaja repeatedly cashed in on Igathe's short stint as Deputy Governor by crowning him a quitter who can't be trusted to hang in there during tough times! That line was effective and Igathe, inexplicably, didn't prepare for it and clearly had no answer for it. That is political malpractice.
Sakaja's Achilles heel is his Team University degree fiasco and Igathe obliterated him on that issue. The problem with that is that Sakaja's performance in the debate eclipsed the perception that he was an academic lilliputian!
Instead, most Nairobians saw a polished guy who had command on the issues.
It is true that debates, in most cases, never move the needle, BUT, they also present an opportunity for a candidate and a campaign to press the reset button. This one did exactly that for Sakaja.
In terms of political need, Sakaja needed a good showing and he delivered. This performance gives him a much needed break from the ridicule brought about by the "degree-gate."