Noor Gabow is the police officer who restored order at Bomas of Kenya which resulted to the announcement of DP Ruto as the new president of Kenya. The Deputy Inspector General of Police realized that there was a commotion at the Bomas of Kenya and sent hundreds of GSU Police Officers to the Bomas of Kenya to bring order.Within few minutes there was order and Chebukati was able to announce the results.
Gabow is the current Deputy Inspector General – Administration Police Service, having served as the Commandant of the Kenya Police College before this position.
He holds a Master of Governance, Peace and Security Studies and a Bachelor of Arts in Criminology and Penology. He was enlisted in 1989 and moved through the ranks up to Assistant Inspector General before his appointment as the Deputy Inspector General of the Administration Police Service.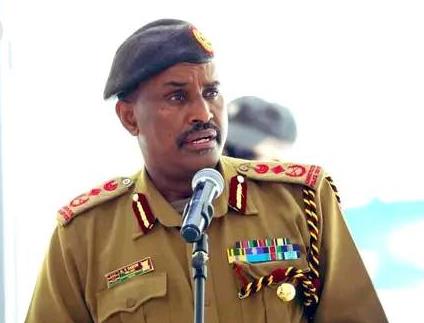 At The Bomas of Kenya,4 commissioners had refused to sign the form bearing the result for presidential candidates.This brought tension,resulting to commotion.Noor Gabow was informed of the situation at the Bomas and he immediately sent GSU to bring order.