There are important people who helped William Ruto become the president of Kenya. Were it not for such people,he wouldn't have become president.In 2017 nobody thought Ruto would succeed Uhuru because the government was not doing well,but things happened and he found a way of alienating himself from Jubilee government.
Here is the list of people who helped Ruto become president:
Raila is credited for indirectly campaigning for Ruto.After joining Uhuru Kenyatta,Ruto found a way of exiting the government and excluding himself from Jubilee failures.It's was a bait for Raila and he swallowed it.
Raila should be credited for supporting Ruto's journey to State House.Ruto even told his gullible supporters that he wasn't in the government—and they believed him.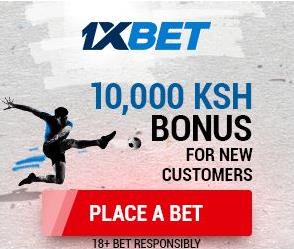 Uhuru played the usual PR against Ruto which it appeared that he was frustrating Ruto but in the real sense he was campaigning for him.He should be credited for that.
Ruto earned sympathy votes through the mistreatment by Uhuru men.
Ruto hired and paid bloggers extremely well.He had over 100 bloggers who unleashed propaganda against the government and Raila Odinga.Some of the bloggers include: Dennis Itumbi,Cyprian Nyakundi,Gordon Opiyo ,Saddat Anwar and Cosmo Choy. These people worked tirelessly and were full of energy.
Raila didn't pay his bloggers, only Jubilee paid the likes of Pauline Njoroge ,Wahome Thuku and Fuata Nyuki.Raila has selfish friends who don't want bloggers to benefit.
The church played a huge role in selling Ruto especially in Mount Kenya.The president elect started supporting the church in 2017,he donated a lot of money to them. By the time Raila was starting his campaigns,Ruto had covered the entire country.
Raila was portrayed as someone who doesn't believe in God and Ruto as a church person.
Politicians behind Ruto
While Raila picked old politicians to support him,Ruto picked young and energetic politicians like Ndindi Nyoro,Osoro,Kimani Ichungwa etc whom he gave a platform.Raila was surrounded by the likes of Ngilu and Francis Atwoli—very old .
The hustler slogan worked magic for Ruto.These people are behind Ruto's success. He sold the idea to the hustlers and they embraced it.
By employing agents,Ruto ensured that nobody stole his votes.The guy employed agents in all polling stations.While he was doing that,Raila was sleeping and waiting for the system to help him win.
Even with intimidation,threats and violence,Chebukati stood his ground and announced Ruto as the president elect.This was a bold move.Ruto should reward Chebukati for this.