If you have never known that witchcraft exists, then today you'll witness with your own eyes. Police have found a small coffin in a compound of Machakos resident in Kabaa village, Mbiuni location, Machakos county (photo) containing paraphernalia; a cow horn, male/female wooden carvings, three bottles with some concoction, a male underwear and a slaughtered black chicken.
The man woke up today, opened the door to start his daily routine only to find a coffin outside his house.He shouted,screamed and called the police.
Minutes later,it was established that someone wanted him dead because he was doing well in life.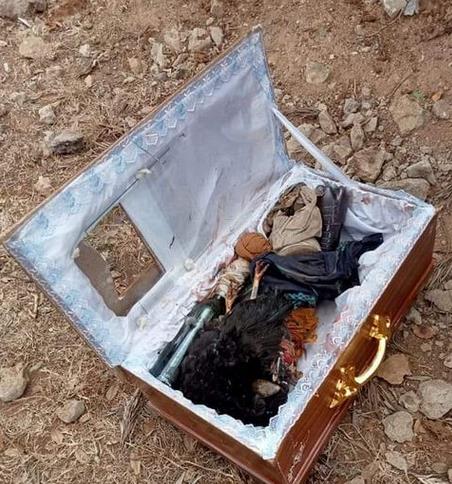 Here is the coffin: