In many articles and tutorials, beginners come across such words as line, odds, and markets in Betwinner Registration. These are basic concepts for any bettor. And if you have just started to study this topic, you have never made bets, then you need to understand these three words.
Today we'll just talk about it. And a brief digression into the topic of betting, let's start with exactly what a line is, what it consists of and how it is formed.
We also advise you to read Ekurhuleni cricketer recognised with an award.
What is a betting line
When you visit a bookmaker's website, the first thing you see is the betting line. Everything is very simple: this is a list of all events and bets on them that are currently available for bettors.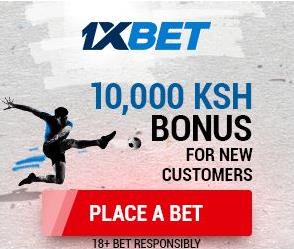 It turns out that the line is formed from the following components:
an event (match) with an indication of the opponents;
bets that can be made – the so-called markets;
odds for each bet.
The betting line does not always look the same. It can be wide (when there are many betting markets) or small. If the event is loud and the bookmaker understands that many bettors will be interested in it, then there will be a wide line.
Also, the line size can be small if there is still a lot of time before the start of the match. As a sporting event approaches, the number of bets increases, making the line more interesting.
What markets exist
Betting markets, as you already understood, are all types that are available for betting. There are popular markets and specific ones. The most popular, of course, are in any bookmaker's office. This is for example:
main outcome (win 1, win 2 or draw);
bets on total (quantitative indicators of the match);
handicap bets (bets with a built-in advantage or a team behind);
double chance (for example, that there will be no draw, then you win if either team wins).
More specific rates are called on individual indicators. Let's say how many goals a player scores. Or how many kills an esports player will make in a game. There are also markets for winning methods (very common in boxing) or statistics (again, popular in esports). Rare bookmakers include markets with specific outcomes in the line: receiving a yellow card, corner goals in football, for example.
Do not confuse markets and types of bets. Markets are the outcome, and types are the format of the bet itself. For example, a single bet or parlay.
How coefficients are formed and changed
The odds are the metric by which you can calculate your profit in the event of a winning bet. It comes in different formats, but the most popular is European. It looks like a decimal, like 2.5. To calculate your possible profit, you need to multiply the amount of the bet by this number.
When a sporting event is coming up, the bookies are getting ready to add it to their betting line. To do this, we study the performance of opponents, their previous meetings and the features of the game. To compile the coefficient, the bookmaker needs to attract analysts who are just doing this.
Analysts, based on various data about athletes, calculate the probability of their victory in the upcoming match. First, the probability is set as a percentage, and then the margin is added to it – that is, the bookmaker's profit, since the office must earn on each bettor's bet.
As a result, the percentages received are converted into a numerical indicator and turn into a coefficient. But it is not static and can change depending on various factors:
injuries, disqualifications and other changes in the composition or health of players;
coach change;
if betting is carried out live, then the course of the game itself also affects.
In live, the odds change very quickly (several times per minute). But before the start of the match, the odds are more static and remain approximately at the same level, if there are no high-profile events.
Thus, the coefficient does not only show how much you will earn. It also displays the probability of winning a particular player/team. The odds will be high if betting on an outcome is risky because it is incredible. Conversely, low if most people bet on that outcome because of its likelihood.
This is all you need to know in order to enter the bookmaker's website and feel more confident.
FAQ
How to understand that the bookmaker offers not inflated odds?
Compare them with other bookmakers. Each company will have different ratios as different analyst teams work. But they do not differ dramatically, a maximum of 1–2 tenths.
What sports have the widest line?
This, of course, football, tennis and basketball – the most popular sports. There are also interesting markets in the boxing and eSports section.
How to catch the highest odds?
If you bet before the start of the event, then it is quite difficult. But in live mode, you need to carefully monitor the match and place bets before the bookmakers have time to change them.