Richest Kalenjins are former or current politicians, only a few started their wealth creation journey from entrepreneurship.
The Kalenjin community is among the 42 tribes in Kenya and is made up of eight subtribes which include the Kipsigis, Tugen, Pokot, Nandi, Marakwet, Keiyo, Terik and Sabaot.
The Kenya National Bureau of Statistics (KNBS) 2019 report lists Kalenjin as the second largest community in terms of population after the Kikuyu tribe.
The community inhabits expansive agricultural rich tracts of land in the Rift valley regions dubbed as the country's food basket, as well as its pastoralism activities in the Northern plains.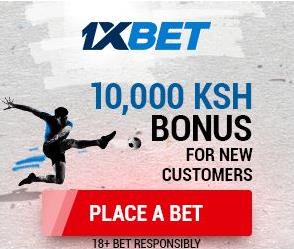 Other than agricultural and pastoral activities, the community also prides itself in talented internationally acclaimed athletic superstars who have continued to amass enviable millions thanks to their unmatched prowess.
Most importantly, the second and longest serving president of Kenya Daniel Toroitich Arap Moi who ruled Kenya for 24 years hailed from the Kalenjin community, in the Tugen subtribe.
The following is a compilation of the wealthiest Kalenjins in Kenya today.
Moi's Family
Having ruled Kenya in the top office for over two decades, retired president Daniel Moi's family is undoubtedly the richest family not only in the Kalenjin community but the entire Rift Valley.
The company controls stake in diverse sectors ranging from education, agriculture, real estate manufacturing, just to mention a few.
The family's wealth is estimated at Ksh300 billion making it one of the top richest in Kenya.
President William Ruto
He is the Fifth and incumbent president of Kenya.
He has christened himself as the chief hustler but this ought not to fool you as he is undoubtedly one of the richest men in the Kalenjin community and Kenya at large.
Other than key investments in the hospitality industry including the reputable Weston Hotel located in Nairobi, the president also pockets a cool over Ksh1 million excluding allowances every month.
He is a major stakeholder in several influential companies one of them being a renowned insurance firm, Amaco Limited.
Even though his actual net worth remains a mystery, Ruto is definitely worth billions.
A seasoned and calculating politician, he has been in the power corridors for quite some time both behind the scenes and in the limelight.
He has risen the ranks over the years from serving as the right hand man to the retired president Moi's, a minister, to the top office.
Biwott's Family
Daniel Biwott's family is estimated to have a networth of over Ksh30 billion.
Before his demise, the late Biwott who was a close confidant of President Moi had greatly invested in lucrative sectors in the country ranging from real estate, construction, agriculture, tourism, energy among others.
Zedekiah Kiprop Bundotich (Buzeki)
He was already a millionaire in his 30s which earned him a coveted slot in the Forbes list of richest men in Kenya.
He is the founder and director of Kiprop Group of Companies that specializes in dairy products processing and value addition as well as Buzeki Group of Companies that deals in transportation services.
The business mogul and accomplished farmer turned politician unsuccessfully vied for the gubernatorial seat in Uasin Gishu County in the August 9, 2022 general elections.
Bundotich is worth over Ksh 7 billion.
David Langat (DL)
The Mombasa based tycoon recently hit the headlines when he launched his Pearl-River Industrial Park in Eldoret worth KSh200.
The billionaire is believed to have been one of President William Ruto's key financiers during campaigns for the August 9 General Election.
He owns the DL Group of Companies which operates a number of key tea facilities in Rift Valley and across the border in Tanzania.
His net worth is Ksh 5 billion
Jackson Kibor
Mzee Kibor, as he was popularly known became a household name as the chairman of the fictitious 'men's conference' owing to his polygamous nature which saw him endless court battles with some of his wives and children.
With a fleet of luxury cars, over 3,500 tracts of land in agriculture-rich counties of Trans-Nzoia and Uasin Gishu, he is undoubtedly one of the richest men in the Kalenjin community.
Having been a close ally of retired president Moi who also served as KANU chairperson, the veteran politician was also a shrewd business mogul with stakes in real estate in prime areas of Nakuru, Eldoret, and Kapsabet.
Henry Kosgey
As a seasoned politician and the longest serving Tinderet Constituency Member of Parliament, it goes without saying that Henry Kiprono Kosgey is one of the bigwigs in the Kalenjin community.
The former Industrialization minister and the Orange Democratic Movement (ODM) chairperson is also a reputable magnate who owns expansive tea farms in the country.
Joshua Kulei
He is a business magnate who has greatly invested in the real estate sector in the posh areas of Nakuru, Karen, and Lavington.
He also has key stakes in the banking industry such as CFC Bank, Ngata, Trade World Kenya, CMC Holdings, and Sovereign Group.
The tycoon is linked to several lucrative firms including Aerotech Ltd, Signon Freight, Flower Farm and Sian roses, Bamburi Cement Kenya, Kenya Television Network, Kenya, and National Milling Company.
His business and investment prowess could be attributed to his privileged tenure as retired president Moi's investment manager and personal assistant.
Felix Kiptarus Koskei
He is one of the millionaires in the Kalenjin community whose wealth was estimated at Ksh867 million in 2018.
He was nominated to serve in the Judicial Service Commission by President Uhuru Kenyatta in 2018.
In 2013, former President Uhuru Kenyatta appointed him to serve as the Agriculture, Livestock and Fisheries cabinet secretary
Charles Keter
His net worth as at 2015 was projected at Ksh 352. 8 million.
He has served in a number of influential dockets with the latest being cabinet secretary for devolution as well as the energy ministry.