Majority of Kenyans rely on Public Service Vehicles (PSV) popularly known as matatus as their daily mode of transport to and from work, school, among other errands.
In an attempt to streamline the transport industry in the country, the government through the National Transport and Safety Authority (NTSA) instructed that all PSV operators register with a SACCO.
The SACCO would then present a list of all the matatu owners, drivers, conductors, and company staff to NTSA for approval and licensing.
When it comes to travelling, be it short or long distance, safety, reliability and comfort are key priorities.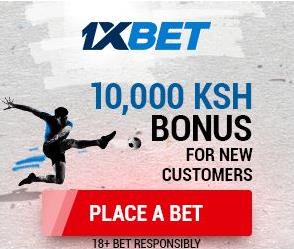 These can only be achieved if the public transport sector is well regulated which in this case is effected through matatu saccos.
While PSV saccos play a vital role in enhancing transport services across the country, mismanagement of any organization ultimately throws things into disarray and impedes service delivery, and matatu saccos are not an exception to this.
Here is a list of the top best managed matatu saccos in Kenya.
2NK Sacco
It was founded in 1994 and it has its headquarters in Nyeri town.
The couple offers topnotch transport and courier services which have made it the most preferred choice to their market.
It links Nairobi County to several major towns across the country such as Eldoret, Nakuru, Thika, Nyeri, Nanyuki and Karatina among others.
It also offers a wide range of financial services to its members in its capacity as a Sacco.
Mololine Sacco
Formed in 1994, Molo Line began its services in 1995 at Nakuru bus terminal.
Starting out with 14-seater matatus and mini buses 18-seater plying the Nakuru Nairobi route, the sacco has grown in leaps and bounds over the past years and it now connects the capital city Nairobi to major cities in Western Kenya and Rift Valley.
Its top of the range service delivery in passengers and courier transportation, the Mololine has greatly endeared itself to its customers.
Its members also benefit from the sacco through savings and loans.
North Rift
It is one of the best managed and renowned matatu sacco in Kenya that links Nairobi County to Western Kenya and Rift Valley regions through North Rift coaches and shuttles.
Its affordable rates, exquisite passenger services and reliable courier services are such a delight to its client base.
The sacco has grown immensely over the years from using Peugeot 504 Station Wagons when it was formed in 1988 under the name Everytime Peugeot Services.
4NTE Sacco
It was founded in 1992 and is one of the longest serving PSV operators in Kenya.
Starting out with 40 members who decamped from the defunct Matatu Owners Association, it has grown sporadically over the years.
Although it is manly known to operate the Nairobi – Nanyuki – Nyahururu routes, it also traverses several other regions in the country notably Nairobi, Rumuruti, Maralal, Nakuru, Eldoret, Kisumu, Kericho, Isiolo, Nanyuki and Olkalao.
Others include Thika, Kutus, Karatina Mwea, Kerugoya, Kangema, among others.
Transline Classic
It was formed by a prominent business mogul Evans Nyang'au in 2005 who converted his two matatus into shuttles before bringing on board his friends and fellow investors to form a sacco.
Initially, the matatus dubbed Fagilia Prezzo and Fagilia Kibati operated the Kisii-Nakuru route before expanding to Kisii-Nairobi route.
It now plies several routes countrywide including Mombasa, Kisumu, Keroka, Kisii, Migori, Busia, Sotik, Narok to mention but a few, linking the towns to the capital city, Nairobi.
It is safe and reliable transport and courier services have endeared it to its customers.
Nuclear Investment
The company has its headquarters in Nyahururu town, Laikipia County.
It links major towns of Nyahururu,Nakuru, Sipili, Kinamba,Maralal and Rumuruti to the capital city Nairobi.
Its quality transport and courier services are a delight to its customers.
Kinatwa Sacco
Through its well-maintained 14 seater matatus, the sacco provides topnotch transport and courier services to its target market along Nairobi-Kitui-Mwingi-Wote-Kibwezi-Makindu-Mutomo-Mombasa routes.
Its headquarters is in Kitui County and it was formed in 2001 and registered as a sacco three years later in 2004.
Super Metro
The sacco has endeared itself to most Nairobi commuters through its standard affordable rates and quality services.
Its PSVs operate within the Nairobi Metropolitan area and Nairobi County along Nairobi-Kikuyu-Juja-Ngong.
Naekana Sacco
It was founded in early 2000 with a group of 27 members before registering officially as a sacco in 2003.
It started out in the 1970s operating Peugeot 504 station wagons before rebranding to Namanga Nissan Services in the 1990s.
Neno Sacco
It was formed in the 1990s by a matatu welfare group from Embu.
It has grown over the years and it now links major towns such as Meru, Tharaka Nithi, Meru and Mombasa to the capital city Nairobi and it is also the company behind Imani Coaches Limited.
It offers an array of services including transportation, courier and financial services to its members.
The company owns properties including a hotel, Neno Plaza building in Nairobi and another building in Mombasa.
Classic Luxury Shuttle
The matatu sacco links major towns across the country such as Chavakali, Muhoroni, Luanda, Kakamega, Chavakali, sabatia, Kisumu, Baraton, Mumias, Kapsabet among others to the capital city Nairobi with its base at Mfangano Street.
It was formed in the early 1990s.
Busia Travellers Sacco
Its headquarters are located in Busia County.
It links counties in Western Kenya such as Kisumu, Bumala, Busia, Eldoret and Bungoma to Nairobi County.
Ng'arua Line Sacco
It began with only 14 farmers as members in 2001.
It has grown over the years linking the interior towns of Ng'arua, Kinamba, Njabini and Fly over to Nairobi City.
City Hoppa
This PSV sacco was founded in 2004 with only four buses at the time.
It operates large capacity buses which link the outskirts of Nairobi such as Karen, KNH, Utawala, Ngumo, Umoja, Kabiria and Kawangware, to the CBD.
Finlay Line
Formed in the early 2000, this matatu sacco has grown over the years.
It offers quality transport and courier services to its clients in major towns of Nakuru, Eldoret, Kisumu, Kericho and Bomet linking them to Nairobi County.