Clubs in top-tier leagues worldwide spend shocking amounts on their players and agents. Salaries and transfer fees are increasing beyond any sense, logic, and control. Some of the most talented players in the league are sitting on financial piles that hardly fit in the enormous stadiums where they compete.
If you are a football fan and follow all football matches you can always bet on https://parimatch.co.tz/en/football-fifa-world-cup during Qatar's Fifa 2022 world cup.
Here are the world's top ten highest-paid football players as of the 2022/2023 session. The players are from the top European leagues, except for one from China.
Kylian Mbappe ($62 Yearly)
Kylian Mpappe earns a staggering $62 million annually. The French prodigy, 23, receives several endorsement deals, but this one stands out.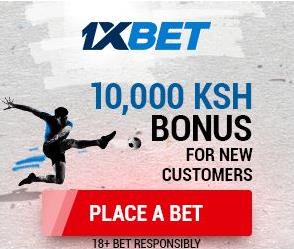 The most crucial club championship in the world, the UEFA Champions League, has eluded his team, PSG, which is surprising. But Kylian Mbappe has already committed to a significant new deal with PSG, making him the highest-paid footballer in the world.
Despite frequently stating his desire to play for Real Madrid, Mbappe decided to stay with Paris and signed a deal that gave him the power to choose players and coaches.
Lionel Messi ($41Million Yearly)
The second on this list and a PSG player is Lionel Messi. Messi still competes in one of the world's most competitive leagues at age 34, and his accomplishments are still astounding.
The G.O.A.T. has always been seen as Messi. The Argentine star became a free agent in the summer of 2021 after abruptly deciding to quit Barcelona.
After playing with Barcelona for several years in La Liga, Messi joined PSG. Leo received an astounding $41 million net yearly from the French powerhouse.
Neymar Jr ($36.5 Million Yearly)
The third spot goes to Neymar, a Kylian and Messi teammate. He extended his PSG contract till the summer of 2021. He will continue to support the Parisian club through 2025. The new deal stipulates that $36.5 million be paid to this Brazilian phenomenon.
He may have won it all in France, but he would gladly trade several national titles for the coveted Champions League UEFA trophies.
Cristiano Ronaldo ($36 Million Yearly)
In the summer of 2021, Cristiano Ronaldo and Manchester United reached a two-year contract agreement. CR7 became the highest-paid footballer in Premier history thanks to this agreement.
After spending more than a decade at Juventus and Real Madrid, Ronaldo eventually found his way back to Old Trafford.
Cristiano Ronaldo shouldn't worry about his financial situation, although the Red Devils' future does not appear promising.
Despite being 37 years old, he holds the fourth-highest salary of any athlete in the world. Like his longtime adversary Lionel Messi, CR7 agreed to a two-year contract with the possibility of an additional year.
Oscar ($34 Million Yearly)
When Oscar resigned from the English Premier League for China in 2016, just as his profession was about to peak, everyone took notice.
The Brazilian star is thought to have earned more salary at Shanghai than he would at Blues, more than four times as much.
Yes, he could have lost out on a career that might have brought him even more fame, but it's thought that the private island he probably owns will make up for the loss of a giant trophy cabinet.
Andres Iniesta ($31 Million Yearly)
The consensus is that Iniesta resigned after leaving Camp Nou. However, this talented Spaniard still competes in Japan's top division and scores the game-winning score in the 2010 World Cup final.
Iniesta joined Vissell Kobe in 2018, and since then, the team has won the JSC and the Emperor's Trophy. Despite being 37 years old, he continues to play well and has gained the love of many JSC supporters.
Eden Hazard ($26 Million Yearly)
Eden Hazard is one of the finest players in the English Premier League. This playmaker ranks fourth in the history of football with 100 man-of-the-match honors.
The Belgian, who transferred from Chelsea to Real Madrid in 2019, has not had an excellent experience. He has sustained some wounds and has spent most of his stay in the hospital. Fortunately, Hazard's coaches and players have always believed he can still achieve greatness.
Hazard is one of the highest-paid footballers on the planet despite all of these factors.
Mohamed Salah ($26MILLION Yearly)
The Egyptian king of Liverpool signed a new three-year deal in July, making him the top-paid player in the club's history.
These extended terms were well-deserved after an astounding 156 goals in just 254 games during his stay at Anfield.
Kevin de Bruyne ($24 Million Yearly)
He receives hefty pay since he is perhaps the best player in the world.
The Belgian midfielder has consented to depart in the summer of 2021. He has consented to remain committed to Man City till 2025.
Even though the exact cost is unknown, the Citizens will invest more than $24 million yearly in these extravagances.
Erling Haaland ($24 Million Yearly)
Manchester City's newest player got a sizeable contract and is anticipated to perform well.
Early in the 2000s, Haaland's dad played for the Citizenzens, leading to the now-famous photograph of a young Haaland Jr. wearing a City jersey.
Fans will be hoping he can maintain his Borussia Dortmund goal-per-game rate in the Premier League. If he wins, the city may be in power for the next ten years.
Conclusion
Football is the most watched sport worldwide, making the top leagues earn a lot of money through endorsements and advertisements. They use this cash to fetch the top talents, make their leagues more competitive, and add a fan base.