China Square Mall is located in Unicity along Thika Highway, it's the newest kid in town.For the past few weeks people have been trooping to the mall to do their shopping as many argue that their products are quite cheap and of good quality. Kenyans are even shunning Kamukunji and Eastleigh for this new mall.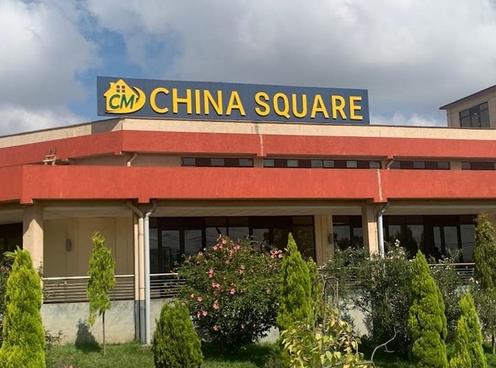 Here are opinions of some of the Kenyans about the mall:
"Watuuuu! China Square was recently opened and yoooooh! Kenyans mlijazana huko on the past weekend. Yaani for the first time Unicity Mall roared back to life after several years. Infact parrking was so full hadi some cars had to be packed outside. Well this is what I found from the store. Prices are not as you expect for some items. However some items like house decor are really affordable at this place. Well if you are looking for a place to buy everything under one roof, China Square is the place to buy your householdds but hapa hakuna bargaining, it's just like a normal suupermarket.If you are a trader at Kamukuji or Eastleigh, don't be worried, the prices here are not that commpetitive so I really don't thiink it will impact local business but it has some good vybe around it"
Here is another opinion:
"In my strolls, I popped into China Square Kenya at Unicity Mall,, along Thika Road just after Kenyatta University. You exit from.the highway at Kahawa Sukari or at Kahawa Barracks. Man! I didn't even complete my shopping. The mall has everything and very affordable(I won't say cheap). What fascinated me is their luggage deposit area. Tumezoea kuwekewa in some shelves and being given a tag. Here it's all digito as shown below."
Below is another opinion:
"Push hustlers out of business.
Bottom up was a long con.
Every country has a responsibility of protecting it's traders/businesses both from internal and external threats.
China Square unicity mall trading Practice Should be reviewed by the government lest it drives out people out of Business in NYAMAKIMA and KAMUKUNJI"
Below is another opinion:
"MT KENYA BUSINESS COMMUNITY UNDER ATTACK.
There was a time when the Chinese Flooded the streets of Nairobi and then , the Jubilee Government acted swiftly and deported some of those Chinese.
The government also went ahead and limited them (with their godowns) along Mombasa road and could only trade as wholesalers.
They weren't allowed to practice retail.
If this Unit trading under the name CHINA SQUARE at unicity mall along Thika Road isn't regulated,then we will be witnessing the fall of NYAMAKIMA AND KAMUKUNJI BUSINESSES.
Together with many other retail shops.
How did the government issue a license to this retail business without thinking about the common mwananchi.
This will drive many Kikuyus out of Business"
For me,I believe this is a good idea.People have been exaggerating prices of products,now they will reduce the prices significantly due to competition from China Square Mall.