David Muchiri well known as Moya is a content creator, dancer and an entrepreneur. He got the nickname Muyahudi, which is the short form for Moya, when he was in secondary school while campaigning to become a prefect in school.
EARLY LIFE
David Moya was born in 1st January, 1988 at Mai Mahiu, Kiambu. The father died when he was only 4 years old hence singlehandedly raised by his mother. The two have a very good bond. The mother is a pastor. David Moya's mother is the one who gave him the money to buy flowers when he ventured out for the first-ever dance surprise.
EDUCATION BACKGROUND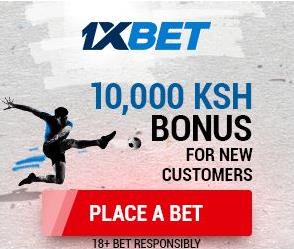 The information on the primary and secondary school studies is not known. Although in college he pursued journalism and public relations.
CAREER
Moya started dancing at a very young age, he was only nine years old when he started. He used to go to roadshows where they would issue prizes like hats to onlookers.
He said that despite going to college and pursuing journalism and public relation course, he realized that his passion was dancing. He also tried other professions, but dancing was what he liked the most. At some point he swore not to dance again and instead focus on building his career in journalism. He also disclosed that he has been in the industry for eight years, however, he got breakthrough in 2022.
David Moya was a dance trainer before he became an entertainer. He appeared in music videos for Nameless, Khaligraph Jones and others. His journey to becoming a content creator started with YouTube videos where he would do martial arts. However, the YouTube didn't work.
He decided to join tiktok though initially he thought it was an app for ladies. Moya came to the limelight after he was seen dancing for a lady tout before offering her a bar of chocolate making her blush and smile. Right now Moya is the most followed tiktoker in Kenya, with a huge following.
FAMILY
David Moya disclosed during an interview that his father died when he was four years old. He was left under the care of the mother, who struggled to give him the best.
NETWORTH
David Moya mostly earns from his videos. He also gets a lot of gigs that pay him well. He also has a beauty parlor in Ngong road that generates his huge amount of money. His net worth is estimated to be around 150-200 thousand dollars. He charges Ksh 10,000 to Ksh40,000 per surprise.
BUSINESS AND VENTURES
Moya has a barbershop in Kitengela, located in the outskirts of Nairobi towards Kajiado town. Moya's barbershop is one of the classy one, bearing the fact that it is one of the VIP section in Kitengela.
Moya also has a beauty parlor located in Ngong road and a company where people hire him to surprise the loved ones. The service has been earning him continental acclaim while also earning him a huge amount of money.
DAVID MOYA PROFILE
Name: David Muchiri
Place of birth: Mai Mahiu,Kiambu
Date of birth: 1st January, 1988
Nationality: Kenyan
Occupation/profession: dancer, content creator.
Instagram account:@moyadavid11
Tiktok account: @moyadavid11
Facebook account: David Moya