Kimani Ichungwah is a Kenyan politician from the central religion of the country. The out spoken politician is a member of the United Democratic Party (UDA).
Kimani Ichungwah is a strong support of Hon. William Ruto. In 2022 many people thought he was the ideal running mate of Hon. William Ruto for presidential elections.
Kimani is a member of parliament from the Kikuyu constituency in Kiambu district. He came to the limelight in 2013 as a Member of Parliament elected to the kikuyu constituency through the National Alliance [TNA] and Jubilee coalition.
Kimani retained his seat in 2017 under the jubilee party. He is the first Kenyan member of the parliament [MP] to be elected unobstructed in the 12th parliament.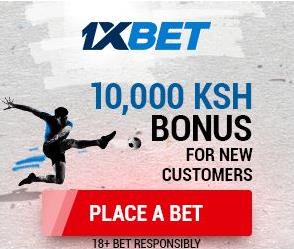 EARLY LIFE
Kimani Ichungwah was born in Gikambura village, Karai location in kikuyu constituency. He is the twelfth born of the thirteen children. He come from a very poor background where his parents struggled to provide for the basic needs.
EDUCATION BACKGROUND
Kimani Ichungwah went to kikuyu township primary school for his primary education, after he was done, he proceeded to join Alliance Boys High School. At the national school Kimani became famous because of his contact with different people from diverse backgrounds and people from various parts of the country. Kimani was later elected as a housekeeper in high school and chief of discipline. Kimani's dream was to become a lawyer. He used to admire the best lawyers in the country, unluckily, he missed by two points tom qualify to pursue law hence was unable to pursue it. After the secondary school education he joined Strathmore College and pursued a Certificate in public accounts K, he later on joined University of Nairobi and pursued bachelor's degree in economics.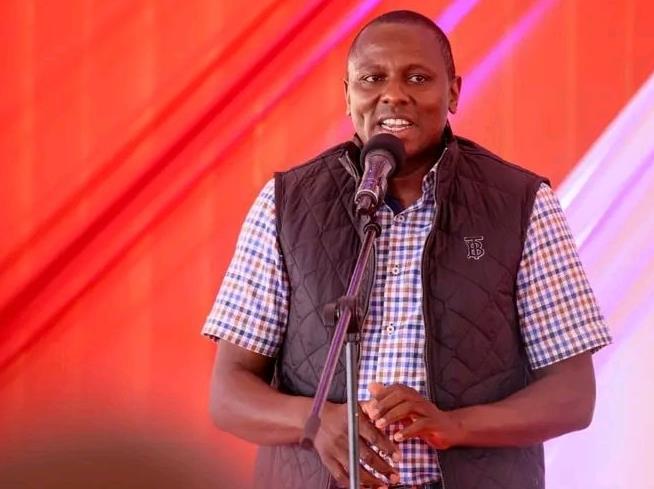 CAREER
After his education he started hunting for a job and sent his CV to a number of banks with no success. He later got employed as a sales person by a shoe company owned by the brother and the Ugandan friends. He would go to different places and market the shoes.
Kimani applied for job at Unilever Company and although he was unlucky, he got a job at their subsidiary by the name Diverseyleves. After working at the company for 2 years he quit the job.
He later began a butchery business, which was located at the piece of land that his father gave him. Kimani's father owned a butchery for many years and had a plot near an upcoming bus stop. His friends made fun of him after starting the butchery business but that did not make him give up.
However, he kept searching for a job despite having his own butchery business. Fortunately he was called by the two jobs that he had applied for, and was offered a high pay by the corn products, he, however, opted for Madison which was close to his butchery business. He wanted to stay close to the business place to effectively manage it. Kimani quit the insurance company to join Standard Media Group PLC at the end of 2006.
In 2011 Kimani worked as a content writer for newsmonger in India. He also worked as a social media management trainee and assistant copywriter at Grey Worldwide-G2 Interactive India. In 2015 he got a job as an executive assistant to Next Level Entertainment Glodal's talent/music artists' management in Los Angeles. Later on Kimani and Luca Ripamonti became screen writers of a short film titled the Novelist that was in the year 2016. He also wrote other short films i.e. never too late and Nimbus.
POLITICAL CAREER
In 2013 Kimani Ichungwah was elected as the Member of Parliament for Kikuyu constituency of the National Alliance [TNA]. In 2017 he retained the seat under the jubilee party. He is the first Kenyan member of the parliament to be elected unopposed in 12th parliament. Currently Kimani Ichungwah is the national assembly majority leader.
DEATH THREAT
2016 he forwarded a petition to parliament alleging some governors had started forming armed militias reportedly for political reason and said his life was in danger. Kimani Ichungwah said he was being trailed by unknown people and that a leaflet had been dropped at the gate of his residence giving the indication that some people were after his life.
PERSONAL LIFE
Kimani Ichungwah was born in Gikambura village, Karai location in kikuyu constituency. He is the twelfth born of the thirteen children.
Kimani is married to a beautiful lady by the name Alice Nyokabi. Alice Nyakobi is a banker by profession. Kimani has three daughters.
AWARDS
Kimani ichungwa was awarded Moran of Order of Golden Heart [MGH].
INSPIRATION
Kimani Ichungwah was inspired by radio presenter Caroline Mutoko. During the wicked edition show interview Kimani Ichungwah disclosed that he was heading to work when Mutoko challenged youth to stop blaming the government and take it upon themselves to find solutions for problem affecting the youth.
KIMANI ICHUNGWAH PROFILE
Name: Kimani Ichungwah
Birth place: Gikambura, Karai Kenya
Nationality: Kenyan
Profession: politician
Twitter account:@KimaniIchungwah
Marital status: married
Wife: Alice Nyokabi