The Kenyatta's family is known to be popular in the political arena which it has dominated over the years, but they are also known to dominate the business world in various sectors across the continent of Africa and around the globe, especially here in Kenya. Here are some of the businesses and assets they own;
Heritage Hotels
This is a group of luxurious hotels spread throughout the country, in various counties. Heritage Hotel is known to attract tourists travelling to Kenya. They offer some of the best hotels in Kenya.
Under Heritage hotel are luxurious hotels i.e.;
One of the luxurious 5 star hotels with palmed thatched bandas, it is located on the Lamu Island offering mind blowing experiences to anyone that visits there. It costs up to 110,000 Kenyan shillings a night, per head depending on the season.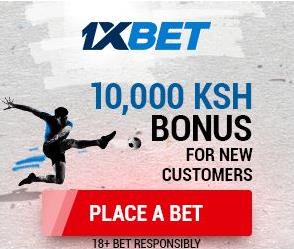 It is located in Maasai Mara close to Telek River and it offers one of the best wild life views. It is also close to the camp, includes a luxurious hotels and an airstrip. A night at this hotel costs up to 50,000 per head depending on the season.
It is a five star luxurious hotel including a camp. It is located inside the Maasai Mara providing a great view of wildlife. This five star camp comprises 10 luxurious well-built tents. These tents are well designed to open up on roof to offer views of the sky. A night at this hotel costs up to 80,000 Kenyan shillings.
It is located in Naivasha County, and it comprises of 21 twin and 9 double rooms, each with a private balcony. It provides great view of the rift valley and the wildlife especially the zebras. It is built on top of Eburru Mountains; it costs 30,000 to 150,000 Kenyan shillings for a single day stay depending on one's preference.
This is a 3-star facility located in Nyali, Mombasa County. A night stay in this hotel costs 15,000 to 40,000 Kenyan shillings depending on the season and the type of room one wants to occupy.
Samburu Intrepids Luxury Tented Camp
It comprises of a luxurious camp and it is located at the banks of River Ewaso Nyiro. A night stay may cost one up to 50,000 Kenyan shillings exclusive of the activities. Some of the best things it offers is game activities and clear equatorial night skies for astronomy.
It is located at Tsavo West National Park and it lies on a 30,000 acres private farm in Taita Taveta County. It guarantees not only great services but also great views of Mount Kilimanjaro and Wildlife. A night spent at this hotel costs 20,000 Kenyan shillings and above depending with one's preference.
This is a combination of two banks that merged back in 2018, i.e. the NIC bank and the CBA bank. The Kenyatta's own 13.2% stake worth over 6.6billion, making them the top shareholders controlling the company. NCBA group is also the 3rd largest bank by asset in Kenya.
This is a milk company that has been in the market since 1993 that is over 30yrs now. It produces different brands like Ilara, Delamere, Tuzo, Molo Milk and others. It buys milk from over 200,000 thousand farmers across the country and it has grown to have branches in various counties in the country. The Kenyatta's own over 50% stake in shares of the Brookside Company. The Brookside dairy has managed to maintain its popularity in the market for 3 decades now despite having controversies over the years. The firm's director previously claimed that Brookside dairies controlled 67% of the market.
This is one of the biggest timber Companies in Kenya, located in Nakuru County. Timsales manufactures and processes variety of timber from block boards, plywood, fiberboards and flushdoors etc. It has at some point supplied the Kenya Power and Lighting Company with Poles. It is also a constructing company implementing the new building technology for better buildings.
The K24 otherwise known as Mediamax got established in 2007; however it began its operations in 2008. It is among the active stations in Kenya streaming live to people households. The Mediamax has these radio channels; Kamene fm, Msenangu fm, Mayian fm, Emoo fm and Meru fm. Among the shareholders are the Kenyatta's and the current president Ruto who owns 67% of the shares.
Beta Healthcare International
This is a popular pharmaceutical manufacturing company which has international origins. It is located in Mogadishu Road in Industrial area. The Kenyatta's have shares which is yet to be disclosed to the public domain.
This insurance company is located in Nairobi, providing various insurance services from travel insurance, personal accident covers and many others. It is majorly owned subsidiary of AIG Inc, while minor owned by NCBA bank. The Kenyatta's are part of the shareholders.
The Kenyatta's have also invested in the education sector. This international school is owned solely by the Kenyatta's and it is based in Thika Superhighway at Kenyatta family owned Gicheha Farm in Ruiru. It is also among the expensive international schools in the country using the British Curriculum. The school charges over 1million shillings per term.
This is a holding company dealing with interests in an assortment of sectors that include prime and real estate located in Nairobi Capital City. The Kenyatta's family controls 24.91% of CBA through an investment vehicle called Enke Investment Limited. The Enke Investment Ltd has over 30 shareholders.
Koto Housing Limited
This company came to light in 2014 as cheap housing and building solutions. This company focuses on alternative building technology for inexpensive housing. The Kenyatta family owns a 13% stake in shares.
Northland City
This is a project to expand the Kenyatta family empire. It is currently known, that this project will cost 500 billion Kenyan shillings. This City will be unique according to the plan comprising of residential commercial and industrial units and it is expected to accommodate at least 250,000 individuals. It will lie on 11,000 acres of land located in Ruiru close to Brookside dairies and it will also comprise a game reserve where tourists can visit.
Kenya Clay Products (Clay works)
This is a manufacturing company manufacturing red bricks and other various constructing materials on a large scale. It is based along Thika road.
C-Max Holdings Limited
This is a company that manufactures panels and has worked on affordable residential, commercial and housing projects including industrial buildings.
Apartments in Central London
The Kenyatta's bought apartments in Central London worth 1.3million dollards according to the UK filings at UK land registry hence counts as one of the assets belonging to the Kenyatta family.
Green Lee Estates.
Quarry in Dandora
Njagu Farm in Juja
Tea Plantations
The Kenyatta family is the owner of two tea plantations located in Matu and Mangu, the firm is also believed to grow coffee and other sisal farms near Tanzanian border, their sizes are unknown but they are pretty big in size.
Ranch and 500,000 Acre Farm
The Kenyatta family own a 13,000 hectare ranch based in Kiambu County, 30,000acres of land in Taita Taveta however, the Kenyatta family donated 4,000 acres to the squatters. The former Late Mzee Jomo Kenyatta was alleged to own vas lands in various parts of Kenya including; 29,000 acres in Kahawa Sukari, 74,000 acres Taita Taveta, 10,000 acre Gichea farm in Gatundu, 5,000 acres Thika, 9,000 acres in Kasarani Mwiki, 10,000 acre ranch in Naivasha, 52,000 acre farm in Nakuru, 10,000 acres in Rumuruti and 40,000 acres in Endebes in rift Valley.
Milrun International Limited
This company was revealed by the Pandora Papers. It was established by Mama Ngina Kenyatta the fourth wife of President Jomo Kenyatta and her daughters Anna and Kristina in the year 1999. Milrun was integrated in the British Virgin Islands; a law firm in Panama was linked to setting it up.
This foundation belongs to President Uhuru younger brother Muhoho Kenyatta. it was founded and established in the year 2003. The foundation is worth over 3.3billion Kenyan shillings in stocks and bonds. It is also located in British Virgin Islands.
This foundation was founded in year 2003, and Mama Ngina Kenyatta was named as the beneficiary. It is located abroad in British Virgin Island.
Wesmer Finance Limited was established in the year 2003 in the British Virgin Islands by the Kenyatta's family, little is known about it.
Galanes Finance Limited as alleged by the Pandora paper is located in British Virgin Islands and it was established in the year 2011.
Hawking international Limited
This firm Hawking International Limited was created back in the year 2012, it is situated at the British Virgin Island and it is managed by Uhuru's brother Muhoho Kenyatta.