Achraf Hakimi is a popular professional football player that plays for Moroccan National Team and Paris Saint-German (PSG) in League 1 France. He plays as a right-back but he can also play as a midfielder (winger positions). Achraf is currently among the best defenders known worldwide.
Full Name: Achraf Hakimi Mouh
Born: 4th November 1998
Age: 24yrs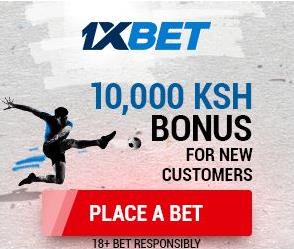 Place of Birth: Madrid, Spain
Weight: 1.81m (5 ft 11)
Height: 181cm
Parents: Mr & Mrs Hakimi
Wife: Hiba Abouk (divorced)
Children: 2 sons
Family Origin: Morocco
Occupation: Footballer (defender)
Current Team: Paris Saint –German (PSG)
Siblings: Ouidad (sister), Nabil (brother)
Number: 2
Position: Defender (Left, Right), Midfielder
Religion: Islam
Early Life
Hakimi nickname is "Ara," he was born on 4th of November 1998 in Madrid, Spain. Hakimi grew up in the Suburbs of Madrid. As a young energetic boy, his mother encouraged him to participate in athletics especially swimming, but Hakimi preferred football more.
Hakimi is the first born in his family having two other siblings; his parents are Moroccan who immigrated to Madrid, Spain in their 20s. His family possesses deep African roots despite him being raised in Europe. Hakimi best friend is his bother whom he spend a lot of time with while growing up and his sister Widad.
Growing up, Hakimi parents struggled financially; his dad was a street vendor while his mother was a home cleaner. Hakimi parents did not earn a lot to support their son's dream of becoming a footballer; however, Hakimi was a hardworking boy who made his parents proud by keeping their hopes alive with his breakthrough in football, his parents in return worked hard to support him with sporting kits and modest football boots.
Career
Hakimi was more of a football student; he invested a lot of time in training than reading books, which made him to perform poorly in academics. At the beginning, his parents did not approve of his choices, i.e. playing football; however, with time they came to terms with it and accepted Hakimi's choices.
At 8yrs of age Hakimi was enrolled at Real Madrid football academy where he undertook his trainings before growing old to be admitted into the Club's La Fabrica youth Systems. While at the Academy, Hakimi sharpened his football skills making him to rise through different ranks without much struggle. This earned him a promotion into Club's senior team in the year 2016; this was immediately followed with him picked to join Los Blancos main squad as a back-up to Dani Carvajal and Nacho Fernandez in August of year 2017.
Hakimi was given jersey 19 which he perfectly made integration and familiarization with at Real Madrid first team. In 2017/2018 Hakimi showed up twice in UEFA champions league competition which saw Real Madrid lifting the title for the third consecutive time, with the results Hakimi became the first Moroccan player to win the Champions League and the rest is histoty.
Family Life
Hakimi is born to two parents who are Moroccan, but their names are not in the public domain. He also has two siblings a brother and a sister. Hakimi romantic life/engagement to Lucia Ultrera Valenzula began back in 2017 when he started playing with Real Madrid, they later broke up. Hakimi got another girlfriend in 2018, the world's most beautiful actress, especially in spain, which he revealed via his social media; her name 'Hiba Abouk' when he took to his social media to wish her a happy birthday.
Hiba is a Spanish actress 12yrs older than Hakimi, but age is just but a number. He proceeded to marry Hiba in a private wedding. They together have two sons. Hiba 36yrs old recently filed for a divorce in march 2023 on allegations of Hakimi's infidelity, she wanted his assets to be divided in half, but to her shock, Hakimi had registered all his properties under his mother's name and he, Hakimi had no assets of his own neither the bank. This has blown the internet, with some bashing Hakimi while others supporting him, terming his decision as clever.
Teams he has played for
2005 – 2006 Colonia Ofigevi 2006 – 2016 Real Madrid 2016 – 2017 Real Madrid Castilla 2017 – 2020 Real Madrid 2018 – 2020 Borrusia Dortmund (loan) 2020 – 2021 Intermilan 2021 – present Paris Saint-German
Awards and Honors
Real Madrid Castilla
Copa del Rey Juvenil: 2017
Real Madrid Castilla
UEFA Champions League: 2017 – 18
UEFA Super Cup: 2017
FIFA Club World Cup: 2017
Supercopa de Espana: 2017
Borrusia Dortmund
Inter Milan
Paris Saint German (PSG)
ligue 1 : 2021 – 2022
Trophee des Champions: 2022
Individual
CAF Youth Player of the Year: 2018, 2019
Bundesliga Rookie of the month: September 2018, November 2018, December 2019
Bundesliga team of the year: 2019 – 2020
Lion d'Or African Football of the year: 2019
UEFA Champions league Breakthrough XI: 2019
Globe Soccer Awards Best Young Arab Player of the Year: 2019
Joy Awards Arab Sportsman of the Year: 2022
Goal Africa Team of the year: 2018
France Football Africa Team of the year, 2018, 2019, 2020, 2021
CAF team of the year: 2019
ESM Team of the year: 2021
IFFHS all – time Morocco Men's Dream Team
IFFHS Africa Team of the Year: 2020, 2021, 2022
IFFHS Men's World Team: 2021, 2022
Africa Cup of Nations Team of the tournament : 2021
Serie A Team of the Year: 2022 – 21
FIFA FIFPRO World 11: 2022
Best Moroccan player abroad: 2020 – 21 , 2021 – 22