Nairobi cabs are now charging Ksh 2,000 to Ksh 5,000 per client to allow them have sex inside the cabs. Shocking information has revealed that majority of the clients are married women who don't have space to cheat while at home.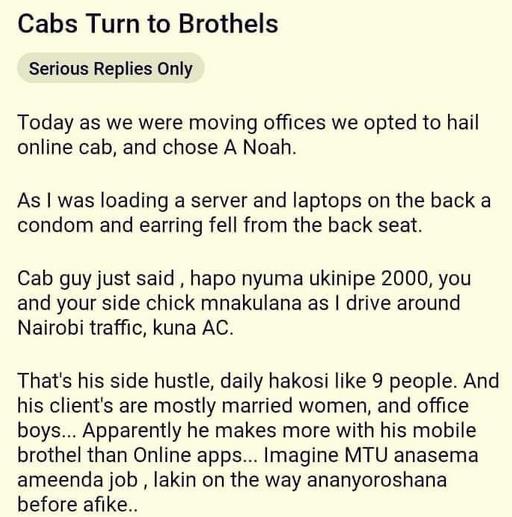 The cab operator who shared the damning information said he gets up to 9 clients per day. He further revealed that the clients part with more than he charges regular clients. During normal days, he makes Ksh 1,000 to Ksh 3,000 per day when he delivers clients to their destination but when he turns the cab into a moving brothel, he makes over Ksh15,000 per day.
Clients who pay are allowed to have sex in the back seat as the driver moves around the CBD.One hour of constant fun costs Ksh 2,000, and if it's 2 hours, he charges Ksh 4,000 to Ksh 5,000.All clients pay handsomely, others paying up to Ksh10k.
The business has been booming and soon, he will buy a car and hire someone to boost his income. He reveals that he is almost stopping the normal Cab business and go full time into moving brothel business because it is more rewarding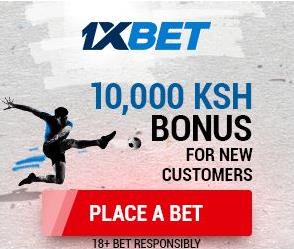 Most of his clients come during lunch hours and after 5pm when they are free.
Many of his friends have also started joining the business and already getting clients. Soon, moving brothel will be one of the most profitable businesses in Nairobi.