Real Name: Johnson Sakaja Koskei Arthur
Date of Birth: 2 February 1985
Age: 38 Years old
Gender: Male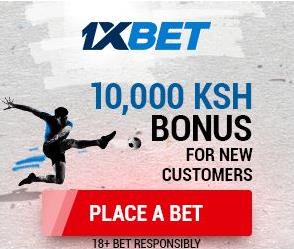 Nationality: Kenyan
Education: Graduate – Actuarial Science
Net Worth: $2.1 Million
Social Media: You Tube, Instagram, Facebook, Twitter, Tiktok
Marital Status: Married
Religion: Christian
Children: 3
Career: Politician
Wife: June Ndegwa
Early Life
Sakaja was born in the year 1985; February. He gets to celebrate his birthday every 2nd of February each year. He is the last born of three siblings, when he was about nine years old his mother died. Not much is said about his early life.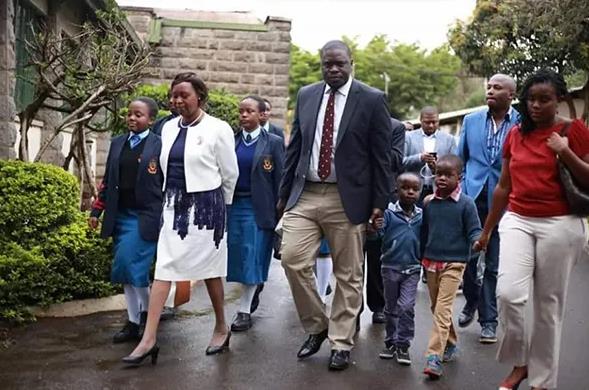 Education
Sakaja attended Aga Khan Nursery and primary school up to 1998. He joined Lenana School in 1999 for his secondary school. During this time, he was able to explore his leadership capabilities. He became the prefects' coordinator and also served as the Law Society Vice Chairman. After high school he continued his studies and went to the University of Nairobi (UON) where he studied actuarial science. He settled for UON after failing to raise school fees for Harvard University. He was able to set up a financial consultancy firm when he was in his fourth year. He later graduated with a degree in actuarial science.
Political Career
Arthur Johnson Sakaja is the current Governor of Nairobi County after serving as the county's senator for five years. He is also a Philanthropist and a businessman who is the CEO at the Arthur Johnson Consultancy.
After graduating from campus he got his first job at Price Waterhouse Coopers. He lost his job and started working for his aunt at her cyber café. He even ventured in music but failed terribly. He started nurturing his political skills back in University where he vied and was elected as chairman of the student organization of Nairobi University. He used this opportunity to bring the youth together for a rally at a referendum in 2005. This paved his way into the political world.
He worked as Kibaki's driver during the 2007 elections. This was the start of his political journey outside campus. He was given the role of director in the Kibaki na Vijana lobby group. He also took the lead role in the vote tallying support for the Presidential Secretariat.
At the age of just 22, he spoke to President Mwai Kibaki's Cabinet during the 2008 post-election crisis. He took this action in an effort to ease the suffering that the election had brought. He initially met the current president, Uhuru Kenyatta, during this time.
Jubilee Party
President Uhuru Kenyatta served as the local government minister at the time. In charge of defining constituency boundaries, Sakaja then moved on to assist with the drafting of the 2010 constitution
At the age of 26, he participated in the formation of The National Alliance (TNA), a political organization that helped President Uhuru Kenyatta win the 2012–2013 presidential elections. The youngest leader of a major political party in the world, Sakaja took over as TNA chairman when he was just 27 years old.
Until TNA joined with 12 other parties to establish the Jubilee Party on September 9th, 2016, Sakaja served as the party's chairman.
The TNA party, which is currently a part of the ruling Jubilee coalition (now Jubilee party), then nominated him for election to Parliament. He was elected as the designated member of Congress. He was chosen to represent Nairobi County as a senator in Kenya's general elections on August 8th, 2017.
Awards
African Achievers Award Change maker (2016)
Jacob Well Award 2016 (Men impacting differently)
Chairman, the Kenya Young Parliamentarians Association
Patron, Kenya Professional Boxing Commission
Executive Member, Kenya National Private Security Workers Union
Wife and Children
He is married to June Ndegwa and together they have two sons and a daughter. They made their first debut at Lenana School and during a prayer day at Moi Girls High School in 2017 before the KCSE exams started. He also was with his family during his swearing in ceremony as the new governor of Nairobi County. He is known to be a very loving father and a good husband to his wife. It is very evident that he holds his family in deep regard.
Net Worth
Sakaja has accumulated most of his wealth from the businesses he owns. He has also managed to purchase more from the salary he gets in his political work. He is known to be a hard worker and a person who values people.He is worth Ksh 1.2 billion.