Here is the profile of DJ Fatxo, his controversies and how he allegedly killed Jeff Mwato.
Real Name: Lawrence Njuguna Waguru
Marital Status: Single
Children: None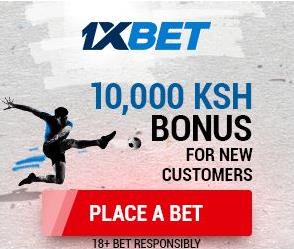 Age: 26 years
Career: DJ
Date of Birth: April 25, 1996
Instruments: Guitar
Nationality: Kenyan
Gender: Male
Early Life and Career
Fatxo was DJ at Kenyatta University before he specialized with Music. He was known to be a lover of music and enjoyed other peoples work as he tried to make his way up. His real name is Lawrence Njuguna Waguru, born in Nyandarua County. He is one of the three secular musicians from Nyandarua who entertain the Mount Kenya Region by using native language to produce songs.
He is known for his viral song"NDI MANGA" which had over 2.4 million views on YouTube. DJ Fatxo was able to work himself to fame at a very young age. He is a Deejay, entrepreneur, artist and business man. Born in April 1996, he is known for his exceptional deejay skills, entrepreneurship and philanthropic work.
He is known to be the only child of Mr Wagura and Njoki. He attended a couple of schools: Bridges view, Kinangop pride, Morning Starlight Academy and other schools.
Relationships
He has not shown any romantic interest in anyone, he is known to be a single man. Money and fame bring beautiful women that one can't say no to. But his relationship status has not yet been decided. As a secular artist, he was able to create songs on alcohol, women and drugs and this gave him a lot of followers in return.
He has released a couple of songs and built his legacy overtime. Most Kenyans who are into mugithi and native language songs love his work. Most of his songs are focused on women and love.
Music Career
Since making his debut, DJ Fatxo has put out a number of popular songs and played across clubs and events in Kenya. His songs are Mugithi songs, a style of music that fuses traditional Kikuyu sounds with contemporary beats, and are written in the widely spoken Kenyan language of Kikuyu. Most of his fans were from the Mount Kenya Region. His music was listened to by a large population in Kenya.
Interviews
On May 14, 2021, DJ Fatxo spoke with Kenyan broadcaster Jeff Kuria for 47 minutes. DJ Fatxo spoke about his music career, childhood, and future aspirations throughout the conversation. He also shared details about his private life, such as his romantic status and charitable activities.
Controversies
DJ Fatxo became the center of a controversy in March 2023 as a result of claims that he was responsible for Kenyan businessman Jeff Mwathi's passing. Mwathi was reportedly last seen with DJ Fatxo before his death. He was one of the close friends to Jeff Mwathi and the main suspect during Jeff Mwathi's death. It was suspected that he planned the whole thing before it happened.