Here is how Anita Daniel's son died in Maranda High School: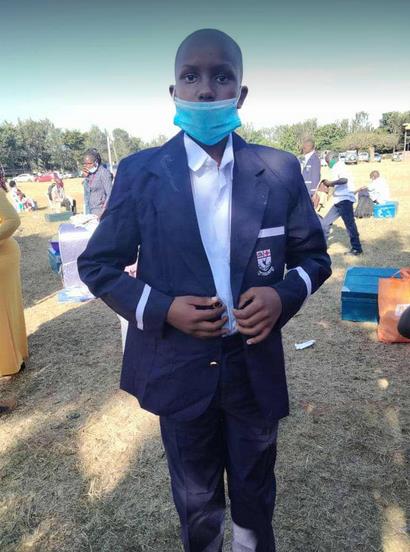 I told myself that I will share this the day I get the strength and courage to do so, so be kind with your feedback.
Today marks exactly three months since my first born son Christian Kiplagat who was a form three student at Maranda High School- Bondo, rested.
It was on Tuesday 11th April at around 11am when his the class teacher called me and informed me that Christian had been admitted to Haven hospital in Bondo having been diagnosed with malaria and bacterial blood infection and menengitis. I requested the teacher to give him the phone so that i can speak with him , of which she told me she had already left for school as she had to invigilate exams, that I could talk to him later in the evening.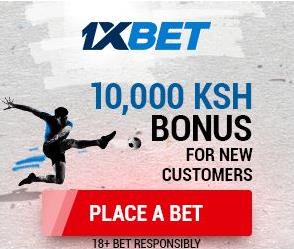 I told her that I was going to Bondo right away to visit Christian in hospital, which she tried to talk to me out of it, that he was doing fine only that the doctor wanted to monitor him even to amost convincing my husband that " ongelesha mama ni kama amestuka, Christian ako sawa, ata akitaka kukuja, mkuje kesho basi" I insisted that we call the hospital which turned to be futile.
My motherly instincts could not let me calm down, I prepared myself and my then six month old and were on the road to Bondo.
Fast forward on arrival at the haven hospital, i was terrified at the sight of my son, the boy was seriously sick, he was laying in bed head hanging down, and the head was swollen. We asked him how he was feeling and if he knew who I was, he just cried and said" mom, kichwa inaniuma sana na shingo" I told him he was gonna be fine and that we'll transfer him to eldoret for specialized treatment. At that moment we thought maybe he had been assaulted at school because he had had an altercation a month prior with a classmate which ended in a fight. We asked to see the doctor who was attending him, not even a doc but a clinical officer, asked for the diagnosis, he said it was malaria and blood infection but they wanted to do a test for kidneys because of the swelling in the face and head. I asked him it they had done test for menengitis which he said there was none as the symptoms he presented did not indicate that he had it.
We requested for a Refferal to Eldoret hospital as we wanted a ct scan to be done one him, which took about two hours for the hospital to discharge him as they were claiming that the school had to allow first before we could take him, and that he had to stay at least for 24 hrs for insurance to pay the bill which we insisted we pay by cash. At that point I started losing my patience, the audacity that some medics have, like how do you deny me my son when I want to take him to a better medical facility??? Fortunately the school nurse arrived who gave them an okay to release the boy to us at around six p.m. further conversation with the nurse revealed that the school had looked for an ambulance on monday 10th to take the boy to hospital but was not successful, and he was returned to the dorm, at that state, until the following morning.
As we were exiting the Haven hospital, the watchman approached us and asked us, "huyu mtoto ni wenyu?" we told him yes ndipo akasema," aliletwa na bodaboda asubuhi" at that moment the bodaboda statement didn't hit me as I was just concerned with getting the boy to Eldoret.
We started the journey back to Eldoret, asked him on the way if he wanted anything to eat, he told me to buy him fruits, lucozade and glucose. I then asked him if he had been assaulted and he did not want to disclose it to us, but he insisted that no one had beaten him or such, asked him when the headaches started, said it started on Friday 7th April and the swelling started on Saturday 8th April. Inquired if he knew the medications he was given, which he replied Lonart (malaria tabs) and Painkillers.
The journey to Eldoret was quite long as it was already dark. On the way he kept he complaining of the headaches and I could see that he was deteriorating. We arrived at Eldoret hospital at 9pm and they were waiting for us as we had made earlier appointment. was attended to at the emergency section, put on oxygen as his oxygen level was very low. Asked the nurses for a room to change the baby, remember all along I was with my six month old, was shown, took my time as I knew he was in safe hands and with the dad next to him. In twenty minutes I was done with changing the baby, coming to where Christian was, the doctors were trying to resuscitate him but it was not successful. He rested. He was just lying there peacefully.
We did an autopsy and the results revealed that Christian died of severe bacterial Menengitis which ought to have been treated within the first 14 hrs of onset of headaches.
My question is, how qualified are the nurses/medics that are employed in our boarding schools? How safe are our children in boarding school? because had Christian been attended to early enough, I could not even be writing this now.