Former TV presenter Esther Arunga confused Quincy Timberlake into marrying him,they both left for Australia.Back in Kenya,Timberlake left his children suffering.
Lawyer Wahome Thuku narrated how Timberlake's children are suffering.Below is the sad story: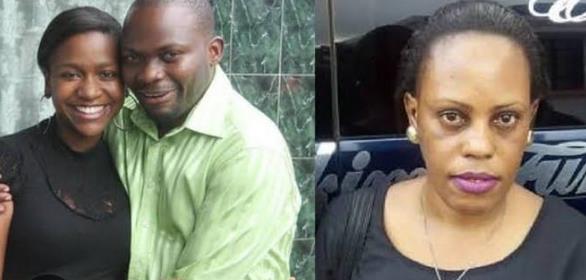 "The story of a steamy love relationship and subsequent marriage between former TV beauty queen Esther Arunga and one Quincy Timberlake hit the media headlines in one of the biggest ways at the time. That was 2009. You all recall it.
You also probably know that Timberlake had been married to a lady called Rose Mweni Gideon since 1990s, thereabout. They lived together in Komarock, Nairobi and begot three sons, Trivor, Quicy and Cassidy.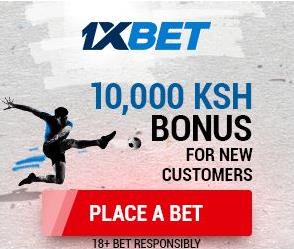 Rose was a housewife, born and brought up in Athi River, Machakos County. Then around 2009, Esther Arunga happened.
Rose was interviewed in several media houses thereafter, explaining how she learned of the husband's relationship with Esther through the media.
She said after the news broke out, Timberlake came home one day, took away his stuff and left, never to be seen again.
Fast forward, Timberlake and Esther migrated to Australia. While there, they were arrested and charged over the murder of their son in 2014. Esther was freed but Timberlake was not. That is history.
Back home, it would appear that the relationship between Timberlake and Esther, affected Rose in a big way. She developed health issues, fell into depression and never recovered. She died in March last year and was buried in Makueni on April 8. Her own mother had died on 2021.
Rose and Timberlake left behind three very bright kids. Trivor, the first born struggled through school when the mother was alive. Today is here and there, doing casual jobs and struggling to maintain the two siblings.
Quicy the second born went to Chavakali Boys High School, supported by the mother and a few friends. He completed Form 4 last year and got a straight grade A.
You would imagine, sitting for an examination just after the mother's death and passing like that.
Now he is hoping to join University and take a good course. His problem, Iam told he has a school fees balance of Ksh12,500 so he cant receive his university admission letter. That's him.
And even if he joins university, paying college fees will be the next biggest challenge.
Cassidy the last born is presently in Form 4 at a school called Green Oak Center in Nairobi. He is a day scholar. The young boy was the most affected by the parents separation and the aftermath.
First he went to Chania High School in Thika, having passed well in primary school. He was supported by the mother and some few friends. But even they could not afford to keep him in school. He studied for a few weeks in form one, then school fees arrears kicked him out of school.
Friends enrolled him at Mavoko High School in Machakos County in Form 2. He schooled for two terms, developed a medical issues and dropped out.
He is now at Green Oak, combining both Form 3 and Form 4 work. That was the only way to save him from ultimate depression.
He has registered for KCSE examination which starts in November. His problem, school fees balance of Ksh33,000.
The three boys live together in one room somewhere in Nairobi. I am told they were housed there by a well wisher after being kicked out of their house over rent arrears"