This story in The Standard paper is bizarre, cold, chilling and sad at an almost spiritual level: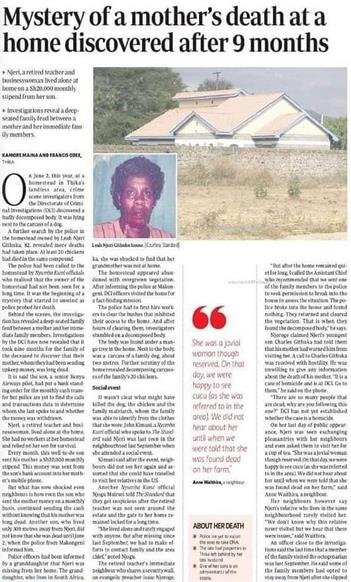 82 year old retired teacher Leah Njeri from Thika was found decomposing in her compound on 2nd of June 2023. DCI believe she died 9 months ago. Next to her remains was the remains of the dead family dog and 20 dead chicken.
She lived alone, no worker, no househelp. Her son, a senior pilot at Kenya Airways had a Sh 20, 000 monthly stipend sent from his bank account to her phone. The money transfer happened like clockwork for the last 9 months. Not knowing the mother died 9 months earlier. Another son, living 300m away from the mother, never checked on her; why? A family feud that the police are yet to unravel.
The woman's death would have remained a mystery had a grand-daughter not travelled from South Africa to Kenya… during her visit, she went to check on her grandma only to find an abandoned home. She reported to the police that her grandma was missing. Neighbours also went to Nyumba Kumi officials to report the matter.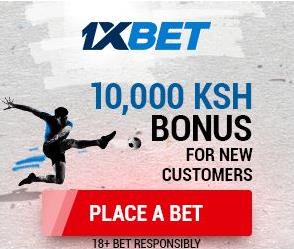 This is very common in many homes especially in Mount Kenya region.