Easy Coach has banned transportation of Omena and fish in their buses. The company said that Omena and fish have bad smell which chase away customers. They particularly banned Omena from Lake Victoria.
For a couple of days, the company staff have been searching bags for customers to see whether they are carrying fish and Omena,anyone with fish is not allowed to carry it.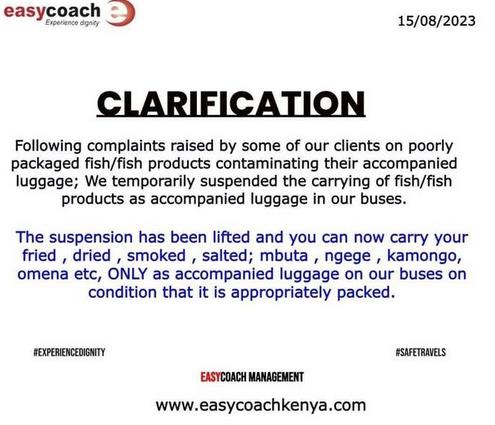 Today ,Kenyans complained about the company's actions, they threatened to boycott Easy Coach. The management heard the complains and lifted the ban. But that is not enough, already the damage has been done.
There is no guarantee that in future the company will allow its passengers to carry fish.