The cycle of karma is evident in this situation. Steve Harvey, a well-known American TV host and relationship advisor, finds his own marriage in turmoil. After being previously married, he cheated on his then-wife (Mary Lee Harvey, m 1995 – 2005) with his current spouse (Marjorie Elaine Harvey, m 2007), who was his side partner at the time. Their relationship escalated from an affair to a marriage, marked by lavish affection and gifts. Unexpectedly, the tables have turned.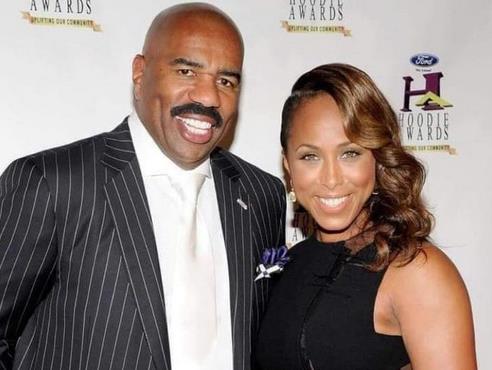 His current wife is now engaged in an affair with her bodyguard, leading their marriage towards collapse. Reports suggest she is preparing for a divorce settlement of $200 million. This turn of events has left Steve Harvey devastated. The situation serves as a reminder that actions have consequences – a lesson that now holds true for him as well.
Steve Harvey is worth $400,her wife is demanding half of his wealth. She claims the reason for divorce is irreconcilable differences. Marjorie filed divorce in July to demand for her freedom from the marriage.