In today's world, most people around the globe have access to smartphones and Kenya is not an exception. The African country is at the forefront of tech innovations on the continent, which is why more and more people there use smartphones for a variety of things.
Besides talking, smartphones are also used for having fun, including online wagering. So, let's learn more information about the entire process.
Mobile betting allows you to be free and place bets
The first and biggest reason why mobile betting is booming in Kenya is because it allows you to do whatever you like. In fact, the freedom of betting with betway mobile wherever and whenever is one of the big reasons why so many people decide to give online gambling a chance. Since they do not need to use a computer, they are free to do other things and enjoy what they have.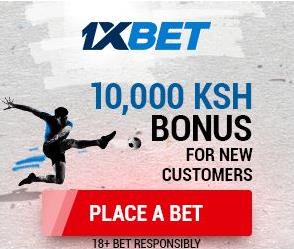 One of the concerns that many people have is whether their devices are powerful enough to help them place bets online. After analyzing several different websites, it's safe to say that all gambling companies have optimized the apps and mobile sites, meaning clients can use them on a wide range of devices.
Mobile betting has special perks
Another big reason why so many prefer to bet using their mobile devices is because of the different mobile perks. Depending on the website you are using, there could be a wide range of options that aren't accessible to those without a mobile device. For example, there are exclusive types of bonuses accessible in Kenya that will require bettors to sign up via a mobile device and verify their phone numbers.
In addition to the bonuses, some companies may also add different kinds of features that only become available to their mobile users. Sports betting fans, for example, may have the opportunity to wager on specific markets and use options like live streaming. On the other hand, gamblers in Kenya who prefer casino games can experience some of them without paying.

Gambling companies pay a lot of money to advertise their betting products
Since most of the gambling brands in Kenya provide the same services to their users, a lot of them decided to pay a lot more attention to the mobile options. Consequently, there are all sorts of ads, sponsorship deals, and other things that advertise that people can bet on mobile devices that do not violate the gambling laws in the country, which are more liberal than those in other parts of Africa.
Some users are not affected by that stuff, but others see the ads all the time, so they decided to give mobile betting a shot. Once punters see that the mobile betting experience is the same, if not better, than wagering on a desktop device, many decide to focus only on using their handheld devices to punt.
The majority of the betting companies will provide their newer update to the mobile apps and websites before they become available on the desktop website
The last big reason why many gambling fans in Kenya are interested in wagering on the go is the updates. Gambling websites try to improve what they have all the time, so they provide a wide range of updates. They can include new options and features, as well as things like extra games.
Although most people think the updates should be available to desktop clients before they are accessible to mobile users, this is not the case. In fact, it's the opposite because the brands in Kenya want to promote mobile gambling, so they release new updates for the apps and sites before doing it for the other platforms.