In a remarkable demonstration of appreciation for the players who have made Gamepawa a household name in the gaming industry, gamepawa has awarded its loyal customers with daily gifts commemorate Customer Service Week. With unwavering dedication to providing top-notch customer experiences, Gamepawa has set a new industry standard by recognizing the loyalty of its cherished players.

Since the beginning of the week, all gamepawa players, new and veteran alike, had the chance to win substantial cash prizes as a token of gratitude. This celebration encapsulates the essence of Customer Service Week by demonstrating the company's unwavering commitment to delivering exceptional customer experiences.
Gamepawa has consistently strived to provide gamers with an unmatched gaming experience, and this Customer Service Week initiative is yet another testament to our commitment. We understand that our players are the heart and soul of our gaming community, and we want to express our gratitude in a tangible and exciting way.
"At Gamepawa we are fueled by our passion for gaming and driven by the enthusiasm of our players. Customer Service Week is the perfect time for us to give back to the community that has supported us throughout our journey," says Peter Kyeti, the head of marketing adding,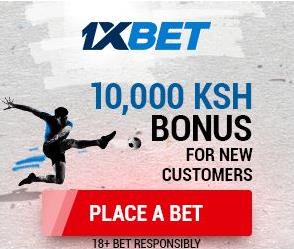 "We want to thank our players for their unwavering support and dedication, and what better way to do so than with cash prizes and exciting opportunities to win big!"
The Prizes had been clustered into three segments. New customers, Active customers in the previous month and active players in the last six months. Lucky customers shared the Ksh 1 Million bonuses depending on the cluster they fall in.
"We are rolling out a new campaign to reward all active players on our platform every last week of each month as an appreciation, and make it a tradition rather than rewarding them only on customer service week" he added.
New enthusiasts wo wish to join gamepawa can visit www.gamepawa.com where they could spin their way to Ksh 10,000 welcome bonus.
Gamepawa also have an affiliate program where agents earn more than 100,000 monthly by sharing their affiliate links.
This affiliate program offers you a fantastic opportunity to make real money while doing something you love. Unlike many other affiliate programs, where the rewards are modest, GamePawa offers competitive commissions, so your earnings can add up quickly. For every 100 shillings used in playing you get KSH 5
On top of earning your daily commissions, top ten agents share Ksh 50,000 with the top agent taking home Ksh 20,000.
Don't miss out on this fantastic opportunity to earn big while sharing your passion for online gaming. Join our casino affiliate program today and let the fun and rewards begin!