The economy has been tough for most Kenyans especially in the business world, but that doesn't mean we stop venturing into business. There are a number of profitable businesses to start in Kenya in the year 2024.Below is the list:
—-Cereals business
Cereals business is profitable in areas where agriculture is not practiced, like Nairobi, Mombasa and Kisumu. The capital required is Ksh 50,000 to Ksh 200,000. You will be making over Ksh 1,000 in profits daily.
—-Wines & Spirts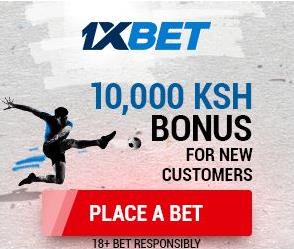 Wines & Spirits is also one of the best businesses in Kenya. People take alcohol even when the economy isn't doing well. But you have to be in good relationship with the police if you want to succeed. The capital required range between Ksh 150,000 and Ksh 300,000
—Grocery shop
Another good business is a grocery shop. People don't stop eating simply because they are broke. The good thing when economy isn't doing well is that people stop eating in hotels, they opt to cook for themselves.
With just Ksh 10,000, you can start a grocery shop.
—–Mitumba shop like that of Think Twice
Think Twice is one of the companies in Kenya selling mitumba clothes in supermarket-like shops. This is a model you can embrace. Kenyans, even the middle class, are going for mitumba because they can't afford Turkey, UK or USA clothes.
—–Hardware shop
Contractions is ongoing in almost every town. Hardware shops are needed. But you have to do your research and determine where you'll make more money. Nairobi, Eldoret, Nakuru, Mombasa and Kisumu are some of the best places to set up a hardware shop.
The capital you need is from Ksh 4 million.
—-Restaurant selling kienyeji chicken, ugali, soup and general traditional foods
Most people in major cities are moving from sweet meals to traditional food. In places like Nairobi, there are no enough hotels selling traditional meals like kienyeji chicken, kienyeji vegetables and ugali. Think of this line of business and set up a business in Mombasa, Eldoret, Nairobi, Kisumu or Nakuru.
—-Agrovet
Agrovet is an ideal business in agricultural areas like Kajiado, Kisii, Kericho, Nakuru and Eldoret.The competition is not stiff, you will thrive. Look for a capital of Ksh 1.5 million to Ksh 5 million. Each day, you'll be earning over Ksh 3,000.
—Shylock/mobile loan App
Mobile loan Apps are making a lot of money. Even with the introduction of Hustler Fund, people still borrow through the mobile Apps.Shylocks are also making a lot of money. If you have more than Ksh 1 million, start the business.
—-Food Delivery Business
People are buying food from hotels, Java, Chicken Inn and other restaurants but they want someone to deliver to them. Buy motorbikes and employ people to deliver items and food within major cities like Nairobi, Mombasa, Kisumu and Nakuru.This is one business that's so profitable
—Gym & fitness center
Most Kenyans aged above 30 are going to the gym to get physically fit. But the business is expensive to start, you need a capital of more than Ksh 2 million.
Those registering as members pay monthly membership fee which is Ksh 3,000 and above. Assuming you have 100 members and each is paying Ksh 5000, it means you'll collect Ksh 500,000 monthly. If you subtract cost of running the business, you'll remain with around Ksh 300,000 monthly.
—–Online marketing & SEO agency
Businesses are moving to online platforms. Marketing and SEO tools are needed. Since majority of business owners aren't good in online marketing, you can start your agency to help them market their products.
—-Clean rain or spring water refilling business
Start water refilling and bottling business. Since most companies sell borehole water, you can make yours unique by selling spring water, rain water or river water. If you are consistent, you will make a lot of money.
—–Landscaping and cleaning business
There are few companies doing landscaping and home cleaning business. Venture into this business and get contracts from estates like Runda,Karen etc.They will be paying you monthly to clean their compound and do landscaping.
—–Solar Business
Nowadays electricity from Kenya Power is not reliable, as a result people have started using solar energy. If you want to start business in 2024, solar business is the best.
—-Uji Power business
Men want to regain their power bank and they do this by taking Uji Power. This is a new business in Kenya. The market is not saturated, take advantage of this and start the business.
—–Boda boda and smartphone loan business
There are two types of loans which are doing well in Kenya—boda boda and smartphone loan. The business is very profitable.
—-Chemist
In Kenya people go to buy drugs from chemists before visiting hospitals. Chemist shop is very profitable, it's one of the businesses that won't die. You need a capital of Ksh 500,000 and above for the business.
—Selling Kienyeji chicken
If you are living in Nairobi, set up a place where to sell kienyeji chicken. You can buy from upcountry and sell in Nairobi.
—-Smartphone and laptop repair business
Another good business which need small capital but its profits are huge. But you need the basics on how to repair smartphones and laptops. With time you'll gain on job experience.
—-Boda boda spare part business
Instead of running boda boda business, start the business of selling spare parts. You can also set up a space for repairing boda boda.You will not go wrong with this business.
—-Car wash
Car wash business is very profitable anywhere in Kenya. Look for Ksh 200,000 and above and start the business.
—-Garage and parking business
The demand for parking space in towns is high. Buy land and create a space for parking, then charge a fee.You can also run a garage concurrently.
—-Airbnb business
Airbnb is also very profitable if done correctly and in a strategic place.You can start the business with as little as Ksh 100,000.